'Father of the iPod' Tony Fadell joins Arm's board
Nest and iPod co-designer Tony Fadell has joined the board of processor designer Arm, which works with Apple on the M- and
iPhone
A-series chips.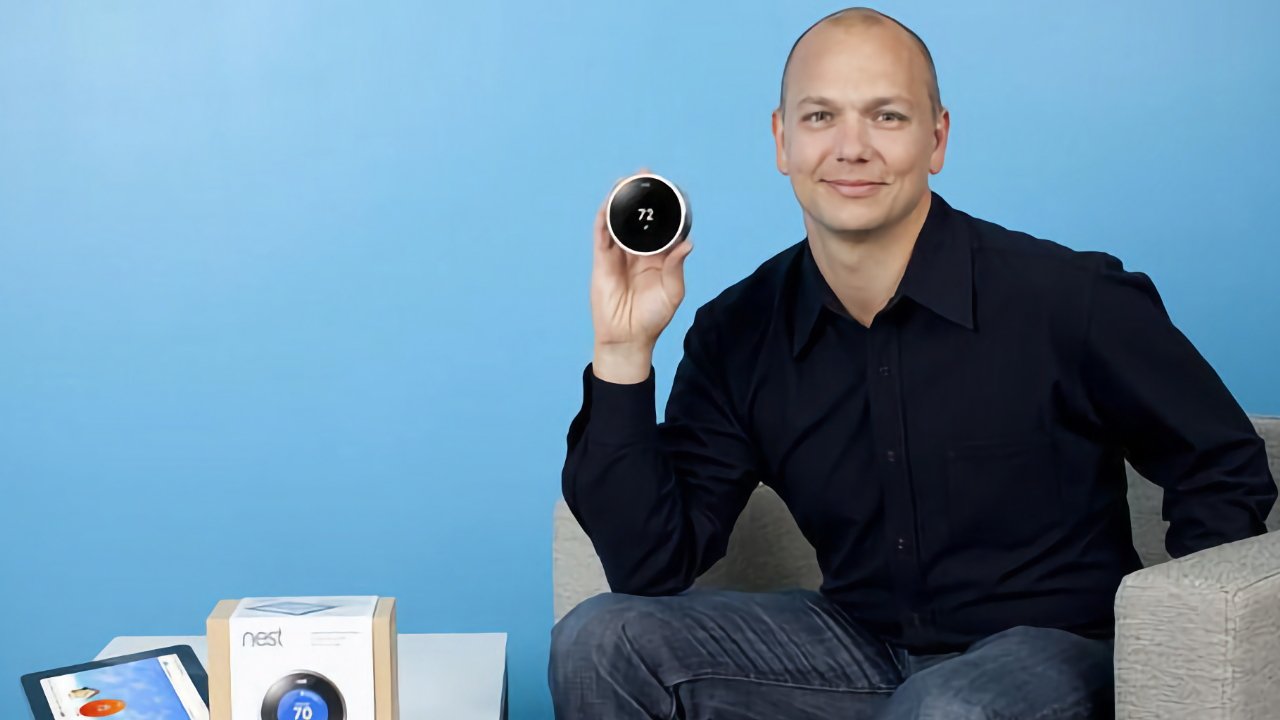 Tony Fadell pictured in 2012 with his Nest thermostat
Early in 2022, Nvidia's deal to buy Arm failed following both
US
and
UK
regulatory concerns. Now the company is continuing to work toward a possible public listing, and has announced addition of Tony Fadell to its board.
"After working with Arm technology for 30+ years," said Fadell
in a statement
, "I'm thrilled to join its board."
"It is silicon's lingua franca, powering hundreds of billions of products," he continued. "I couldn't have built the iPod, iPhone, or Nest without Arm, and will help ensure every future builder is enabled by this essential company."
According to
CNET
, Fadell and Arm CEO Rene Haas
elaborated
at the Web Summit in Lisbon.
"[Haas] convinced me that I should join the board because there's some very creative things they're working on," Fadell said. "I can't say anything more than that. But I'm very excited about the next chapter."
As well as working on the
original iPod and iPhone
, Fadell was the founder of Nest. Alongside his new Arm post, he remains at the Build Collective, a firm that works to advise technology startup companies.
Read on AppleInsider