Apple profiles NightWare PTSD nightmare-fighting Apple Watch app
Apple has released a profile of NightWare, an app for the
Apple Watch
that is helping PTSD sufferers fend off nightmares so they can get a good night's sleep.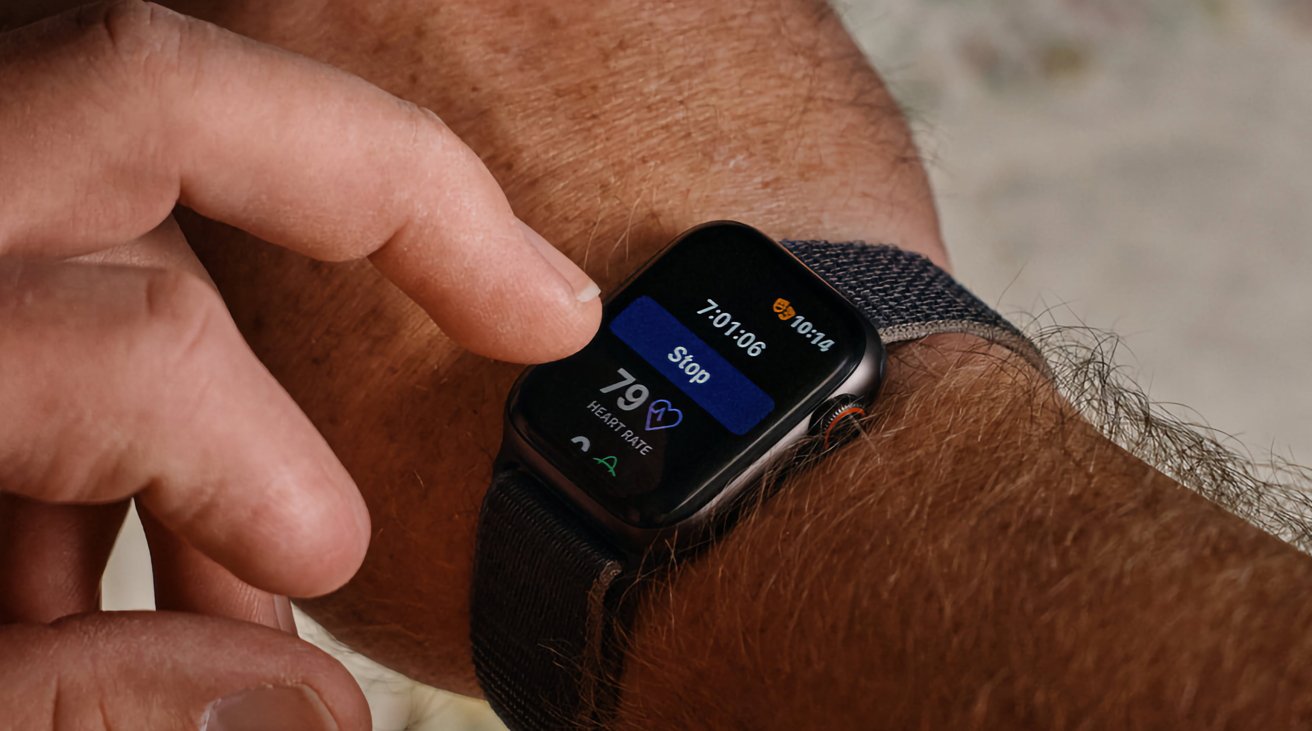 NightWare running on an Apple Watch [Apple]
Published on Monday, the
profile
in the Apple Newsroom covers NightWare, an app for the Apple Watch that is designed to disrupt nightmares related to post-traumatic stress disorder. FDA-approved in
November 2020
, the specially-provisioned Apple Watch and
iPhone
system is the first and only to be approved digital theraputic for treating nightmares.
The profile begins with a description of Robert Guithues, an Army veteran who served for more than two decades, and suffers from PTSD. At night, he would dream of being in Baghdad or Afghanistan, theaters he was deployed to as part of his work.
"As time went on, my nightmares became more vivid and physical -- thrashing around, calling out names and commands," Guithues told Apple. ".And if there was thunder or lightning outside, I wouldn't go to bed until the sun came up. At my worst point after I got back from Afghanistan, I didn't sleep for three months."
After taking drugs such as Prazosin to try and calm the PTSD, Guithues discovered about NightWare in 2018, and asked if his doctor could prescribe it to him. On his second night, he slept for nine hours, a feat he hadn't managed in over a decade.
As a byproduct, Guithues has reduced the number of medications he's taking in half.
"Some of the most horrific sights I've ever seen kept playing over and over, but when I started using NightWare, they stopped," says Guithues. "In the morning, the device will tell me it's intervened 25 or 30 times through the night, and I never woke up once. It's to the point where I don't remember any of the old nightmares."
NightWare works by monitoring the accelerometer, gyroscope, and heart rate sensor of the Apple Watch while the user's sleeping, to detect a nightmare. If one is detected, haptic feedback will gently pulse the user's wrist to disrupt the nightmare, but without waking them.
So far, NightWare has been prescribed to 400 patients in the U.S., with 98% used by active-duty military or veterans. A peer-reviewed study has also determined that participants using NightWare reported significantly better sleep quality at least 50% of the time versus non-NightWare users.
Read on AppleInsider