Apple continues hiring for its mixed-reality headset project
Apple is continually filling out its team working on its AR headset, with role changes indicating the head-mounted device project is still alive and well in Cupertino.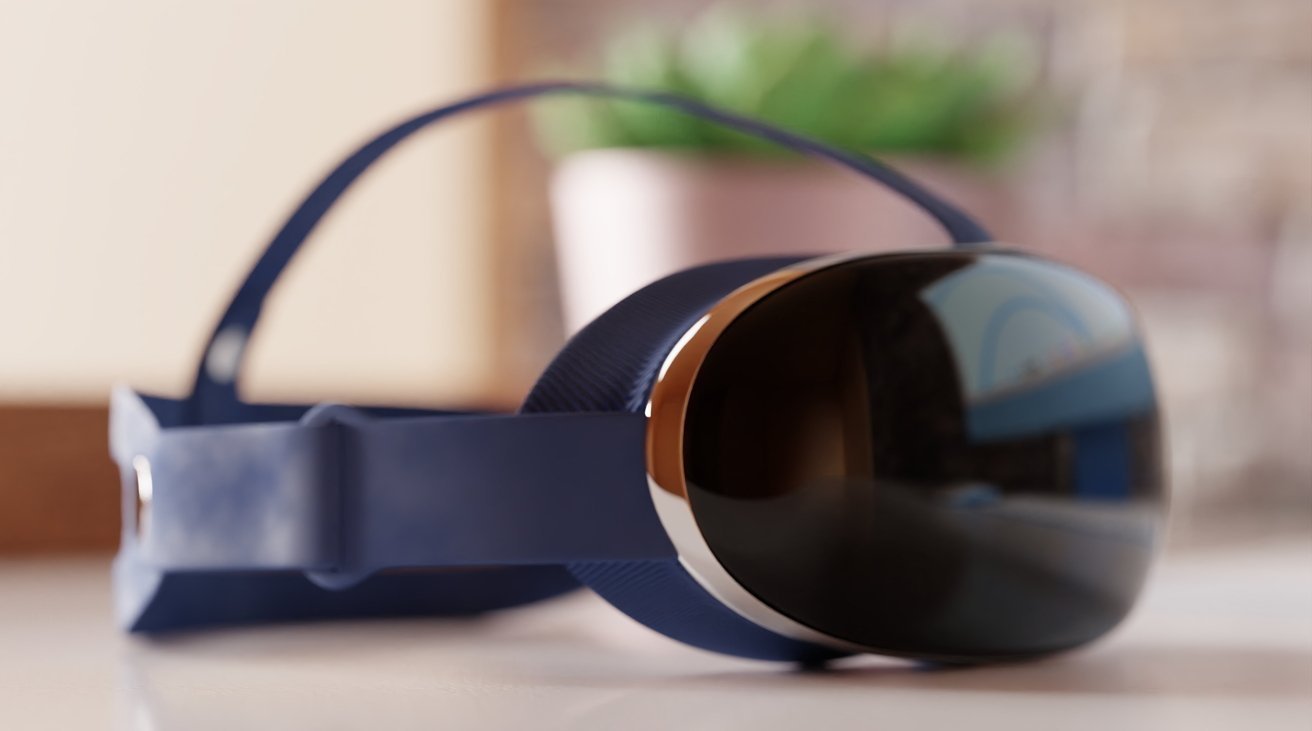 A render of a potential Apple headset [AppleInsider]
Apple has long been rumored to be working on multiple VR headsets, AR glasses, and other items in the fields of
augmented reality
and
virtual reality
. Current speculation has Apple starting the production of a mixed reality headset in
early 2023
, however that still leaves time for further development and the creation of future models.
This can include work on t
hree devices
, including the hight-end "Apple Reality Pro," a second-generation release, and another getting close to the idea of the
Apple Glass
smart glasses.
To come up with the hardware, Apple has teams dedicated to development and production of the unannounced devices. It also seems that changes to Apple's internal teams have also happened to maximize the chance of success for the currently-untapped product category.
Two big managerial changes have taken place, according to Mark Gurman's "Power On" newsletter for
Bloomberg
.
Former senior self-driving car unit member Dave Scott returned after
leaving in early 2021
. With a background in medical and robotics industries, and knowledge of shipping complex products, it is suggested his involvement could mean there will be health-related applications for the headset.
Senior director of Engineering Yaniv Gur has also reportedly moved over to the headset team. Gur joined Apple over two decades ago, and has previously dealt with engineering for
iWork
apps and other native apps.
It is proposed that Gur's involvement could lead to the development of productivity apps for the headset.
Apple has also posted numerous job listings in recent months for the Technology Development Group, which oversees headset development. Some listings are content production-related, such as a visual effects software developer.
Other listings apparently imply some form of video service is also in development, potentially featuring 3D content playable in VR. One listing mentions the development of a 3D MR world, which would be in the same ballpark as some of Facebook's Metaverse efforts.
There are also references to App Intents in some listings, which would imply that apps and services used by the headset could leverage Shortcuts and
Siri
in the future.
The headset could be a big play for Apple, albeit one that could be slow to take off. The first year of availability for the headset is forecast to be about 0.7 million units for the first year, with Pegatron thought to be the only assembly partner for the project.
Read on AppleInsider