Hands on with Emergency SOS via Satellite on iPhone 14
Apple has officially released the ability to get in touch with emergency services by texting via satellite on
iPhone 14
. Here's how the service works and how you can test it yourself.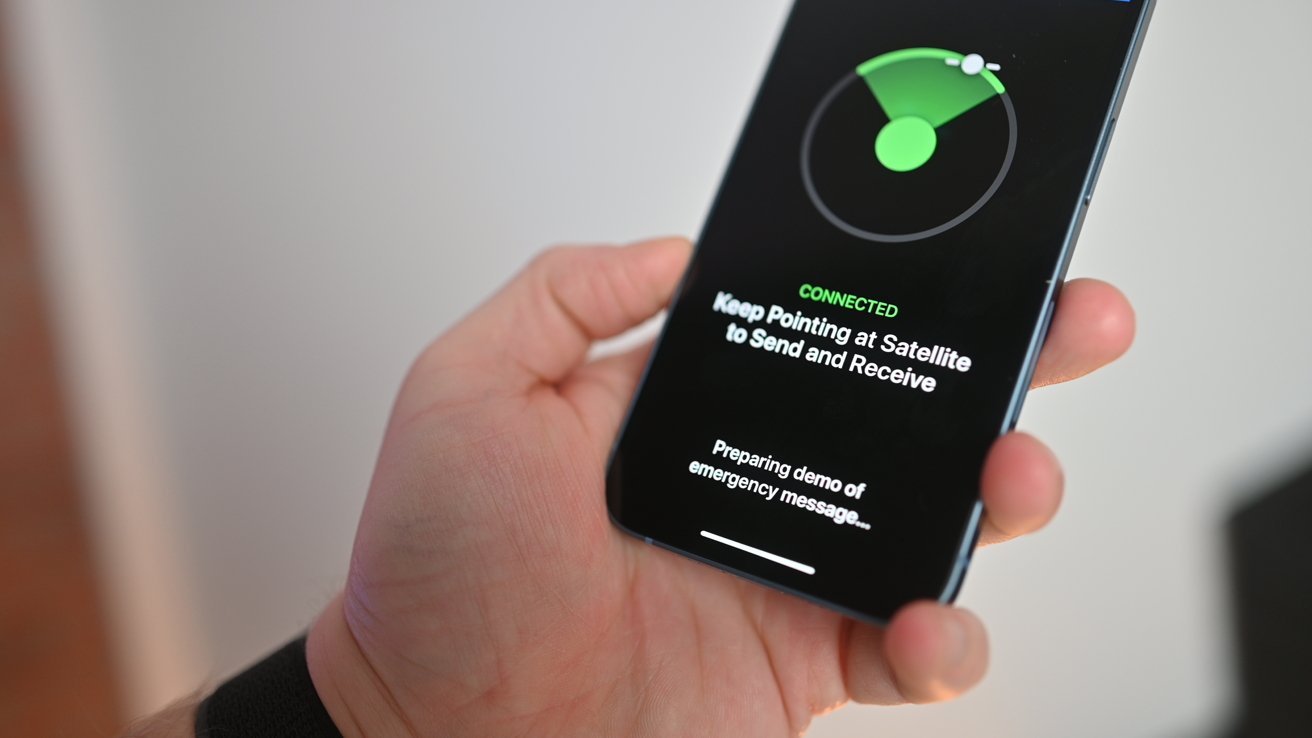 Using Emergency SOS via Satellite
The new feature, available on iPhone 14 models, was released without a beta phase. Instead, it showed up on users' devices after being enabled server-side.
When a user finds themselves in a dire situation and in need of emergency services but without Wi-Fi or cellular service, Emergency SOS via Satellite comes into play. It will automatically appear when a user tries to call emergency services and will ask a user several initial questions.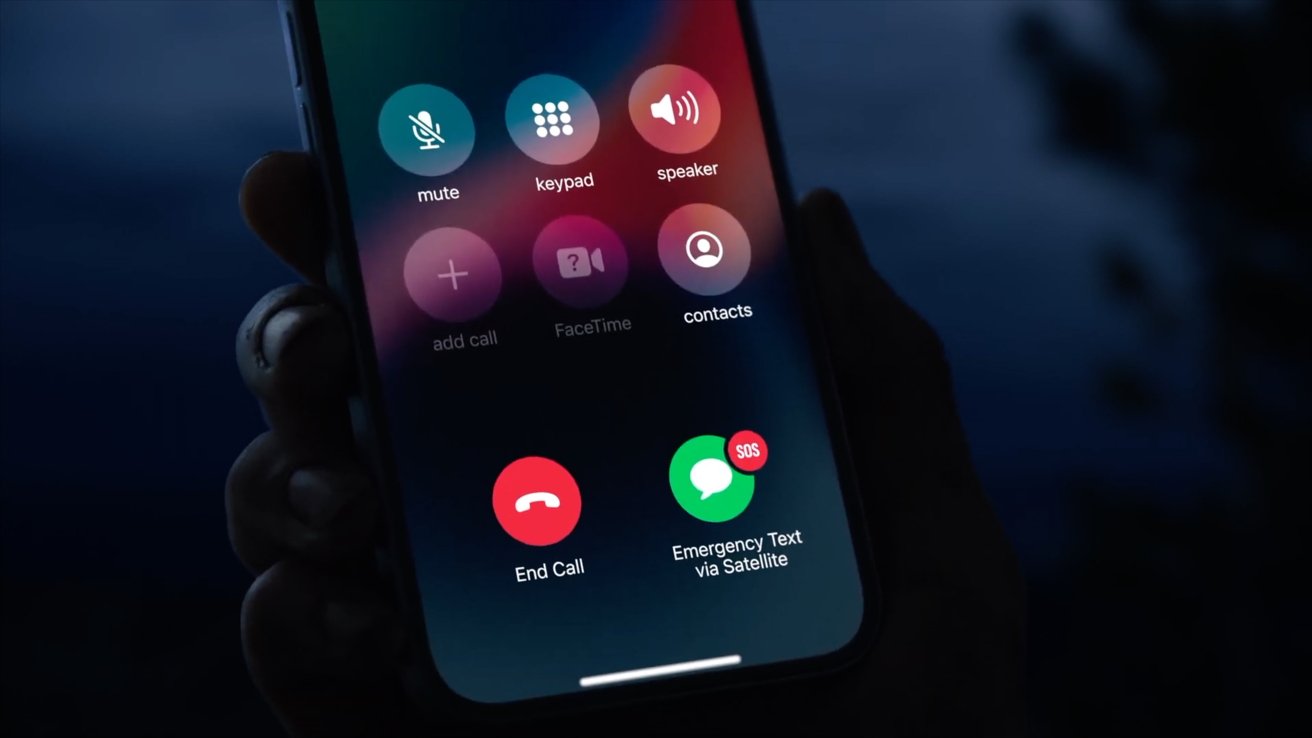 Emergency SOS via Satellite will appear automatically
Apple crafted the questions to answer the most common situations and reduce the back-and-forth. A guide will help you position your phone toward the nearest satellite and will show you the status of sending the message.
Apple has used its compression to drop the size of this message. Rather than typically taking a few minutes, the message can be sent in as little as 15 seconds in a clear sky. Your answers, location, altitude, Medical ID, and battery life will be relayed to emergency services.
Asides from calling emergency services, it can also be used to share your location in Find My when you're off the grid.
Testing it out
It would be irresponsible to test Emergency SOS via Satellite on the live system when you're in a non-emergency situation. You'd be tying up critical emergency resources and likely incurring a fine for the endeavor.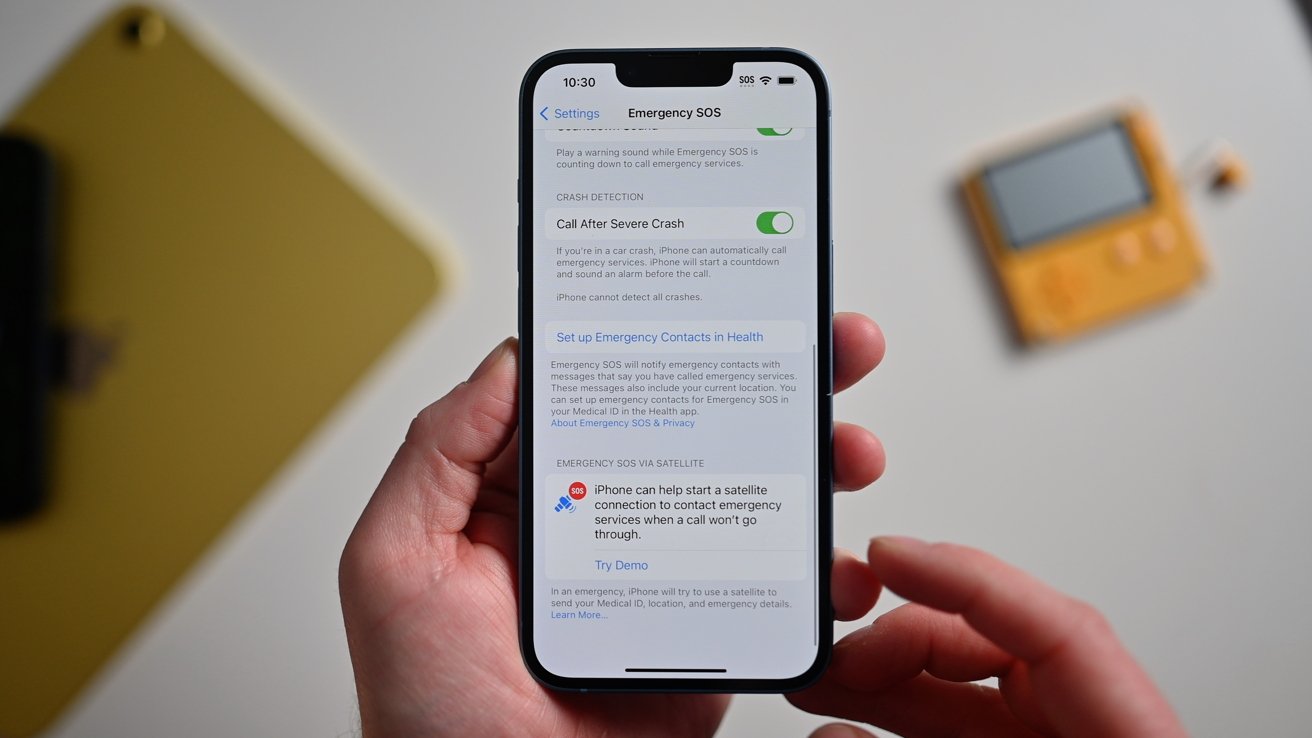 Demo mode in Seettings
Apple has preempted this by adding a dedicated demo mode buried within settings. By heading to
Settings
>
Emergency SOS
>
Emergency SOS via Satellite
>
Try Demo
, you can test it out without the fear of an errant emergency call.
This will mimic the real-life experience without the strain of figuring it out for the first time during an actual emergency. Should the need arise, you'll be more comfortable using this feature.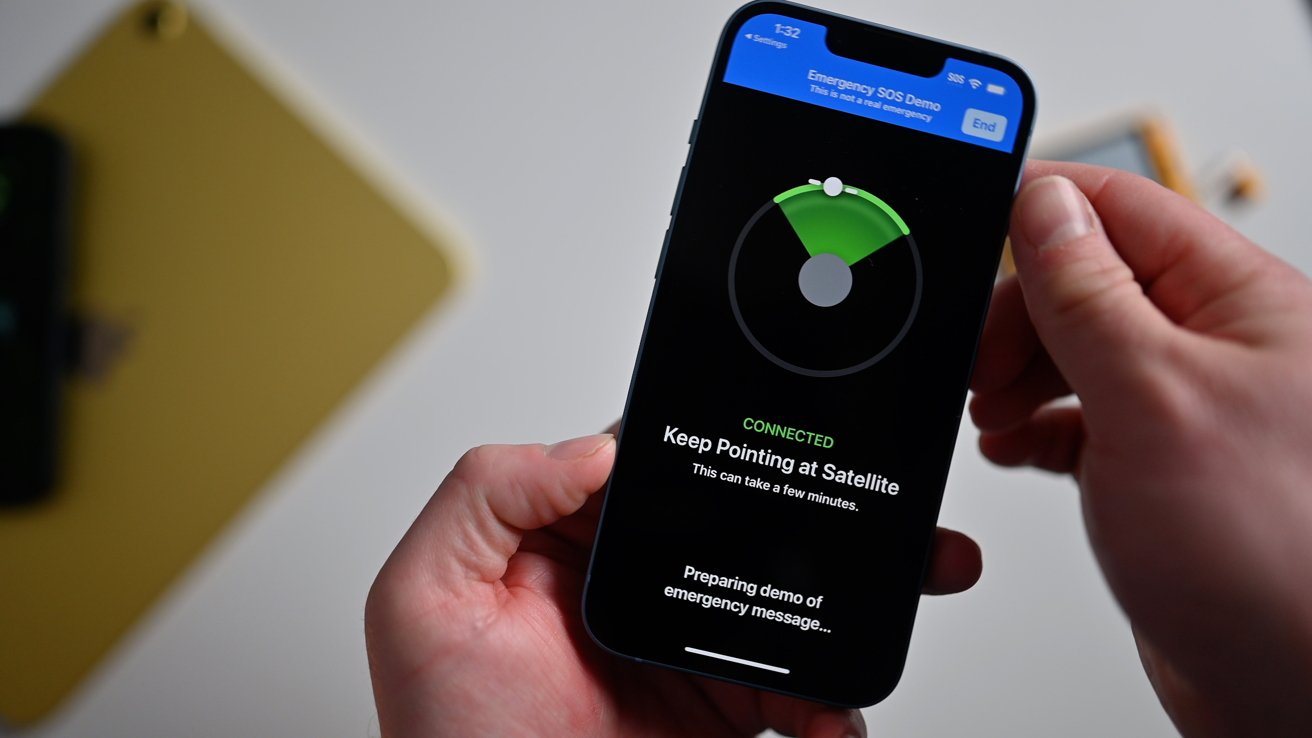 Connected to satellite
After initiating the feature in Settings, it will disable cellular service and pinpoint your location. Once located, you need to point your iPhone toward the nearest satellite, and a field on your iPhone will turn green when a connection has been made.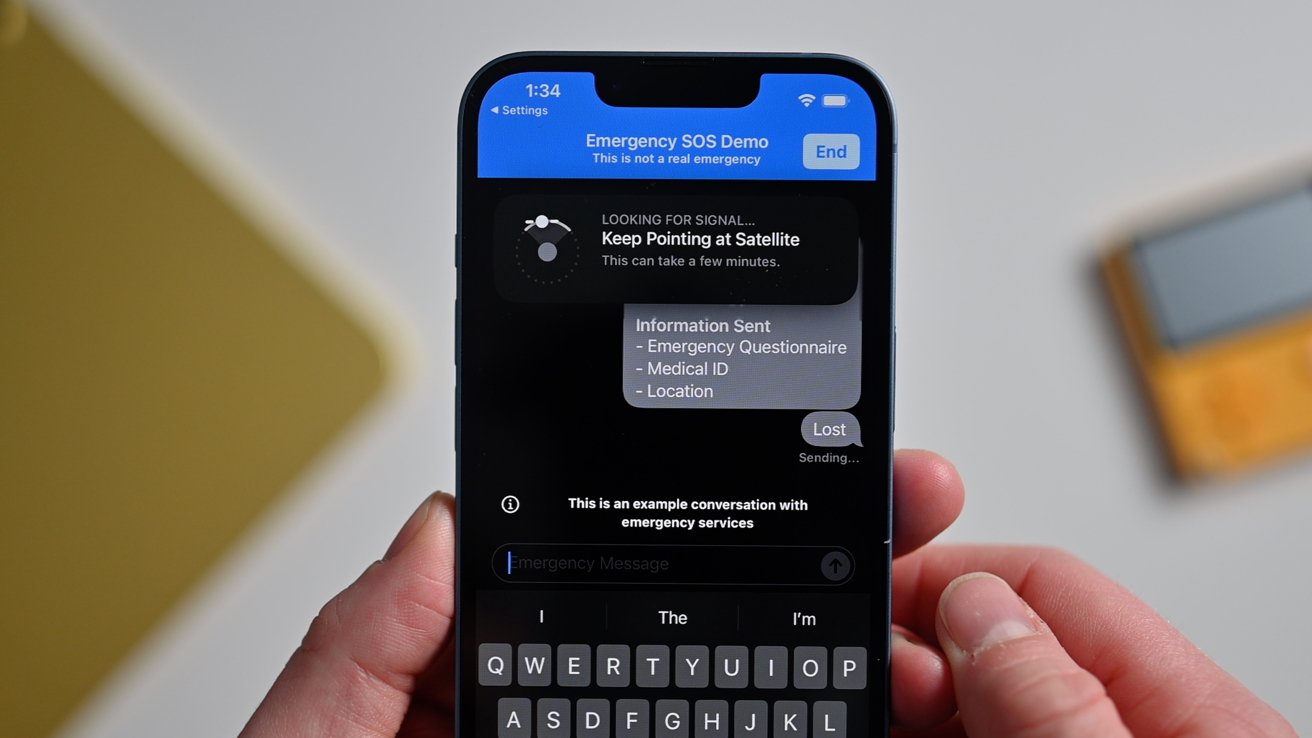 Satellite status in messages
In demo mode, you can simulate messages for two situations: being lost or trapped. It will prompt you with questions you can reply to, mimicking a real-world situation.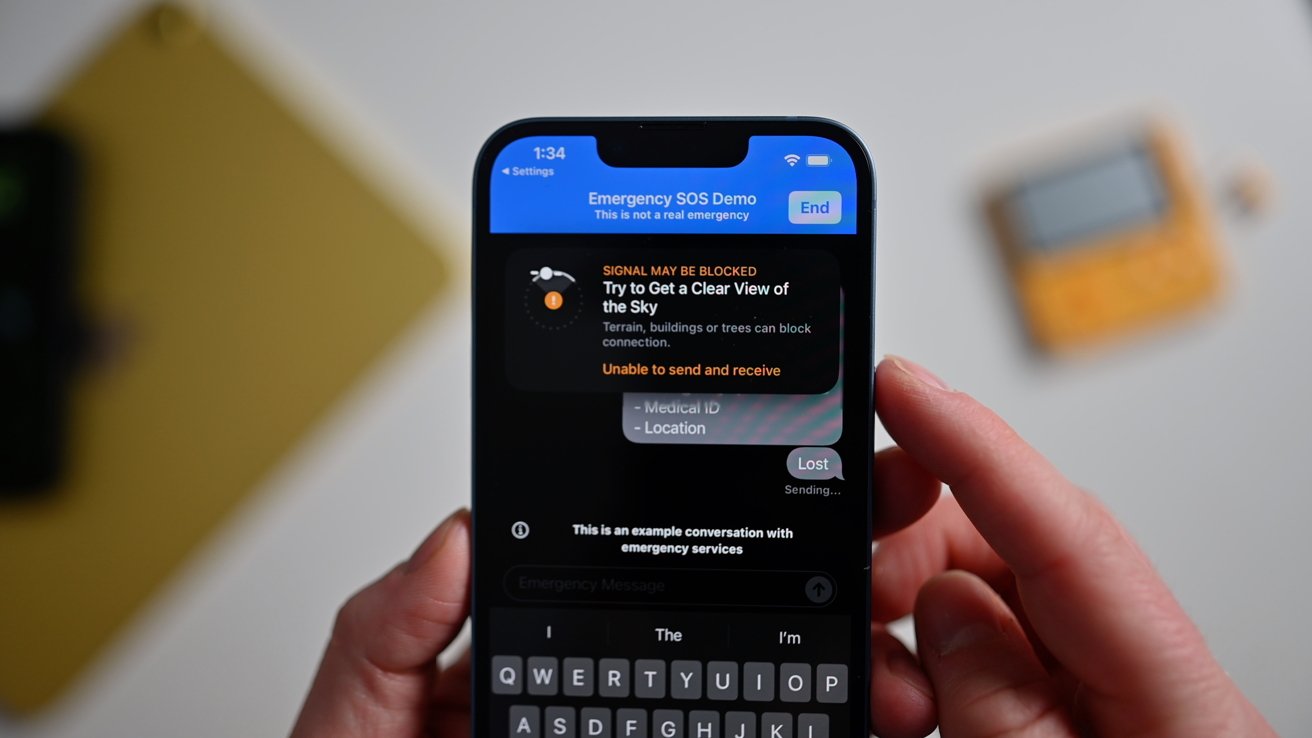 Signal dropped
The messages will "send" as shown by the status bar at the top of the screen, showing the persistent signal to the satellite. If you move or the connection drops, you'll see the alert and get help repositioning.
Once done with the demo, or the real-life call, you just tap
Done
in the top-right corner.
Available now
Emergency SOS via Satellite is available for iPhone 14, iPhone 14 Plus, iPhone 14 Pro, and iPhone 14 Pro Max in the United States and Canada. Apple says it will expand to France, Germany, Ireland, and the UK in December.
Devices need to be running iOS 16.1 or later to enable. The feature will be free for two years before costing users an as-of-yet-unspecified fee.
Read on AppleInsider