Astropad Studio, Luna update adds iPad Pro Hover support, more gestures
Astropad is updating both its Astropad Studio and Luna Display to add support for the M2
iPad Pro
models, including the new Hover Mode for the Apple Pencil.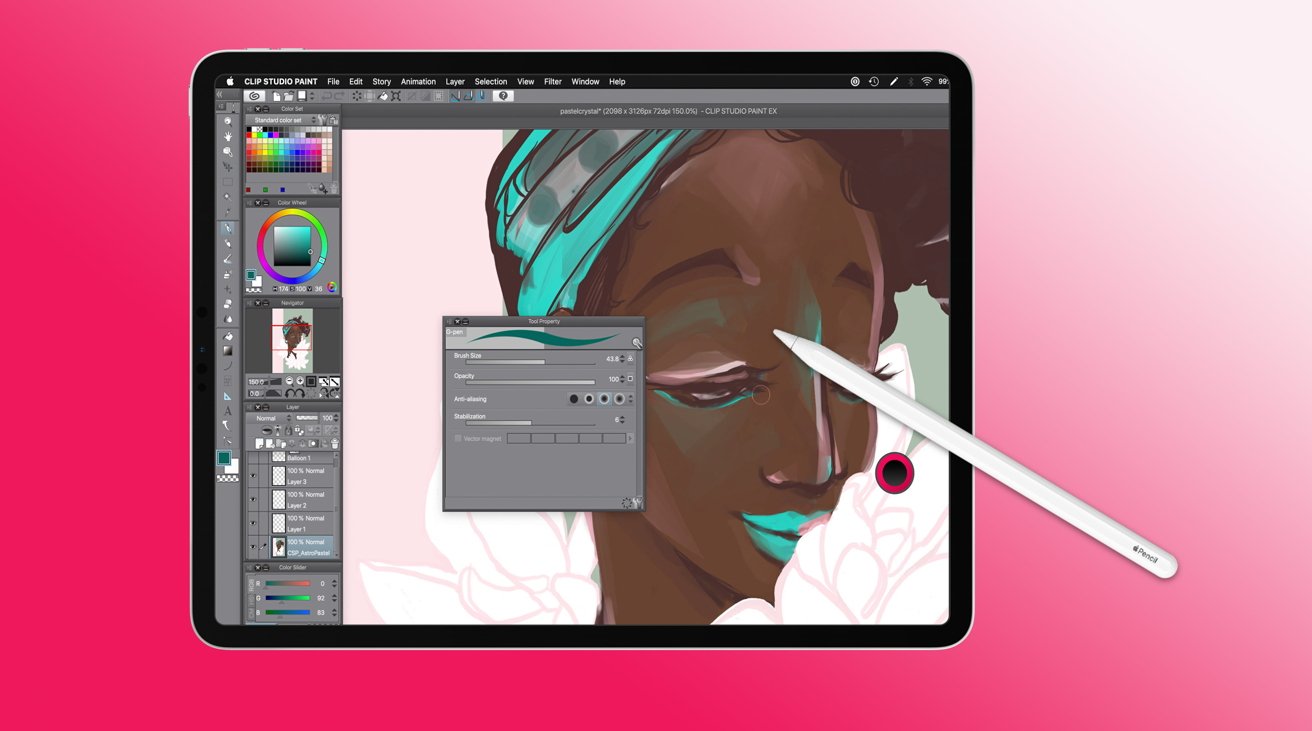 Astropad Studio
Wednesday's update of the Astropad Studio app to version 5.2 takes advantage of the 2022 iPad Pro's Hover Mode feature, which allows users to interact with the display using an
Apple Pencil
, but without the two devices touching.
The support for Hover has been a frequently requested feature, according to Astropad, but the company couldn't do anything without Apple adding support for the control mechanism itself.
The addition is likened to Apple adding one of the last features that Wacom tablets have that
iPad
didn't. Astropad believes the change now makes the iPad Pro a better Wacom replacement for digital artists.
The update also includes an expansion of Magic Gestures, where the Apple Pencil can be tapped and touched to interact with software. In the latest edition, a new one-finger tap gesture can be configured, as well as double-tap shortcuts.
There's also per-app custom gestures, so that users can set different gestures for each app they use.
In the same update, Astropad Studio gains support for 3D sculpting in Blender and Zbrush. New gestures are included for panning, zooming, and rotating the 3D canvas, and new default shortcuts and custom quick keys are also included for use with 3D applications.
Luna Display is also updated, to enable support for the new iPad Pro models.
The updates apply to both the desktop and iPad apps for each suite. System requirements for Apple hardware specify
macOS
10.11 El Capitan or later for Macs,
iPadOS
12.1 or later for iPad, and either 802.11n Wi-Fi or wired Ethernet connectivity.
Astropad is also holding Black Friday sales early. It is providing a 30% discount for all orders of the Luna Display, and 30% off annual subscriptions for Astropad Studio using
coupon code Festive
.
Read on AppleInsider