Promised Oceanic+ app for Apple Watch Ultra arriving Monday
Later on Monday,
Apple Watch Ultra
users can take advantage of the new Oceanic+ app from Huish Outdoors, which turns the device into a dive computer.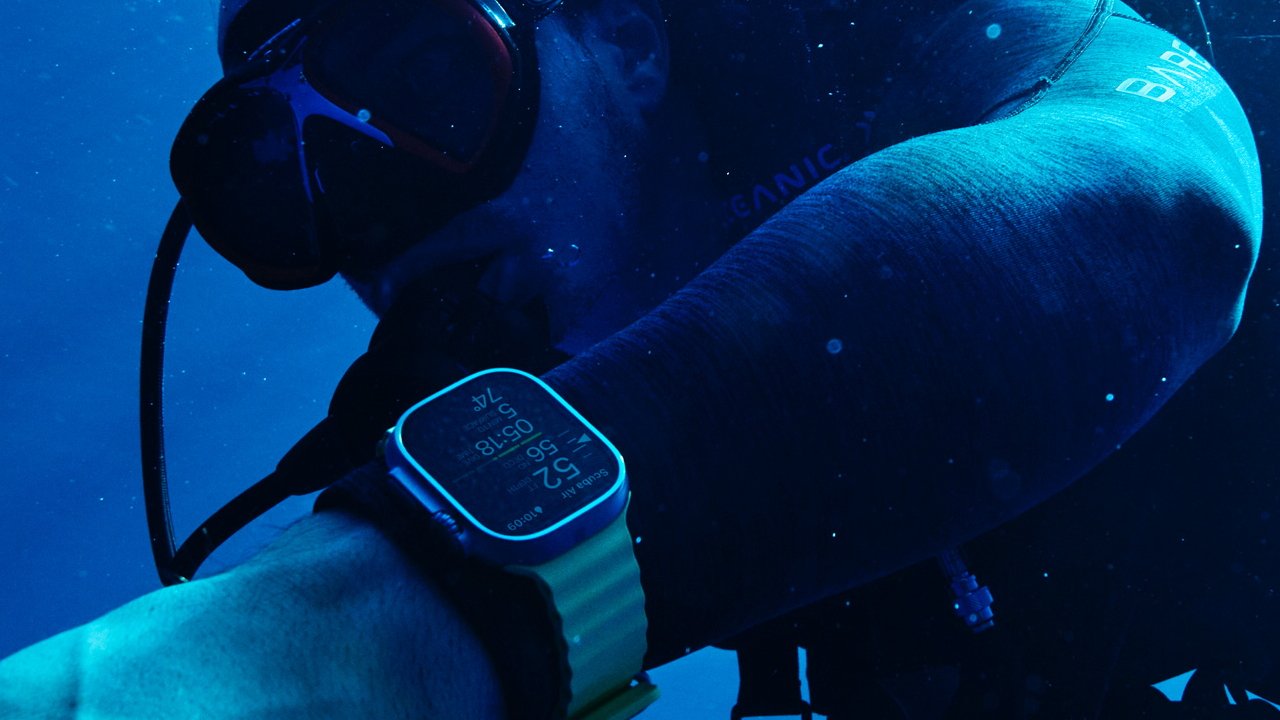 Demonstrated
at the launch
of the Apple Watch Ultra, the
Oceanic+ app
is today rolling out on the
App Store
. Made by Huish Outdoors, in collaboration with Apple, it includes "robust dive planning, and a comprehensive post-dive experience."
"At Huish Outdoors, our purpose is fueling the human spirit for adventure," Mike Huish, the company's CEO, said
in a statement
. "Oceanic+ on Apple Watch Ultra is one of the biggest innovations to hit the dive industry in a long time. We're creating an accessible, shareable, better diving experience for everybody."
"One of our first goals was to keep it intuitive," continues Huish. "People who know how to use an Apple Watch already know how to use this dive computer, because it's telling them things in a simple format they can understand."
"The navigation menus are simple," he said, "scrolling with the Digital Crown and using the Action button, you can navigate and use all the functionality of the dive computer while diving."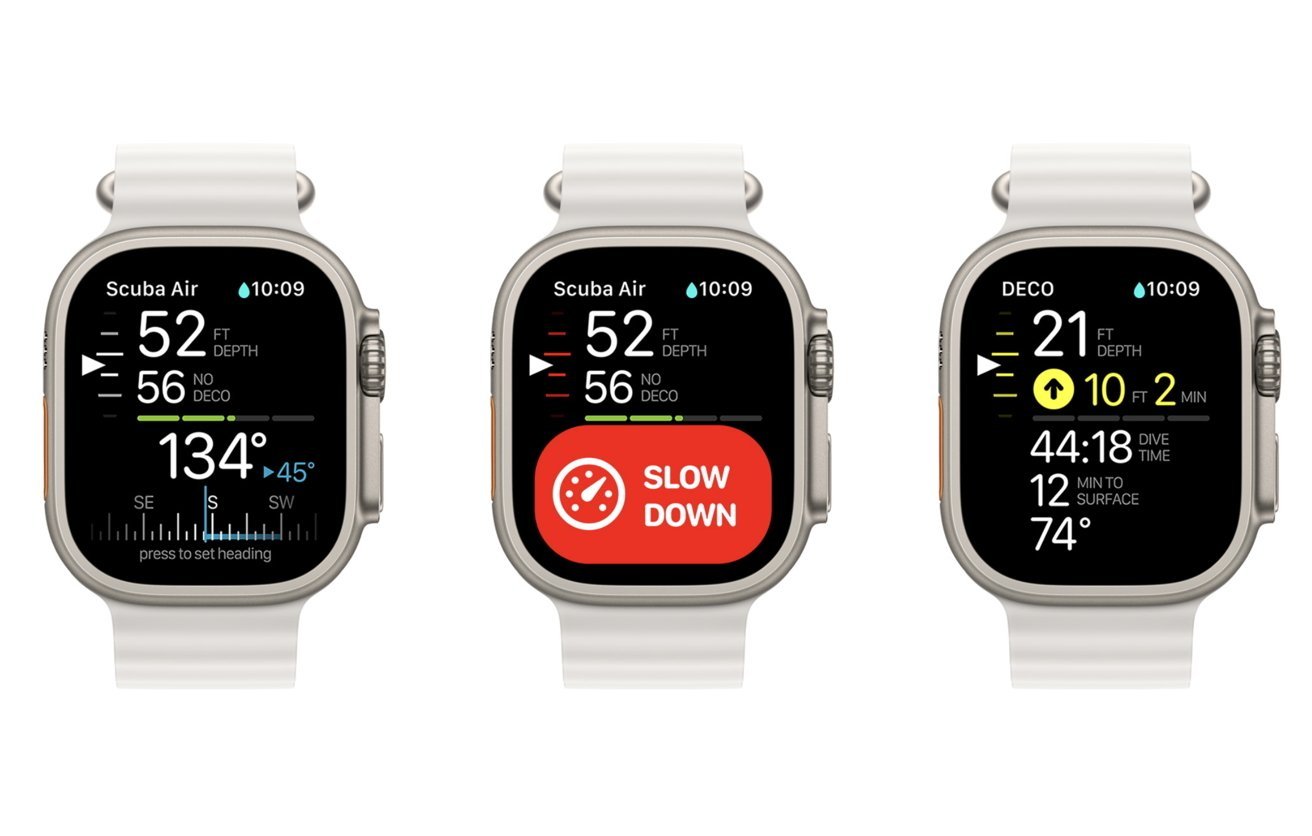 Oceanic+ on Apple Watch Ultra
Oceanic+ features a dive planner in which users "can set their surface time, their depth, and their gas," and Oceanic+ will then "calculate their No Deco (no-decompression) time" limit. The planner also includes dive conditions, such as water temperature, and tides.
After a dive, users get "map of entry and exit locations, as well as graphs of depth, temperature ascent rate," and more.
Oceanic+ is rolling out on the App Store on Monday, and for basic operations is
free to use
. For more features, such as the location planner, Oceanic+ costs $9.99 per month, or $79.99 per year.
For an annual $129, Oceanic+ can be used through Family Sharing for up to five people.
Apple says that the Apple Watch Ultra is certified to WR100 and EN 13319, an internationally recognized standard for dive accessories. Huish Outdoors' vice president of product development and design, Andrea Silvestri, adds that it was the intuitiveness of the watch that led to Oceanic+.
"From Apple Watch Ultra's large, bright Retina display and dual-core S8 SiP, to its compact size, to the Digital Crown and dedicated Action button, and even the haptics, which are designed so well and are so noticeable in the water," he says, "there's never been anything like this in scuba diving before now."
Read on AppleInsider