The newest 'Today at Apple' session is a coding lab for kids
Apple is introducing a new Today at Apple session for kids to celebrate Computer Science Education Week to help them explore app development.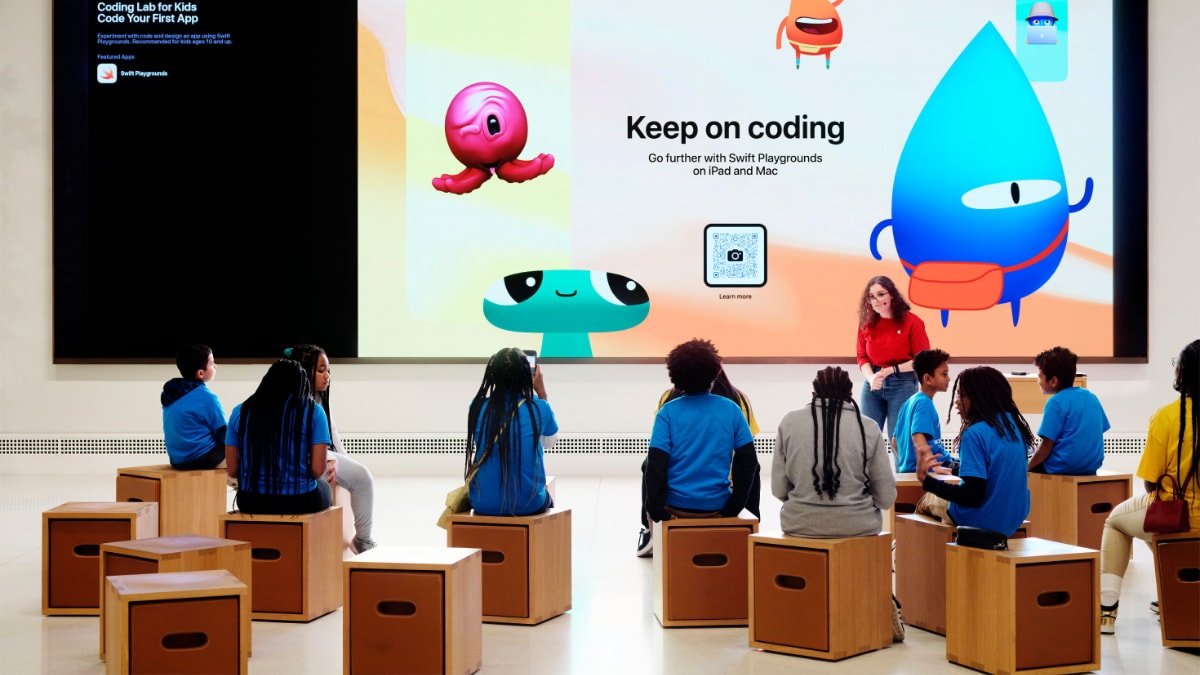 Apple's new coding lab for kids
Called "Coding Lab for Kids: Code Your First App," it's designed for kids aged ten and up to explore app development. The new sessions start December 5, and families can register through Apple's
webpage
.
Apple Creative Pros will guide young coders and their guardians in an interactive activity using an iPad and Swift Playgrounds. Participants will use SwiftUI and a new, real-time app preview to customize their app with fonts, colors, Memoji, and other elements.
The new coding lab will become part of Apple's rotating Today at Apple program.
The company also issued a reminder that it provides free resources for educators as well. It launched the Apple Education Community
in August
that offers tutorials, lesson ideas, and a forum in which to communicate with other educators.
Teachers who want to introduce app development in Swift to their students can use Apple's companion guide for Swift Playgrounds, available in the Apple Education Community. Educators can apply the Celebrating You Educator Guide to any classroom subject or campus coding club.
"Around the world, our stores are centers for community, where people of all ages are invited to discover the most innovative products, learn new skills, and explore their creative passions,"
said
Deirdre O'Brien, Apple's senior vice president of Retail + People. "Whether you're trying something new like coding, or looking for tips for getting started with a device, our free Today at Apple sessions offer something for everyone -- and our talented team members are always here to support you."
The new coding lab is the latest initiative from Apple to help kids learn computer programming. The company launched a program called "Everyone Can Code" in 2016.
It's a training program for Apple's Swift language to provide students with the skills they need for high-demand and high-skill jobs, according to Apple.
For younger coders, the company added new resources
in 2021
for elementary school students. Educators can help students in kindergarten through third grade build a foundation in core coding concepts for use in higher education.
Read on AppleInsider