Apple had its best sales ever in October in the Chinese market
New research claims that one in four smartphones sold in China during October 2022 was an
iPhone
, with the iPhone 14 Pro Max being the country's best-selling device.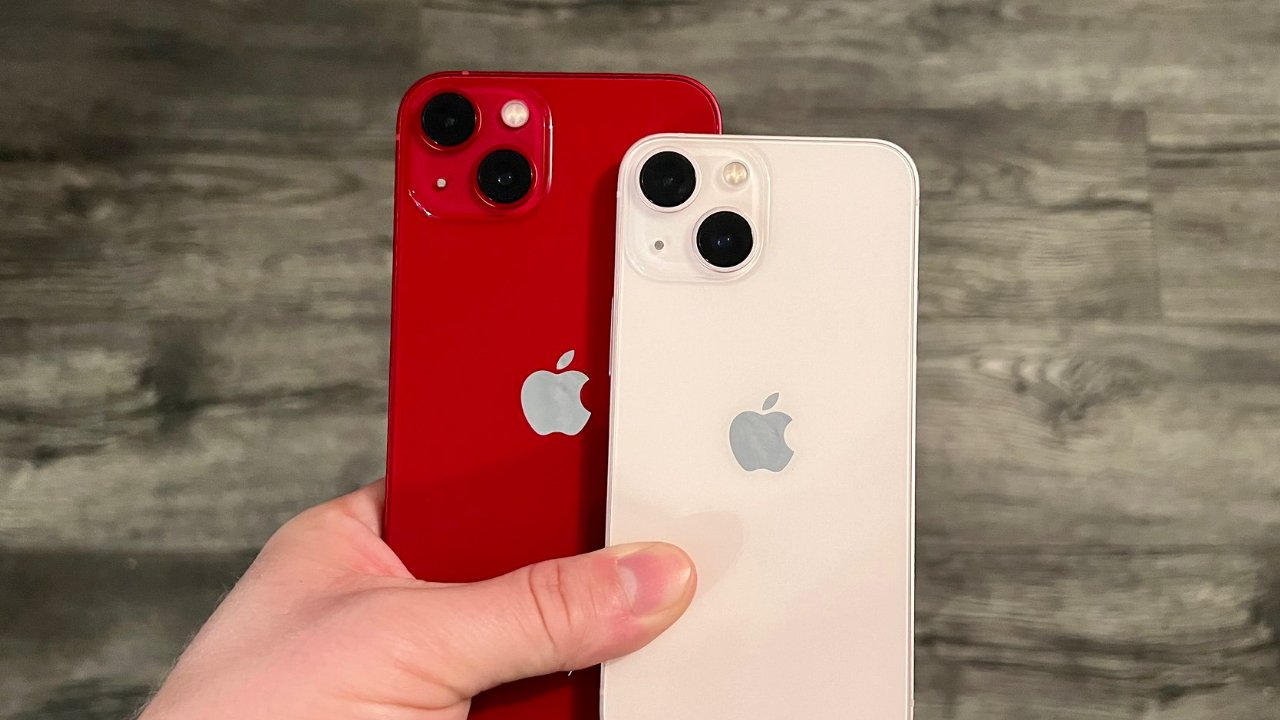 It was only
in 2019
that
Tim Cook
warned of low iPhone sales in China. Since then, however, the iPhone has
continually risen
, Apple has at times been China's
largest smartphone brand
, and over half of all phones in the 2022
6:18 festival
were iPhones.
Now Counterpoint Research estimates that Apple has reached its highest ever monthly market share in China. The month is October 2022, the latest for which complete figures are available, and that's significant because it's also the first month that the iPhone 14 range was on sale.
Counterpoint says that Apple has taken Huawei's share of the premium market, and also that its month on month sales have increased while all others have fallen.
"China's market has been sluggish due to multiple factors, including macroeconomic pressures and COVID-19 lockdowns hitting consumer sentiment," said research director Ethan Qi. "Overall sales declined 4% MoM. However, Apple managed to defy the market trend."
"Looking at the trend for the last two years in China, it is evident that Apple has emerged as a clear winner of Huawei's share in the premium market," continued Qi. "It has almost become an undisputed leader in China's premium segment."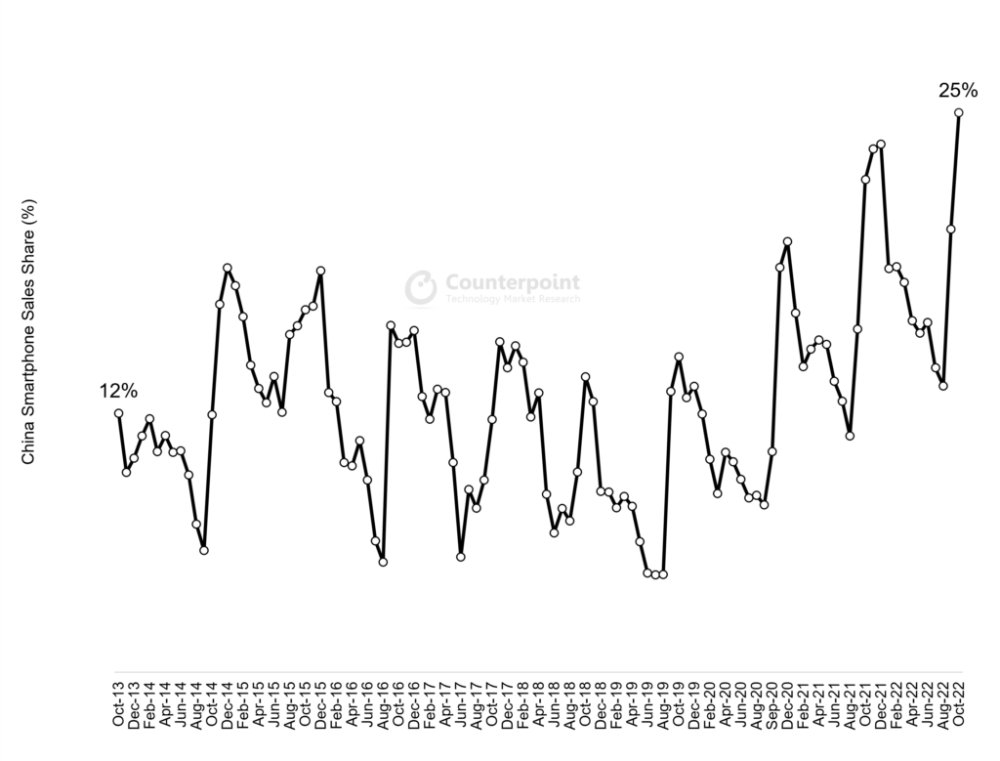 Source: Counterpoint Research
"The iPhone 14 series has started off well with the iPhone 14 Pro and Pro Max performing better than the previous generation," said Qi. "The iPhone 13 also continues to do well, as the iPhone 14 offers little differentiation from the iPhone 13."
Counterpoint says only that sales "for other key OEMS declined in October," without breaking out specific figures. However, it says Apple grew 21% month on month.
Year on Year, overall sales of smartphones in China declined 15%. However, Apple's sales declined only 4% with the impact from earlier in 2022 carrying over.
Read on AppleInsider