HomePod mini arrives in Finland, Norway, South Africa, Sweden
Sweden, Norway, Finland, and South Africa are finally getting the
HomePod mini
in December 2022, two years after the US launch.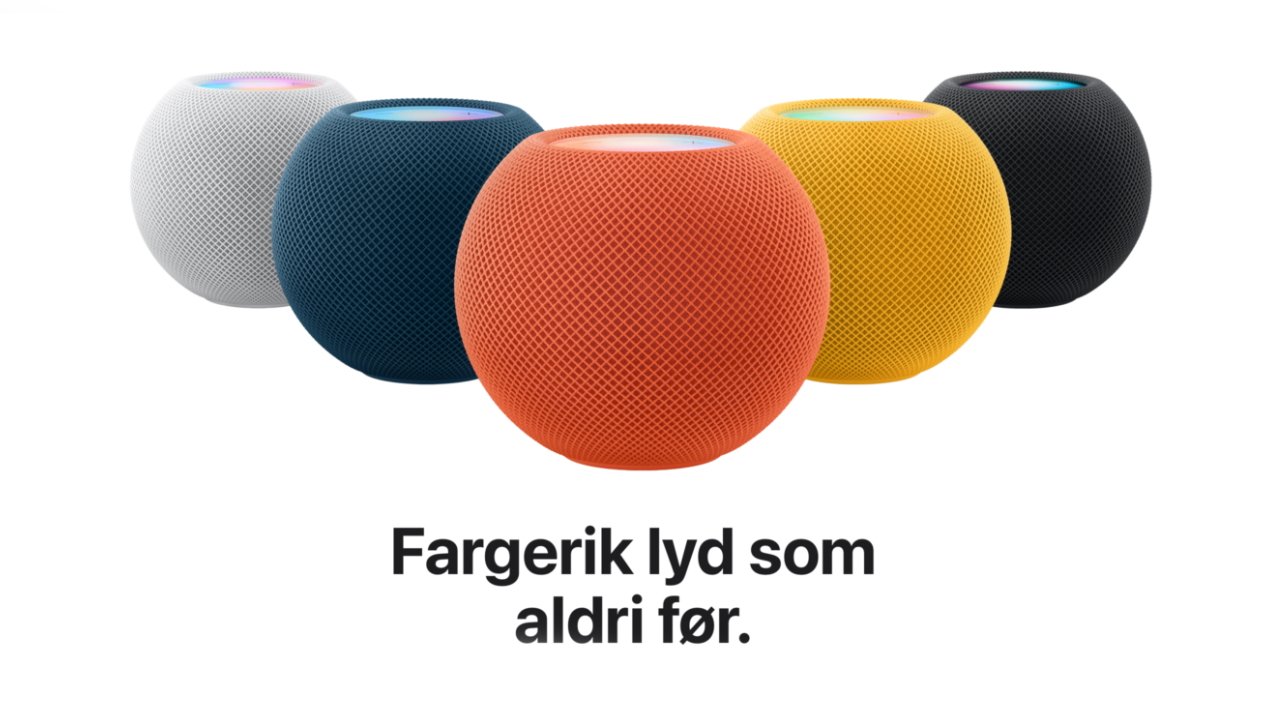 The caption reads "Colorful sound like never before," in Norwegian.
Apple launched the HomePod mini in October 2020, with the first ones arriving in buyers' hands the
next month
. It also discontinued the original
HomePod
at the same time, which was a shame for all users but perhaps most of all for the many, many countries that did not get the HomePod mini.
It took until
June 2021
before the HomePod mini was available in Austria, Ireland, and New Zealand. Then it wasn't until
March 2022
before it came out in Belgium, Switzerland, and the Netherlands.
At that March 2022 launch, however, it was rumored that Scandinavian countries would follow by the end of the year. Now, Apple
has announced
that it is coming to Finland, Norway, and Sweden, on December 13.
On December 19, it will also launch in
South Africa
.
In each case, the countries are getting the full range of color HomePod mini models, as introduced in the US in
October 2021
.
Read on AppleInsider