Two mystery Macs appear in Steam's hardware survey
A pair of unreleased Macs have seemingly appeared in game storefront Steam's hardware survey, listings that could be new inbound
M2
Mac models.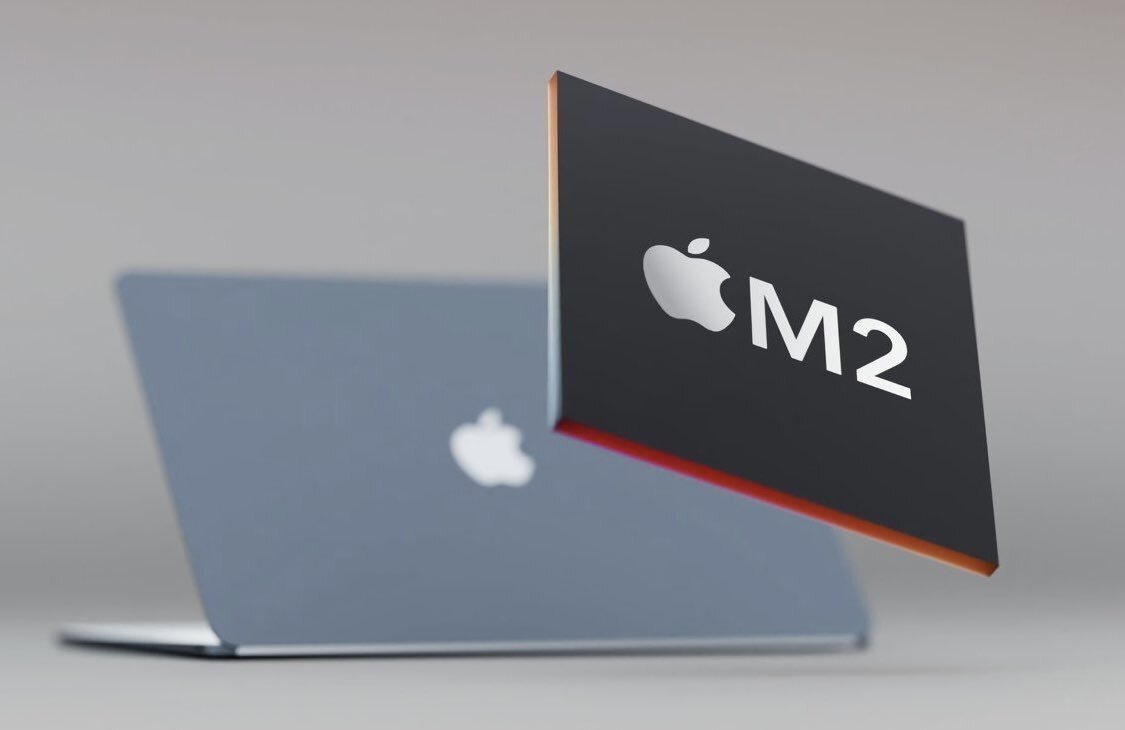 An M2 chip and a MacBook model
Valve's Steam often compiles a hardware survey, where its users allow their hardware configurations to be sent in anonymously, to see what kind of computers its customers use. In one recent survey, it seems that some unannounced
Mac
have appeared on the list.
The
November 2022 survey's
"OS X Hardware Model Summary" includes a list of identifiers for typical models across the range, but with the inclusion of two outliers. With a percentage of users too low for Valve to report, there are listings for a "Mac14,6" and "Mac15,4."
The listings, as
spotted by
MacRumors
, could potentially be new Mac models on the horizon, and for one of them, not the first time it has surfaced. A
reference
to the "Mac14,6" was spotted in Apple's code in July, along with the "Mac14,5" and "Mac14,8."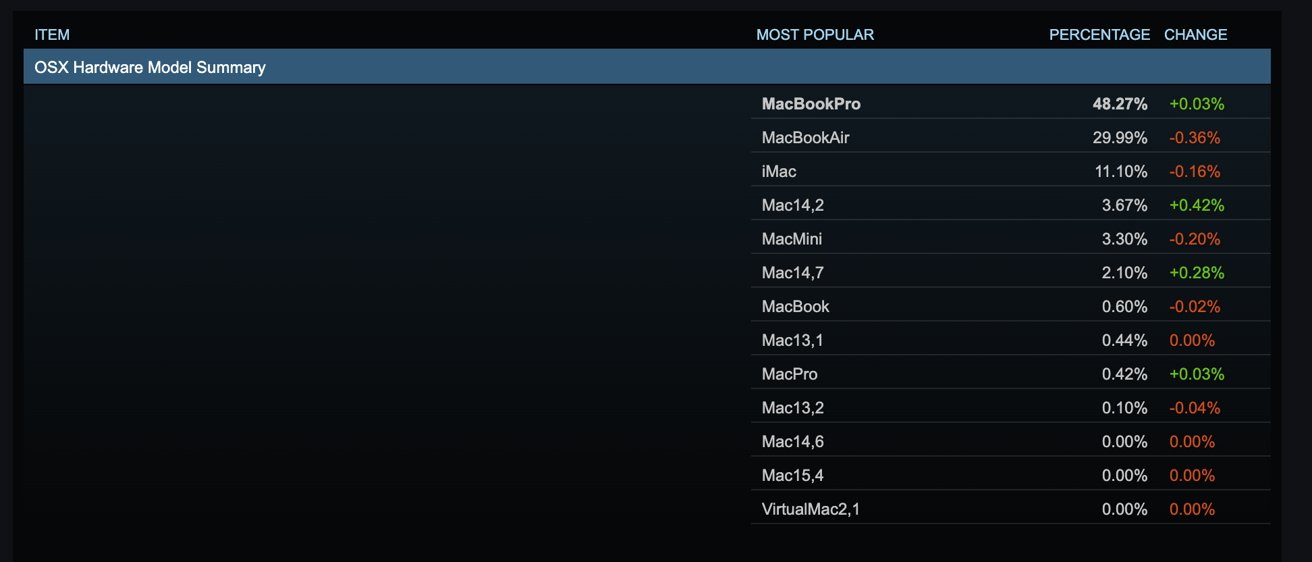 Steam's hardware survey for November 2022 with two mystery Mac listings.
In November, a
Geekbench result
for a device identified as "Mac14,6" surfaced, with the configuration apparently featuring 96GB of RAM. It was also running the "Apple M2 Max," which had a 12-core CPU running at 3.54GHz.
It is entirely possible that the Steam survey listings are genuine, as it's plausible for Apple's engineers to be using the storefront for testing purposes. However, there's also a chance that the listing is fabricated, curated by someone wanting to put the rumored hardware in the list.
Apple is expected to be preparing more M2-based Mac models. A launch is expected in the opening months
of 2023
at the earliest.
The influx are widely expected to be M2-equipped models, possibly running on an M2 "Max" or M2 "Pro," with refreshes to the
Mac mini
,
16-inch MacBook Pro
, and
14-inch MacBook Pro
firm favorites for launch.
One
long-awaited model
is a
New Mac Pro
, the last in the catalog that does not have an
Apple Silicon
variant available, but it's more likely that the Steam listings are for one of the other more mainstream models.
Other Mac-specific details from the Steam hardware survey include an almost even split in usage of Apple Silicon and Intel chips, 8GB of memory is the most popular configuration, and that at least 26% of Steam users run
macOS Ventura
on their Mac.
Read on AppleInsider