Emergency SOS via Satellite for iPhone 14 expands into Europe
Posted:
in iPhone
edited December 2022
Apple has brought the
iPhone 14
Emergency SOS via Satellite feature to Europe, with users in the UK, Ireland, France, and Germany able to get help without a network connection.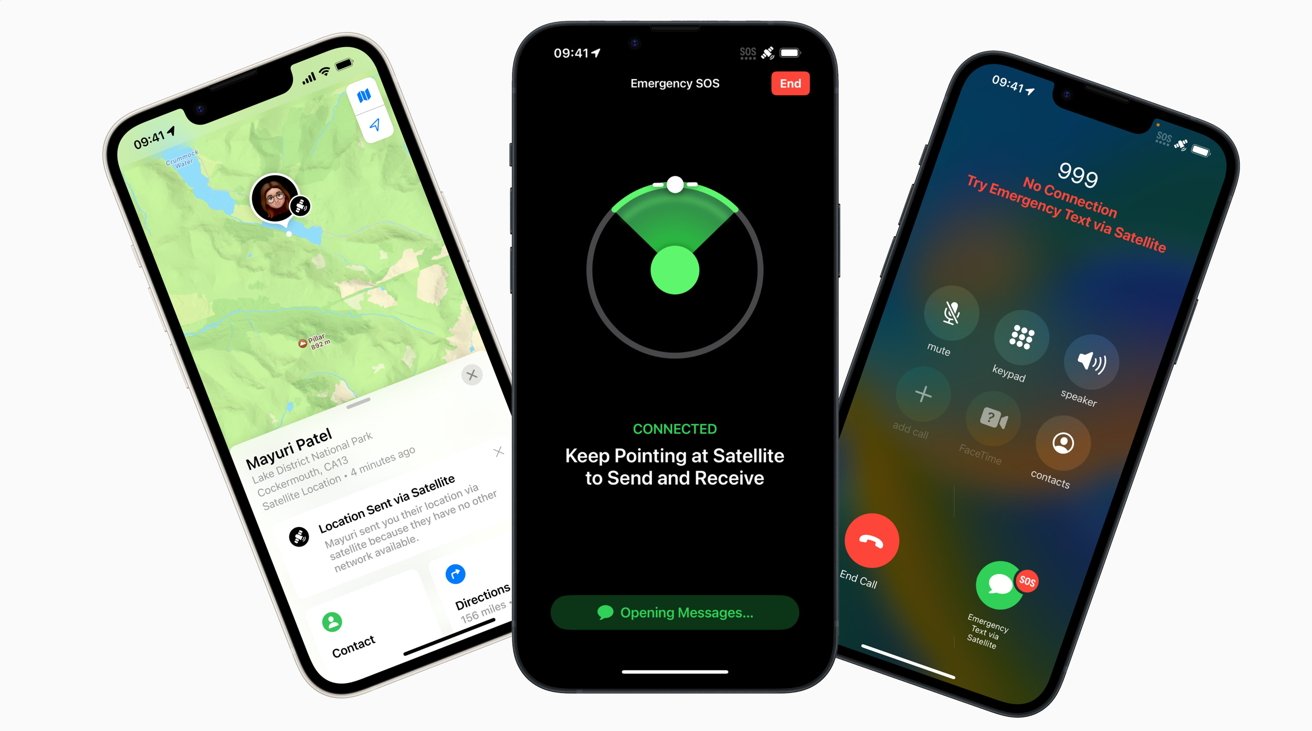 Emergency SOS via Satellite in the UK
Initially launched in North America earlier in 2022, Apple
was rumored
to bring
Emergency SOS via Satellite
into more markets, starting with areas of Europe. On Tuesday, Apple confirmed the feature is usable in four more countries.
As of December 13, users of the iPhone 14 and Pro models in the UK, Ireland, France, and Germany can take advantage of the satellite-based safety function, if they need assistance and there's no phone signal nor Wi-Fi available.
After being triggered in a signal blackspot, Emergency SOS via Satellite asks a series of questions of the user, to determine what's happened. A specialized text message is then sent up to a satellite and sent to a relay center staffed with Apple-trained specialists, who then contact emergency services on the user's behalf.
The expansion also includes the ability to update friends and family of their whereabouts while in a no-signal area, using the
Find My
app to share the position.
"Being able to use a satellite connection to contact 999 or 112 if there is no cellular or Wi-Fi coverage is a breakthrough that Apple has brought to the general public with iPhone 14," said John Anthony, the British Association of Public Safety Communications Officials' president.
"The feature will mean that emergency services can be alerted when it was not previously possible and are then able to do their jobs to better effect, in part because of the initial information that can be shared with dispatchers, such as location and essential details about the emergency," he added. "Ultimately, this will help save lives."
Read on AppleInsider