Apple revives referral program to give $75 to new Apple Card owners
Apple has resurrected the
Apple Card
referral program, and is offering $75 in Daily Cash to a new user -- but the referrer still gets nothing.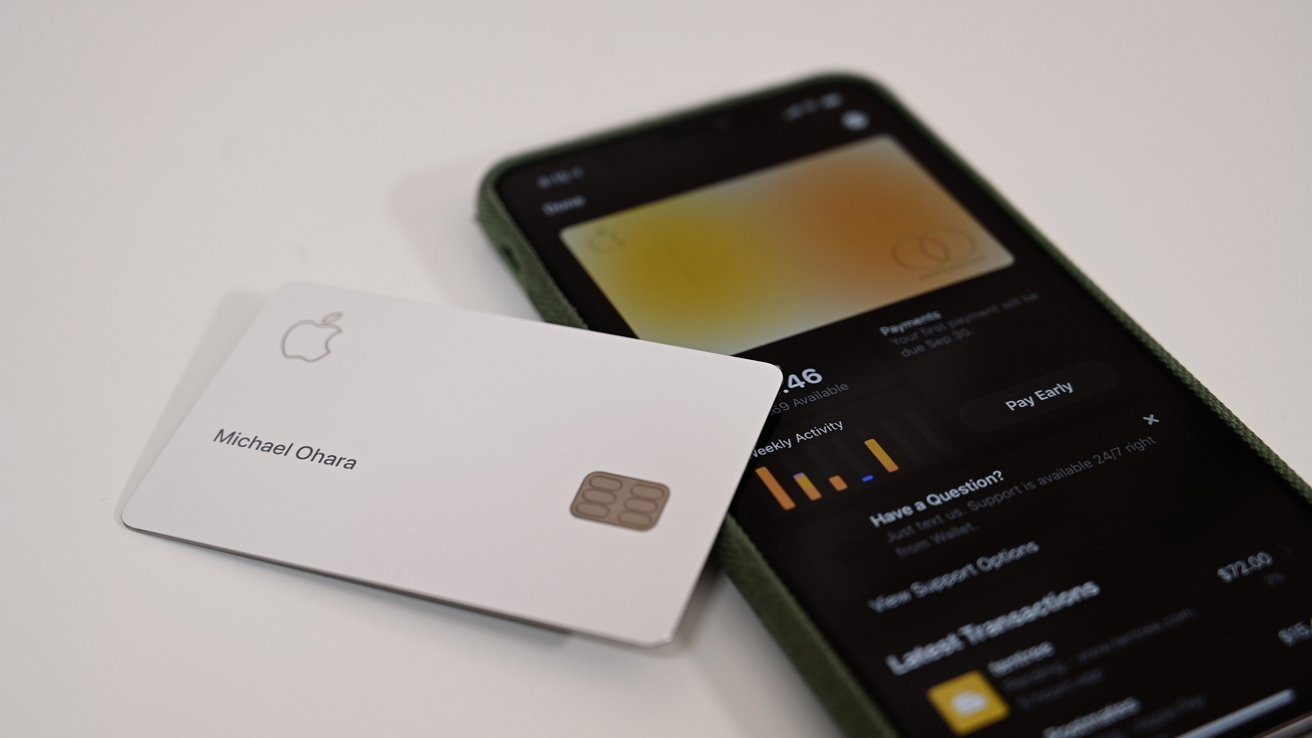 Apple Card
The company
first launched
the program in December 2021, and has revived it this year. As a result, Apple Card owners may see a notification from
Apple Wallet
or an email about the program.
How to refer a friend


Open the Wallet app on iOS.


Tap on the Apple Card.


In the three-dot menu icon in the upper-right corner, choose Daily Cash.


In the middle of the screen is a section called "Get More from Apple Card" with the following promotion.
Invite your friends using the link below, and they can earn $75 Daily Cash after they get an Apple Card and make their first purchase within 30 days.
Terms and Conditions will apply, and there is a small link to the rules below the "Invite a Friend" button.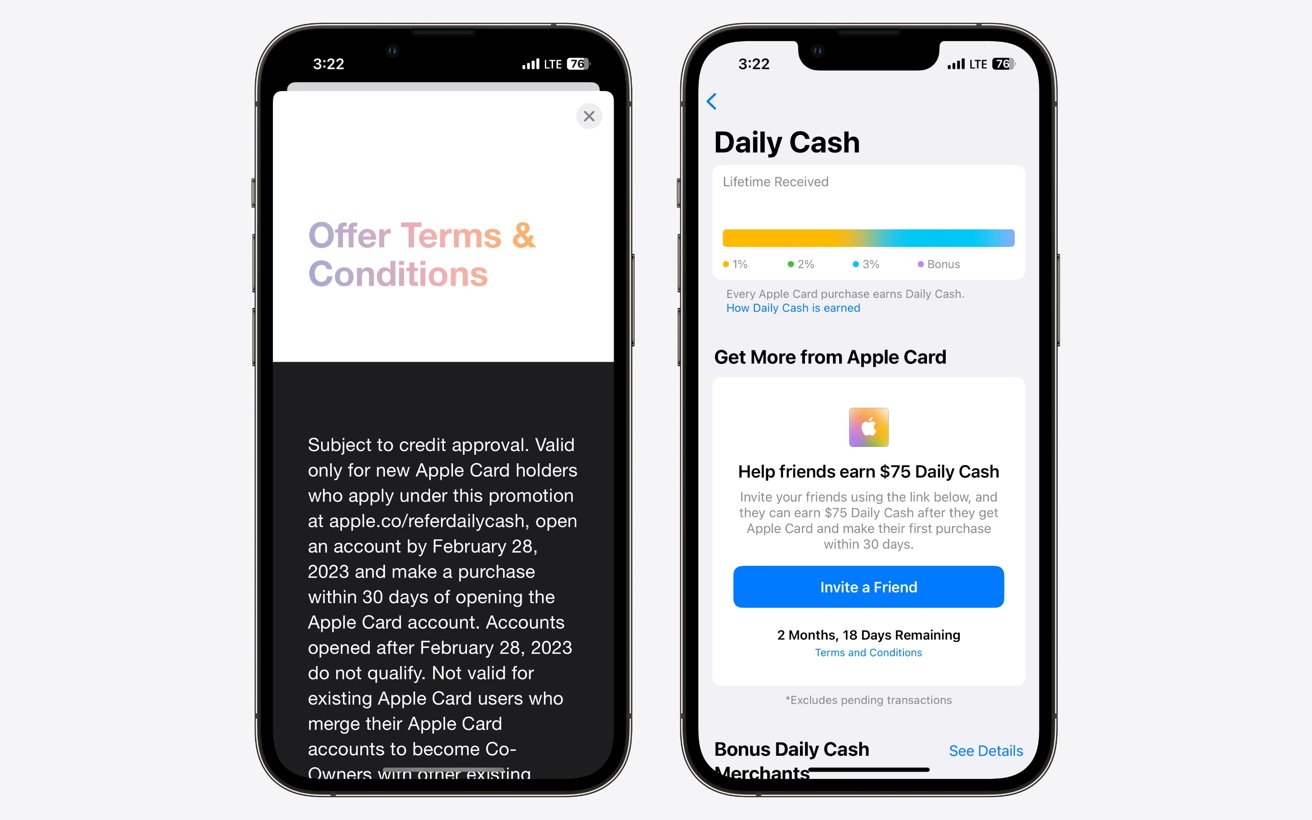 Finding the referral program
For example, as it was with the April 2022 program, it's valid only for new Apple Card holders who apply under this promotion at
apple.co/referdailycash
and who open an account by February 28, 2023.
Users must make a purchase within 30 days of opening their Apple Card account. It's not valid for existing Apple Card users who merge their Apple Card accounts to become Co-Owners with other existing Apple Card users or for Co-Owners or Participants added on a new Apple Card Family account.
Apple lists further terms inside the Wallet app, which is where they made it clear that referrers won't get a reward.
AppleInsider
reviewed
the Apple Card in early December, giving it a modest score. Its an excellent way to shop at Apple and select retailers, which offers 3% in cash back.
But purchasing goods with the physical Apple Card only gives 1% cash back for customers, and some people may find that their APR shifts to the higher end. Still, for people who make frequent purchases from Apple, including media, apps, and services, the Apple Card may be a good option.
Read on AppleInsider