Ampere Sidekick review: Travel-friendly bag with AirTag
The Ampere Sidekick is a tech sling bag with enough space for a Nintendo Switch and has a built-in
AirTag
slot.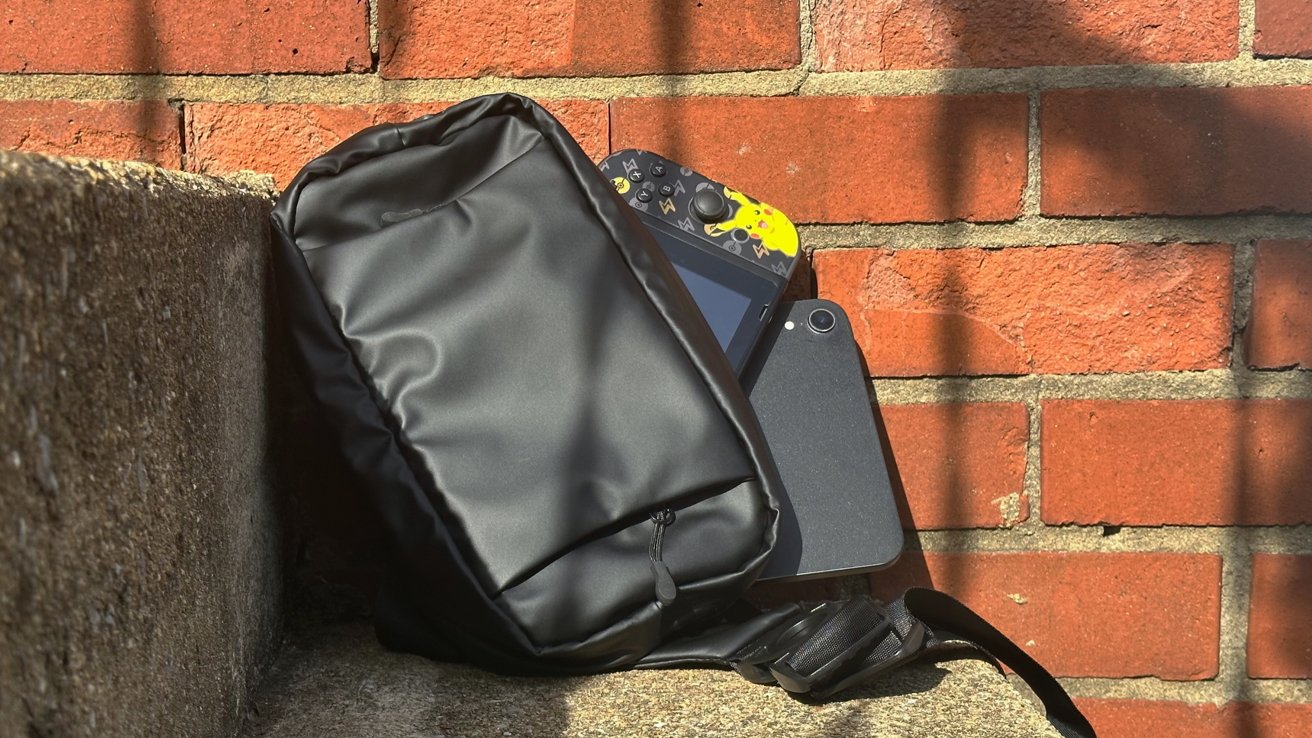 Ampere Sidekick can store plenty in a tiny space
Ampere is a lifestyle tech brand that tries to offer a wide variety of tech targeted specifically to Apple users. The Sidekick sling bag does so with a dedicated AirTag slot, though not much else stands out about this product.
We managed to fit some essential gear into the Sidekick during our testing -- even an
iPad mini 6
was able to fit with space to breathe. This bag would make an essential companion for long days on the convention floor or a trip out on a bike.
Ampere Sidekick design
The Ampere Sidekick is a sling bag measuring about 10 inches long by six inches deep. Fully loaded, it expands to about two inches thick.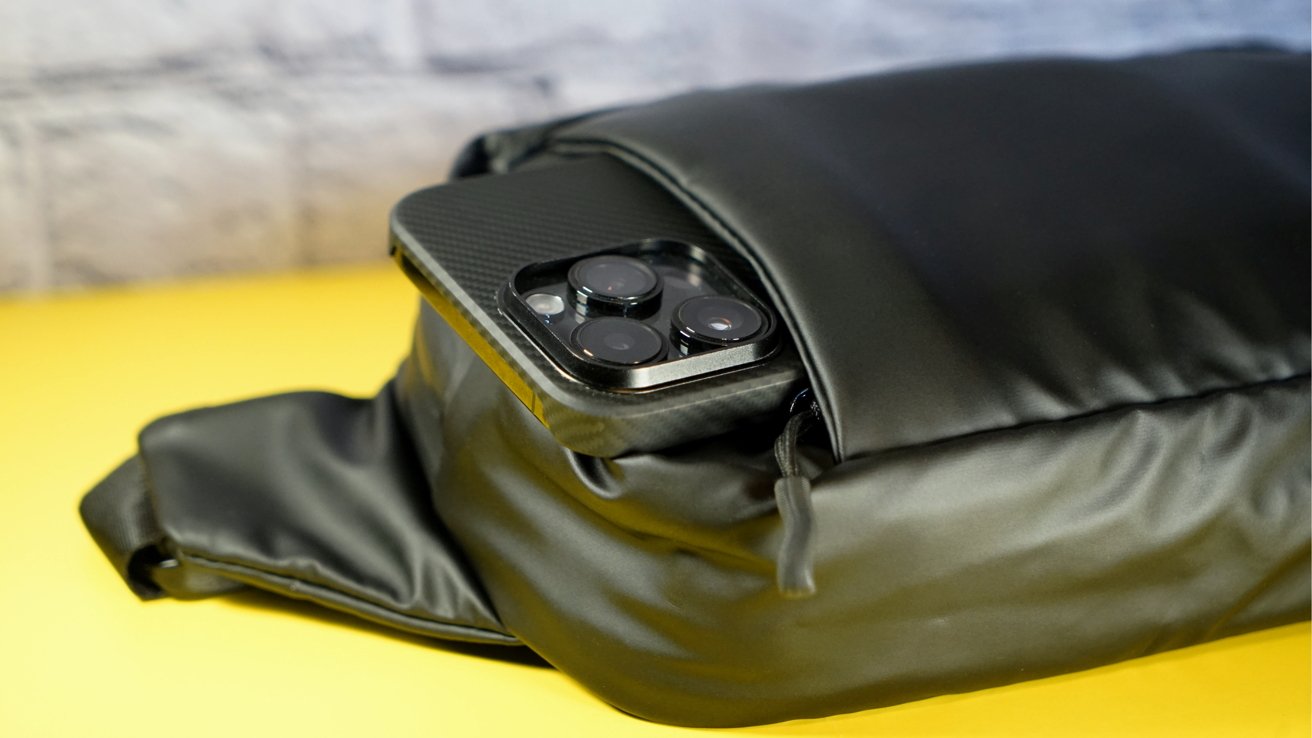 Fully loaded, the Sidekick can get kind of thick
This is very much a shoulder bag, despite its design leaning toward a fanny pack. Once a couple of items are added, the weight will drag it down easily, as the strap is meant to support, not act as a belt. Although Ampere says it can work as a fanny pack, your results may vary.
There are three compartments -- an external padded sunglasses slot, an external RFID safety pocket, and the main compartment. The main compartment has multiple mesh pockets, a zippered pocket, and a padded spot for an
iPhone
.
The bag's interior is a bright, highlighter yellow-green, which is meant to help find items even in poor lighting. The outside of the bag is made from a soft material you'd find on a nice rain jacket -- and it's waterproofed too.
The straps can be disconnected with a button press, and the front pocket has zippers on the top and bottom, so it can be accessed no matter how the bag is worn. The AirTag slot is hidden in one of the bag-side strap attachments.
Using the Ampere Sidekick
The Ampere Sidekick is one of those bags that can fit many different needs. It's just big enough to hold a Nintendo Switch or an iPad mini 6, but it works great even when used for little more than a change purse.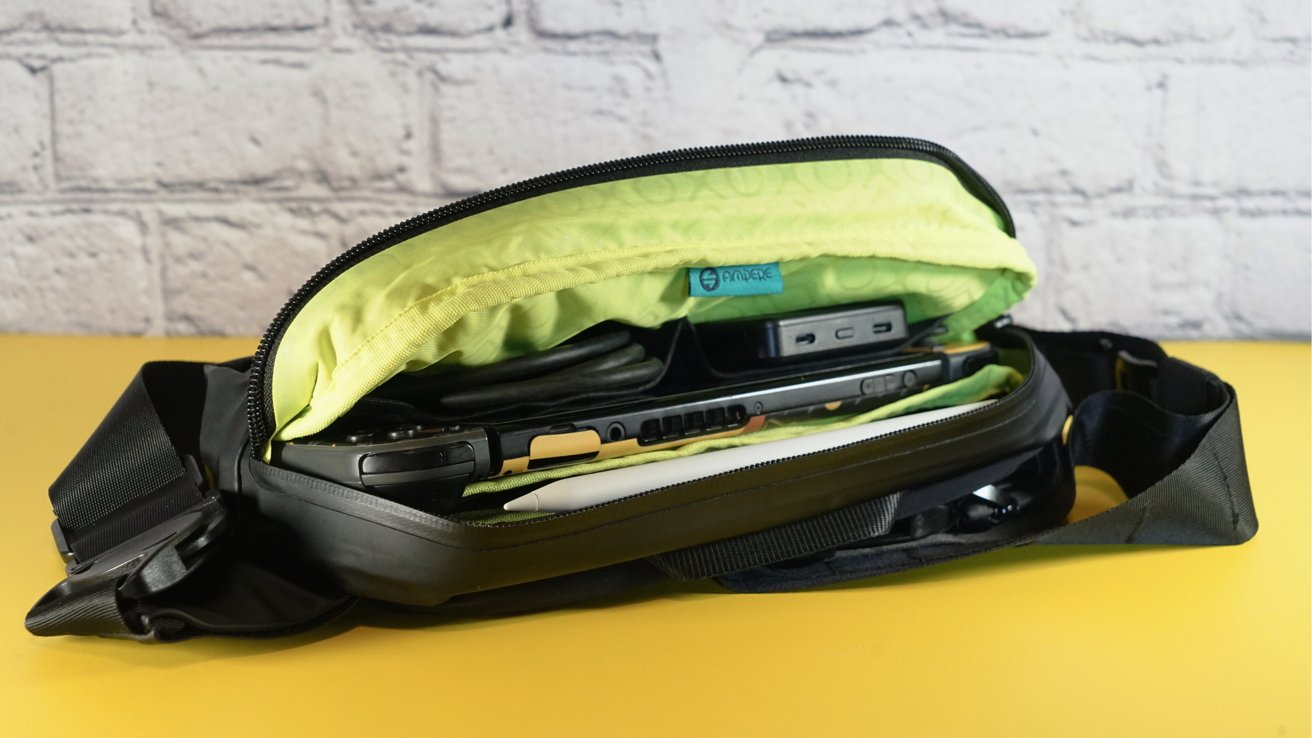 Bring an iPad mini, Nintendo Switch, and a battery pack with room to spare
The sunglasses compartment can also hold an iPhone with ease, even our
iPhone 14 Pro Max
. The interior fabric compartment can fit the iPad mini 6, but it takes a little stretching.
We tried packing the bag to its max capacity and managed to fit a surprising amount. An iPhone, iPad mini 6, Nintendo Switch, USB-C cable, and Ampere Jetpack
MagSafe
pack packed in snugly. All of this left the bag weighing only about 3 pounds.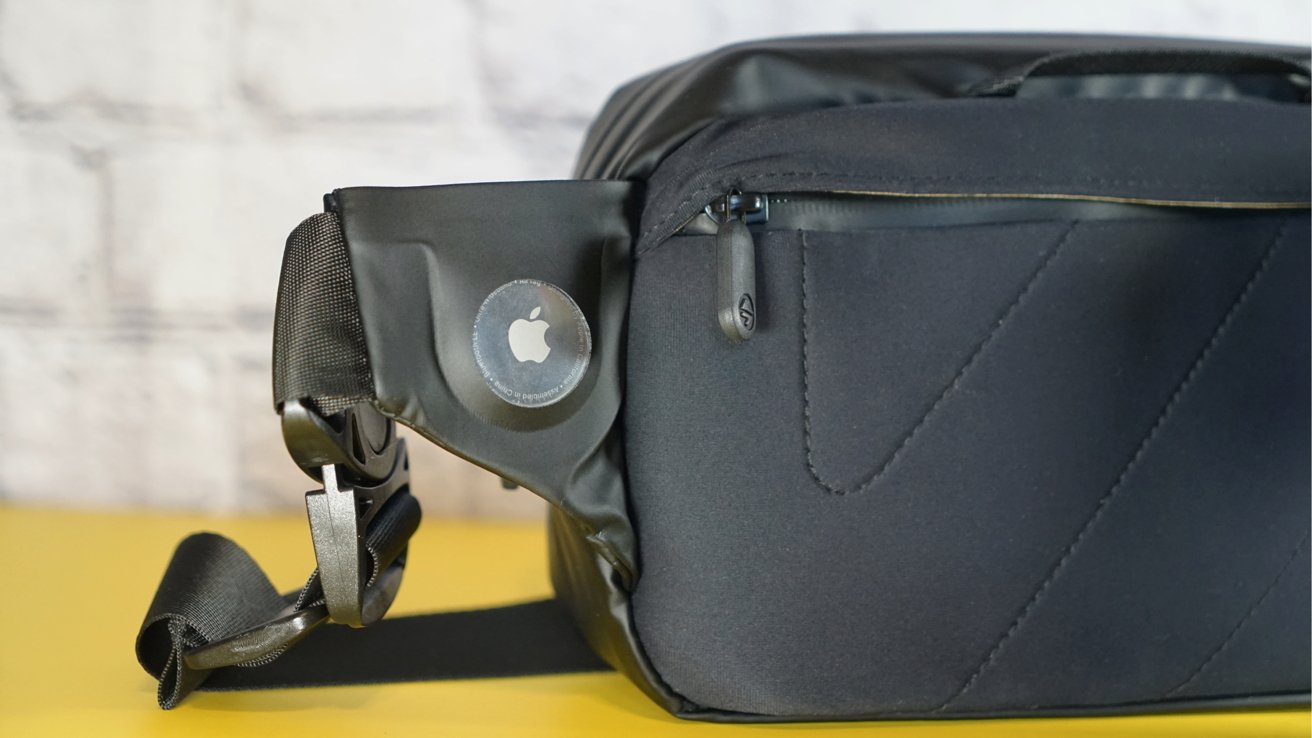 The AirTag sits in a small slot in the strap
The straps were easily attached or removed as needed, and the fit felt snug when appropriately tightened. The bag didn't become loose or bounce while riding our bike, nor did it feel too weighty or awkward.
Our only complaint about the Ampere Sidekick is its lack of internal cable pathways or management. Many modern bags offer ways to connect the iPhone compartment to a charger in the main compartment with a cable penetration.
The tech nerd fanny pack
The Sidekick sling bag isn't for everyone, but it does fit several use cases. We believe it functions great as a day bag for travel, commutes, or just general storage while going about business.
Be warned, wearing the Ampere Sidekick will definitely add to a "nerdy dad" ensemble. If that isn't what you're going for, then maybe it isn't for you.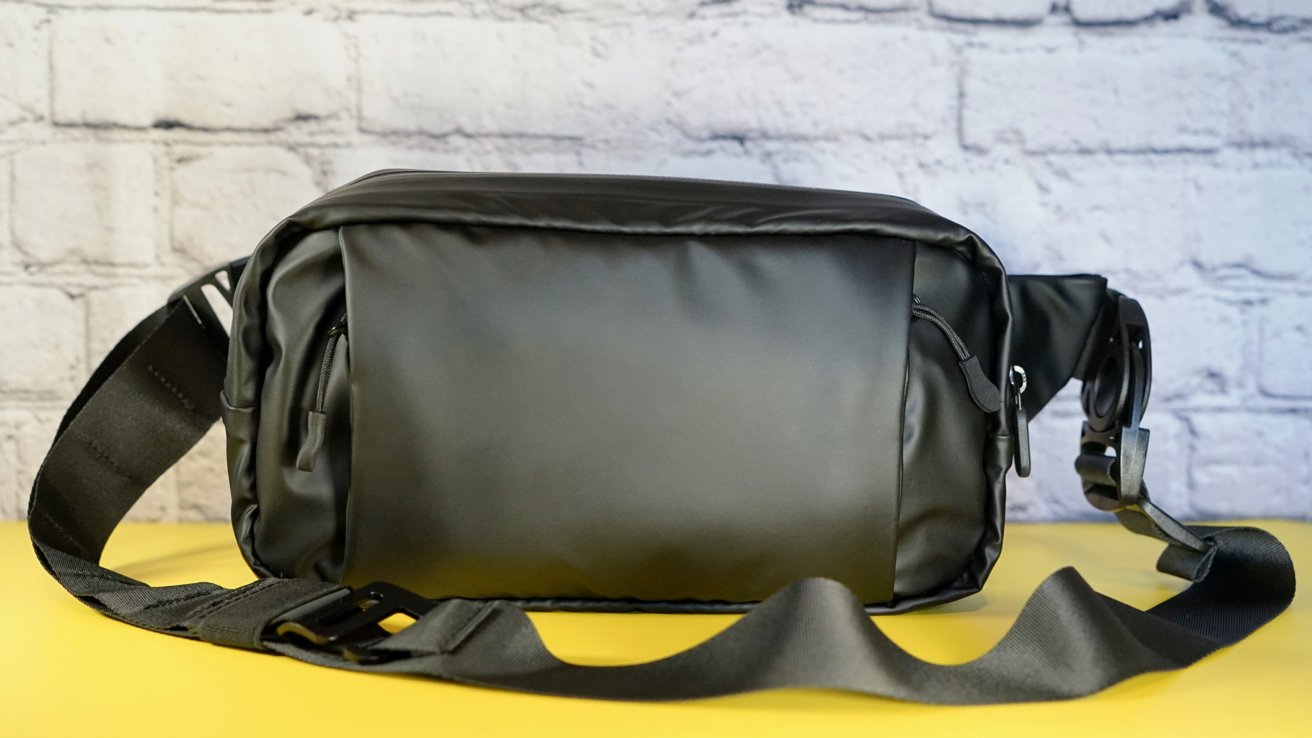 The Ampere Sidekick works great as a minimalist sling
Larger slings are useful for various reasons, but if you're looking for a bag to carry only the bare minimum essentials -- the Ampere Sidekick is a great choice. This is an especially great tech bag for Nintendo Switch users.
All of that, and it has an AirTag slot for some peace of mind.
The Ampere Sidekick is a well-built, small sling bag sold at an affordable price. We can easily recommend it to anyone looking for a minimalist sling.
Ampere Sidekick Pros


A Goldilocks bag that's not too big, not too small


Multiple compartments are useful for carrying several tech gadgets without adding bulk


Soft lining leaves confidence that devices won't be scratched or damaged


Easily detachable and adjustable strap


Ampere Sidekick Cons


May be a bit too minimalist for some


No internal wiring pathways for charging devices while being stored


Rating: 4 out of 5
We're a big fan of the Ampere Sidekick for its balance of size and utility. It is near perfect, but we'd love to see some cable pathways in a future model.
Most people would go for a larger bag, perhaps the
10L Nomatic Sling
, but the Ampere Sidekick fits a specific niche well.
Where to buy the Ampere Sidekick
Get the Ampere Sidekick
for $49
from the Ampere website.
Read on AppleInsider