Tim Cook hits Tokyo and tours more of Japan during PR trip
Apple CEO
Tim Cook
and SVP of marketing Greg Joswiak have been busy touring Japan with stops at game developer Konami, various developers, and a videographer.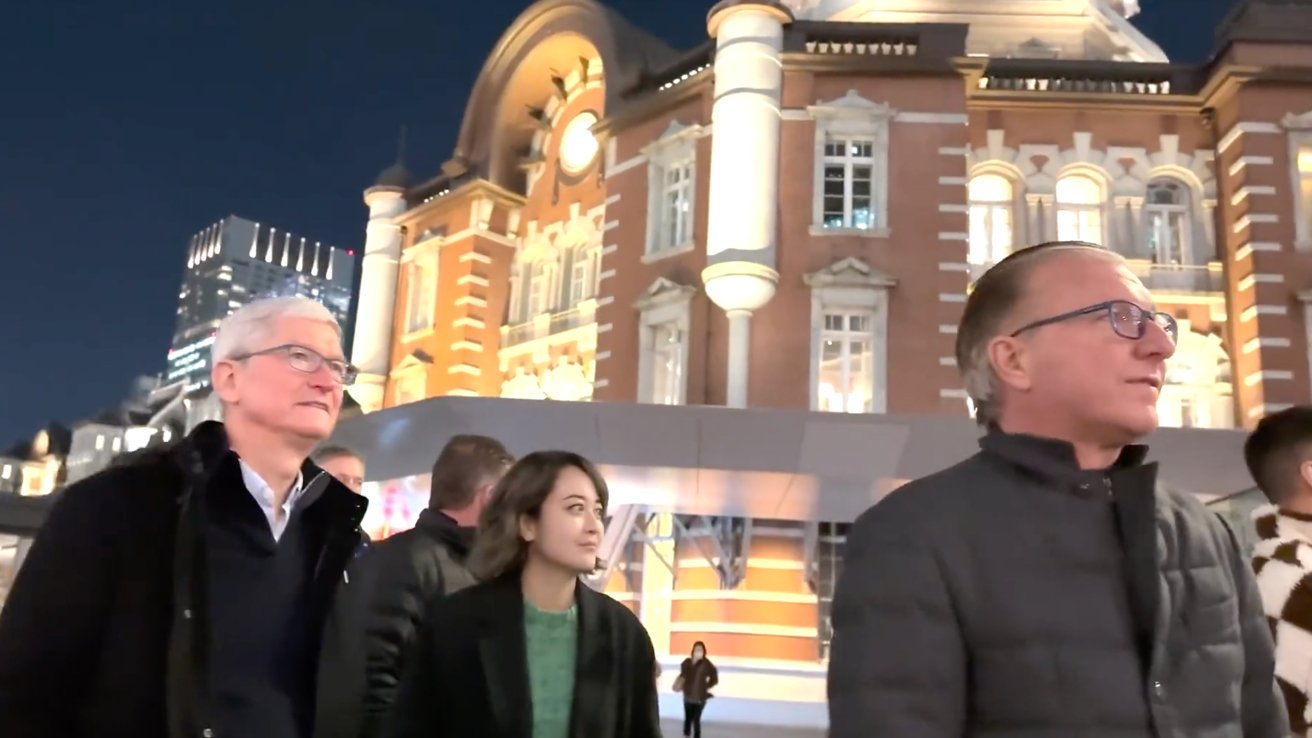 Image credit: Yusuke Okawa
Cook and Joz arrived in Japan on
Monday
to begin a week-long tour of various developer studios, manufacturer facilities, and government entities. These PR tours tend to highlight efforts Apple is promoting at the time, like manufacturing partnerships or social programs.
After
visiting Sony
on Tuesday, the Apple executives stopped by Konami, a video game developer responsible for some
Apple Arcade
titles like "Frogger." The tour continued with a classical music concert in Omotesando and a visit with developers in Yokohama.
Tim Cook even met with the Prime Minister of Japan, Fumio Kishida.
"It's incredible to be back in a country that's so near and dear to our hearts at Apple," Tim Cook said in a tweet. "Thank you,
@kishida230
(Fumio Kishida), for the warm reception. We're looking forward to continuing to grow and invest across Japan."
Joz has been busy too, who stopped by the musical group Wonk's studio. They showed Joz how they use a
MacBook Pro
and Logic Pro to create their music.
The latest update on the Apple executive tour of Japan lands them in Tokyo. Tim Cook and
Greg Joswiak
went on a photo walk with Yuka Ohishi, Yusuke Okawa, and Hisatoshi Matsumura where the video embedded above was created.
Read on AppleInsider