Apple Maps redesign expands to Belgium and four other countries
Apple has expanded its redesign of
Apple Maps
to five more countries, including Belgium, Liechtenstein, Luxembourg, the Netherlands, and Switzerland.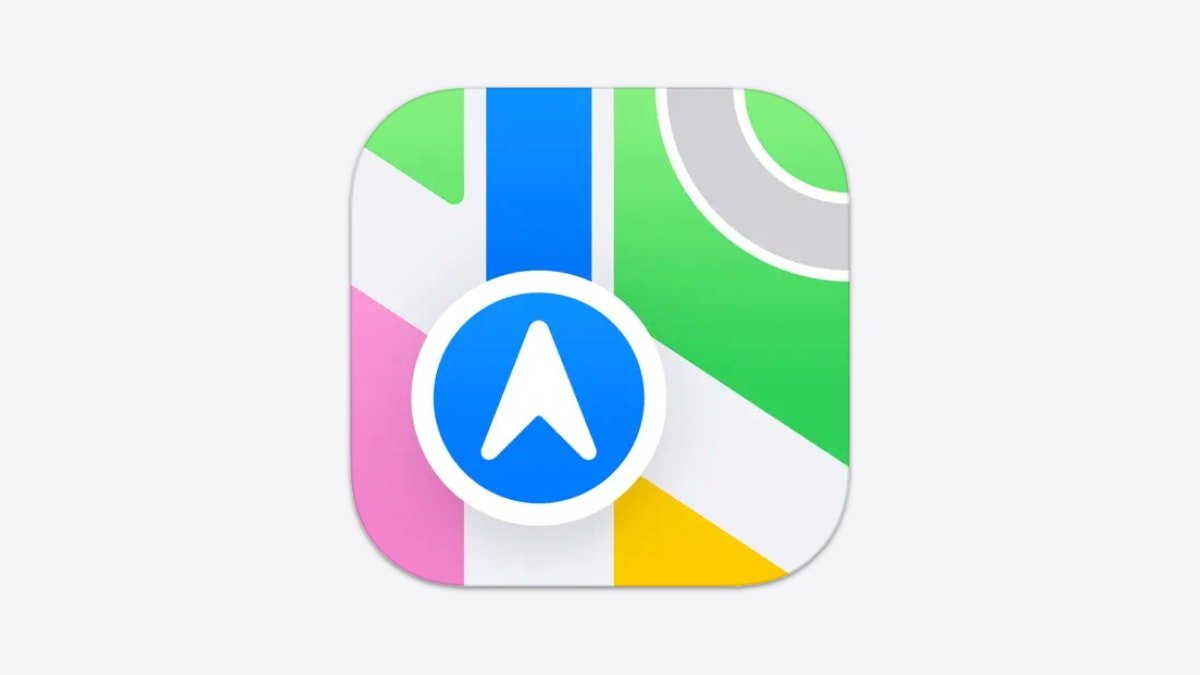 Apple Maps
Users can
expect to see
faster and more accurate navigation, and seeing buildings, parks, airports and shopping malls with more detail. It also displays popular locations, such as the Grand Ducal Palace, the NEMO Science Museum, and the castles of Bellinzona, in 3D.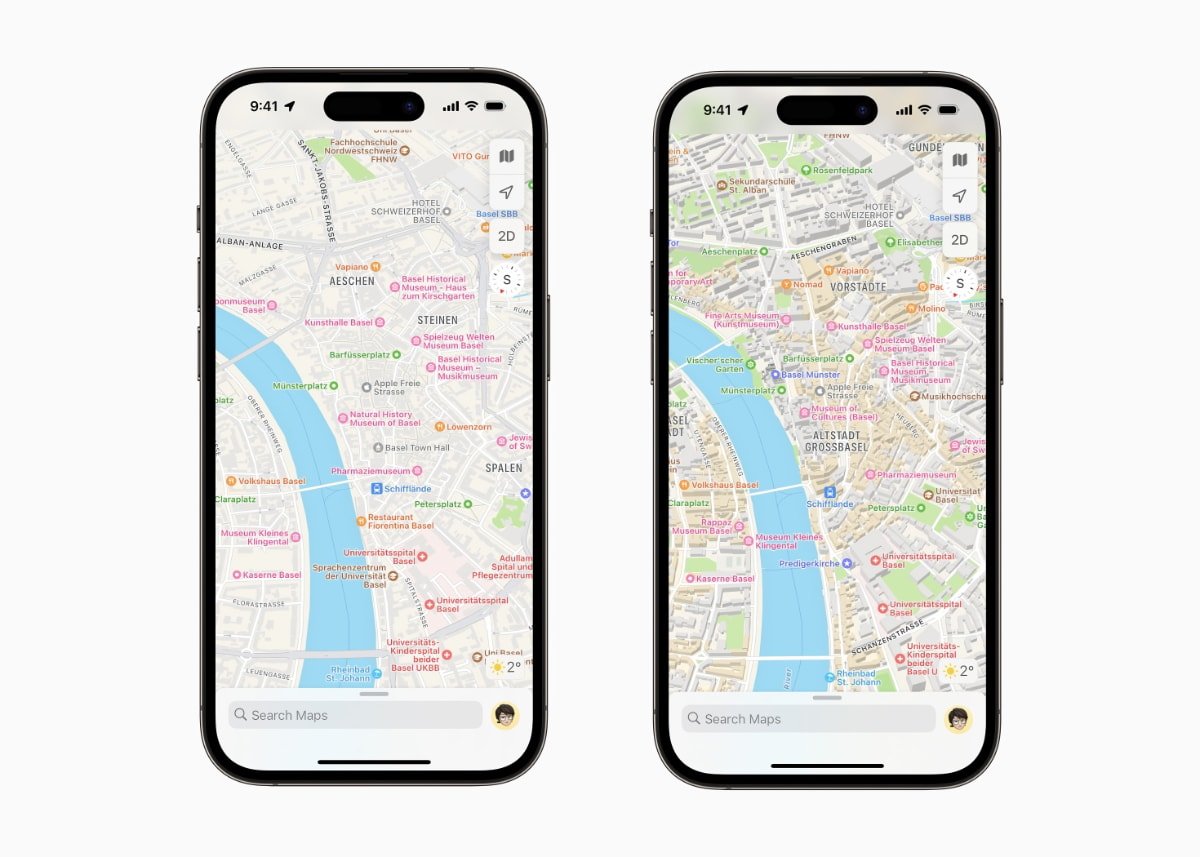 A before and after view of the detail within Apple Maps
A feature called "Siri Natural Language Guidance" also helps offer directions that sound more natural and are easier to follow. For example, "Turn left at the next traffic light."
Apple Maps guides drivers with lane instructions as they approach their designated exit or travel on an elevated road. Another feature -- Speed Camera -- warns drivers as they approach a speed or red-light camera and displays it on the map.
Users who have iOS 16 will see that Apple Maps can plan routes with up to 15 stops, and it's automatically synced between a Mac and iPhone.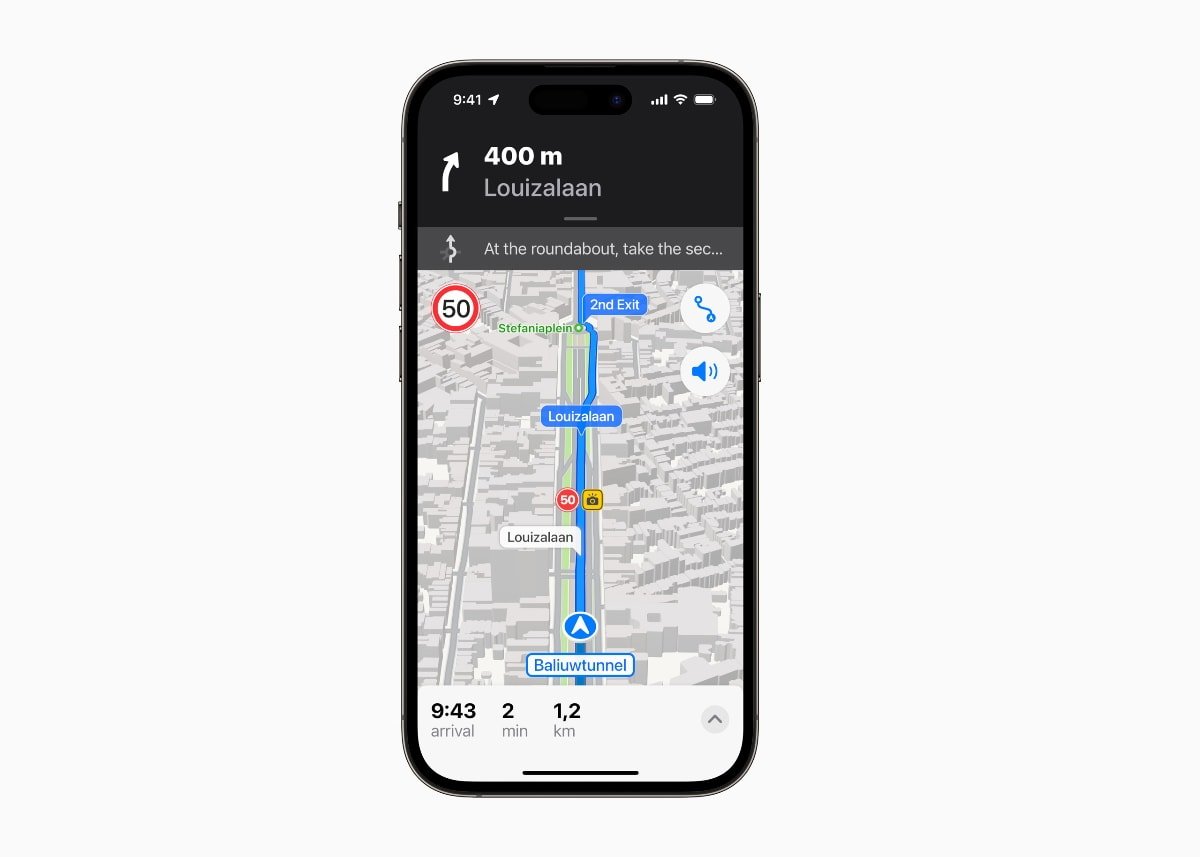 Siri Natural Language Guidance for helping drivers as they travel
Other features include a Favorites section for frequently-visited locations, Flyover to view certain metropolitan areas in 3D, and airport and mall Floor Plans so users can see which floor they are on, the locations of bathrooms, and which shops and restaurants are open.
Apple introduced the redesigned version of Apple Maps with iOS 12 and has gradually expanded it to various countries around the world after it completed the full US rollout
in 2020
.
Read on AppleInsider