Apple surging ahead in India tablet + PC market, with overall contraction
The PC market in India has taken a downwards turn after eight quarters of growth, but Apple is surging ahead on the strength of the iPad, while others plummet.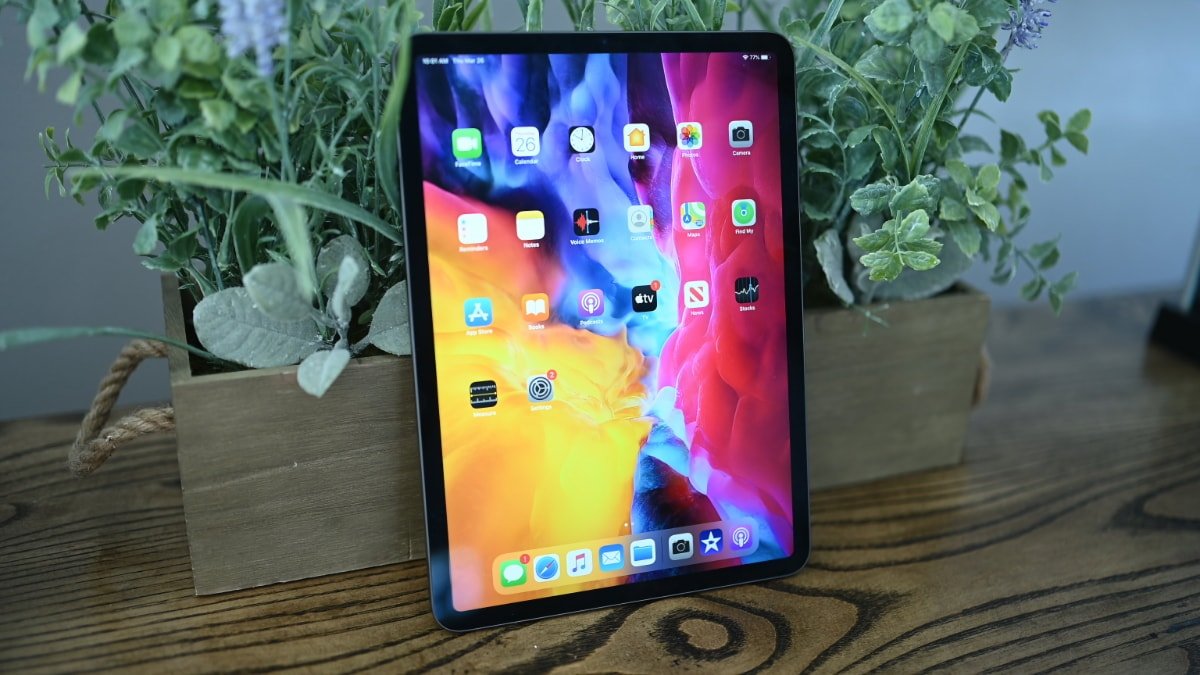 iPad holds firm in India
The Indian PC market, which includes desktops, notebooks, and tablets, fell 4% year-over-year to 5.1 million units in quarter three of 2022. Notebook shipments drove the overall decline, decreasing by 21%.
However, desktop and tablet shipments saw significant growth, up 36% to 766,000 units and 24% to 1.5 million units, respectively, during the quarter.
Out of the top five vendors, Apple placed fourth with 456,000 shipments, a market share of 9%, and an annual growth of 61.1%, the highest in the list. However, the company didn't appear at all in the chart for desktop and notebook shipments, suggesting that the
iPad
drove Apple's growth in India,
according to
Canalys.
The education sector performed well, though shifting business budgets due to ongoing economic downturns affected PC shipments. "The education sector was a bright spot for the Indian PC market," said Canalys Analyst Ashweej Aithal.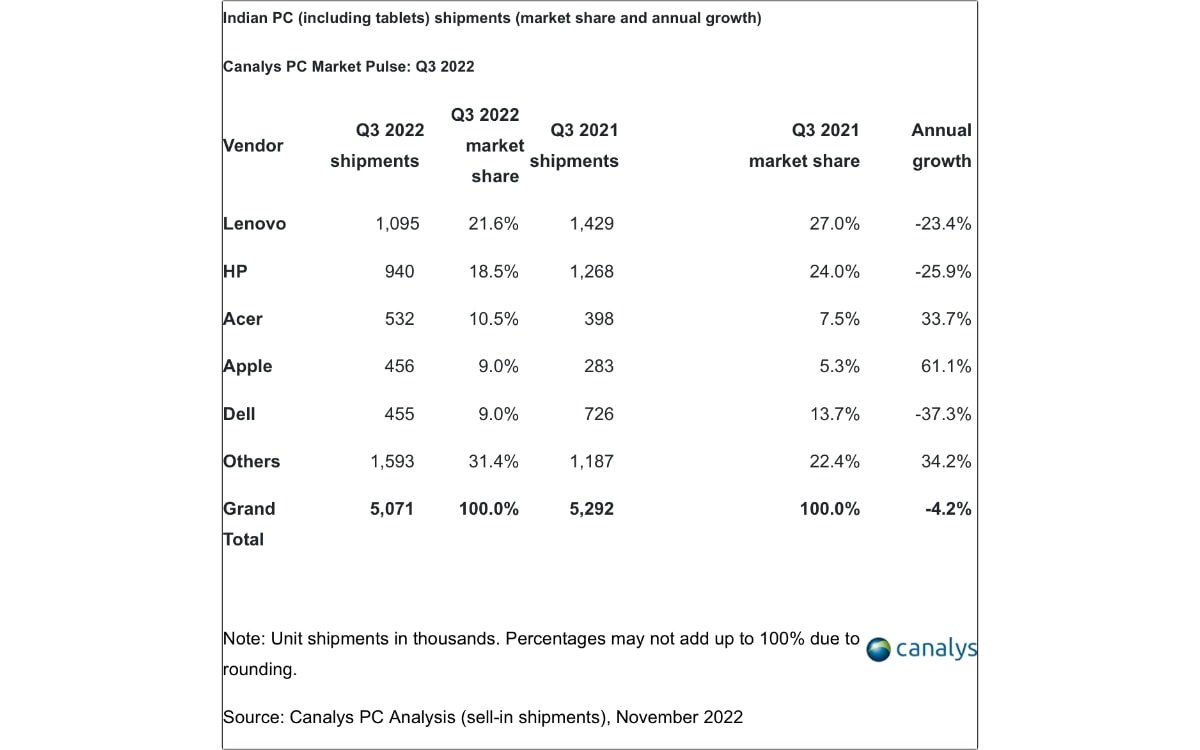 Numbers for the overall PC market in India. Source: Canalys
"Looking ahead, the segment is expected to bring continued strength, especially for tablets, which enjoy a favorable position in India's digital education expansion strategy. But with businesses' budgets for IT spending being reprioritized due to the uncertain economic climate, shipments to the commercial segment suffered, falling 11% compared with a year ago."
PC shipments for India
Lenovo won the top spot in the country during the quarter, shipping just over one million PCs with a market share of 21.6%, but declining 23.4% in growth. Besides the "Others" category comprising multiple companies, Lenovo was the only company shipping PCs in the millions.
In second place, HP had 940,000 shipments, an 18.5% market share, and a decline of 25.9% in growth. Acer had 532,000 shipments at a 10.5% market share and grew 33.7%.
Apple, in fourth place, was responsible for 456,000 PC shipments in India, at 9.0% market share but topped growth at 61.1%. Dell matched Apple at 9% market share in fifth place, contributing 455,000 shipments and declining 37.3%.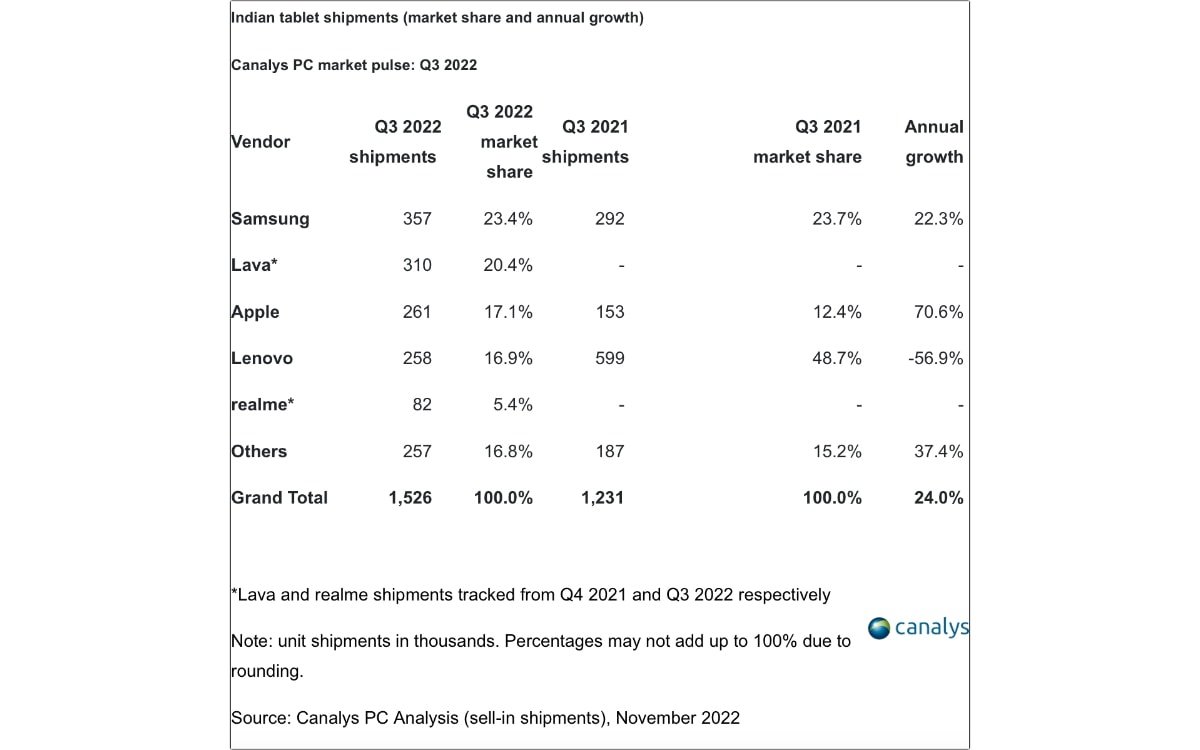 Breaking out the tablet segment. Source: Canalys
Apple appeared again when Canalys broke out the numbers for tablet shipments in India, coming in third place with 261,000 units, a 17.1% market share, and a strong 70.6% growth.
In
early December
, the iPad was responsible for PC shipments as well. There, desktop shipments declined by 31%, and notebook shipments fell by 3%, but Apple topped the list at just under two million shipments, growing 6.5%.
Read on AppleInsider