iPad mini 6 review: One year later, still a great reader and streamer
After over a year with the
iPad mini 6
, we're still glad Apple breathed new life into it with an iPad Pro-like design.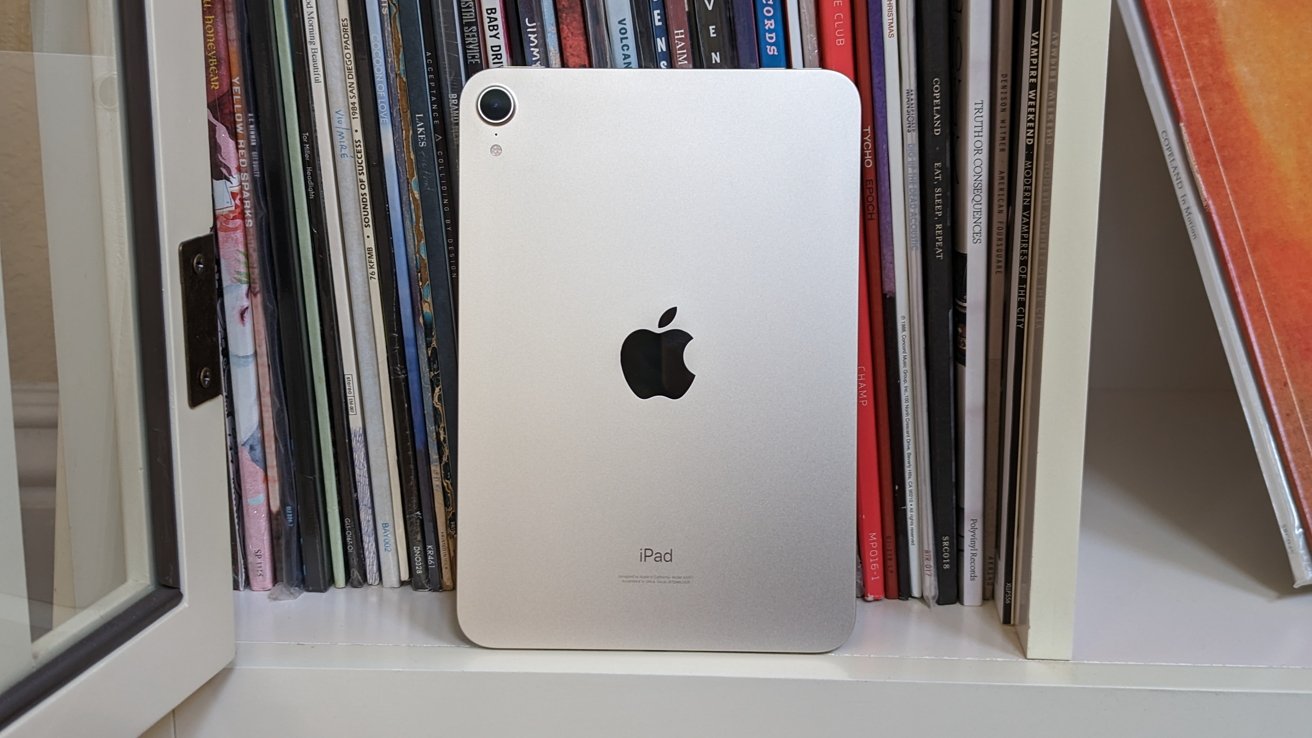 iPad mini 6
The
iPad mini
had a troubled upbringing, rarely able to find its footing between the largest screen of an iPhone, like the iPhone 6 Plus, and the lowest-priced iPad.
It has always had its fans -- but hardly a vast audience throughout the years. This was partly because the iPad mini would often go long stretches without updates, making it hard for enthusiasts to choose a sometimes wierdly-placed product, living in limbo between generations.
Thankfully, in September 2021, the iPad mini 6
was released
and entered its modern era. After a year, it's been exactly the product it's always meant to be: a versatile media consumption device that can handle a dash of productivity if needed.
Daily use
The reason we were so excited to get our hands on the new iPad mini when it was first released was because it looked like it would be an excellent e-reader, TV, and notepad -- all in one.
Largely those assumptions have been born out over the last year plus a bit. We use it regularly as an e-book reader and to browse
Apple News
while sipping our morning coffee.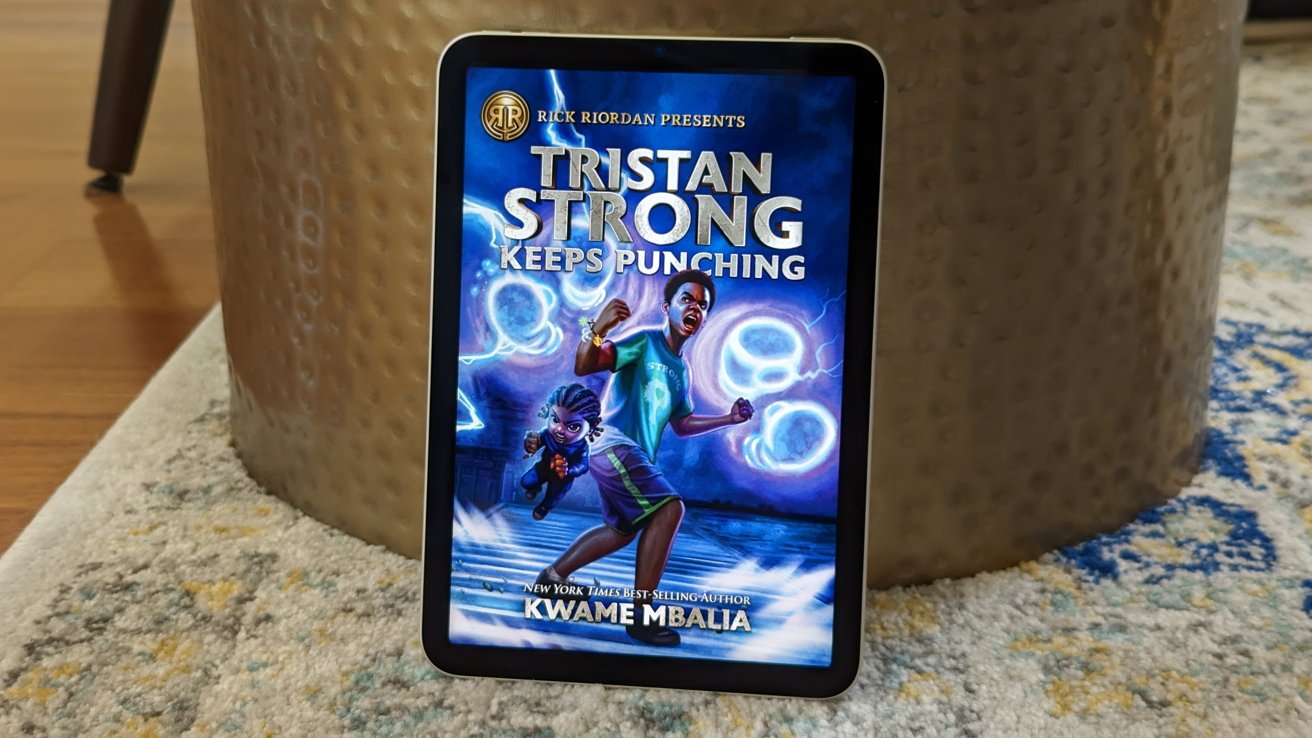 Kindle book on iPad mini
With support for the
Apple Pencil
2, the compact iPad mini 6 looked like a perfect digital notepad. That never quite panned out here for us, but it's fully capable for the people who are handwriting notes and need that functionality.
Our primary use of the iPad mini 6, however, has been as a compact screen for streaming content. And because of this, the tiny tablet really did come along at a perfect time.
Stage Manager is making larger iPads more powerful and laptop-like while the
M2 MacBook Air
is making desktop computing thinner and lighter than ever.
We've been finding it hard to justify carrying around both an 11-inch or larger iPad and
MacBook Air
when they now overlap in performance and functionality more than ever before.
We often find it much more convenient to carry the iPad mini 6 and either a laptop or a larger iPad.
In this context, the iPad mini 6 is an unapologetic media consumption device. It works perfectly on an airplane tray table, being held in bed, or propped up on a desk. It's a perfect second screen for single tasks.
The iPad mini can be used for productivity and work in a pinch, sure, but it excels at streaming Netflix or playing casual
Apple Arcade
games. It fits in most bags and even large pockets, making it easy to carry everywhere.
The iPad mini 6 is still a good buy
Don't worry if you're late to the mini party, coming in fresh to the smallest iPad. This model is absolutely (still) worth buying.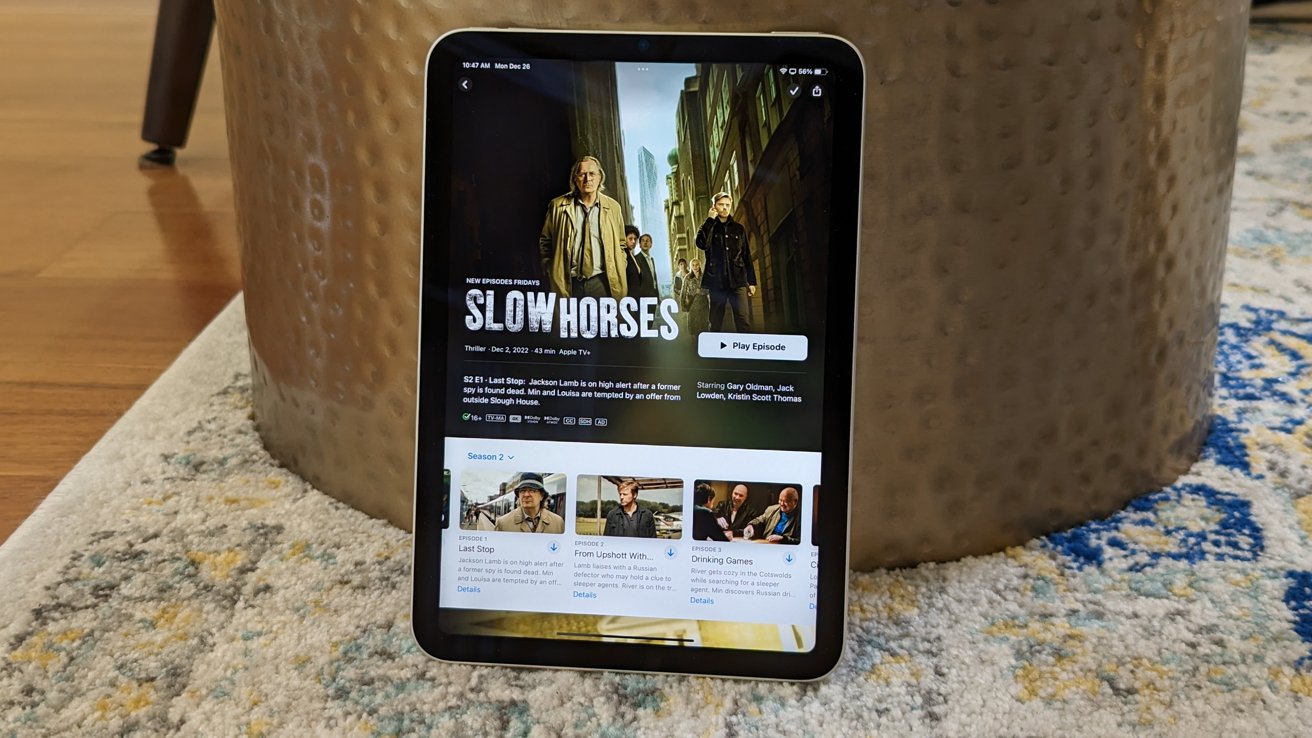 Slow Horses on iPad mini
The iPad mini 6 has an A15 Bionic chip inside, which should keep it relevant for several more years. (The 2022
10.9-inch iPad
uses an A14 Bionic chip, for what it's worth.)
Our biggest gripe with the device is probably the screen. It has been the source of the most contention since the product was released.
If you look closely, there are times you might notice a wobbly, jelly-like effect while scrolling a webpage or other information. It's unfortunate, of course, but we don't think it's
defective
.
We think the screen tech is currently good enough. The specs are reasonable on paper.
2,266 x 1,488 resolution (326 pixels per inch)


Wide color display (P3)


Fully laminated display


True Tone display


Fingerprint-resistant oleophobic coating


Antireflective coating
It could be better though, which is why it's our biggest wishlist item.
iPad mini 7 wishlist
The most obvious way the product could improve next time around is to include a better screen. We would love OLED or Mini LED to make it an even better video-watching device, but we would also settle for ProMotion and a little higher brightness level beyond the current 500 nits.
A higher refresh rate could help with any noticeable jelly scrolling issues, but it would also simply make all interactions with the Apple tablet more fluid and smooth.
The addition of
Face ID
would be wonderful, just like it would be on other non-Pro iPads. And although it's probably less of a concern on this device, a landscape-front-facing camera would be a nice touch.
We doubt we'll see
waterproofing
or even a mini
Magic Keyboard
, but throw those items in as things we would like to see.
Most likely, what we'll get in the next version is a
processor bump
and new color choices. The current iPad mini 6 is really good.
iPad mini Pros
Compact and easy to travel with


Pencil 2 support


USB-C port for charging and accessories
iPad mini Cons
Occasional visible scrolling effect


Default font and scaling can feel pretty small to some people
Rating: 4 out of 5
As capable as it was a year ago, the iPad mini 6 is still the Apple
tablet to get
if you want to read or watch content on the go.
Where to buy the iPad mini 6
Apple's iPad mini 6 is regularly on sale, sometimes dipping to as low as $399. To compare prices and view the latest offers, head over to our
iPad mini 6 Price Guide
. Or jump to
iPad deals
on the sixth-generation iPad mini at these Apple resellers:
Read on AppleInsider