Apple looks to Luxshare for iPhone 15 Pro Max assembly
Posted:
in iPhone
edited December 2022
Apple has reportedly chosen Luxshare as an additional manufacturer for the
iPhone 15
Pro Max, easing its reliance on Foxconn.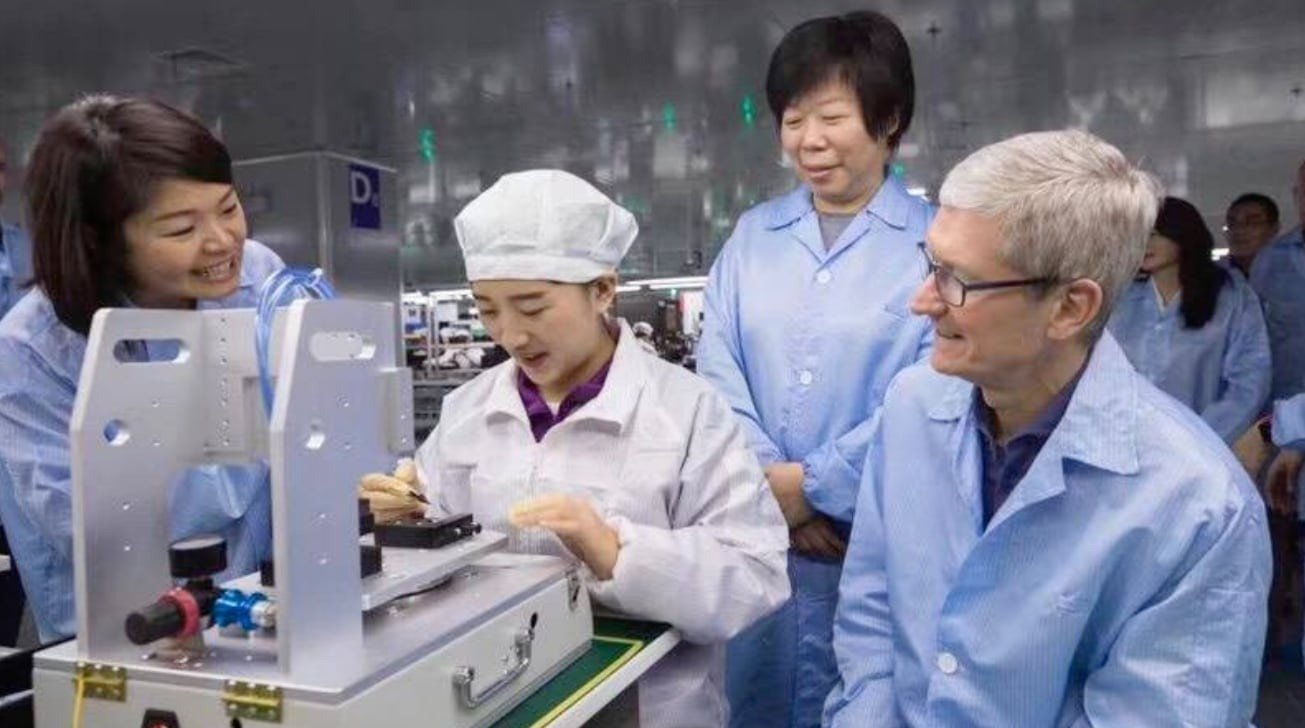 Apple CEO Tim Cook at a Luxshare plant
Foxconn has long served as the major manufacturer to assemble iPhone Pro models, but recent troubles at its Zhengzhou facility
has slowed
iPhone 14 Pro
production. Wednesday's
report from
Trendforce
estimates that iPhone 14 shipments have fallen to 78.1 million units in 2022 due to the impact of COVID-19 at Foxconn's major iPhone factory.
To keep up iPhone production, it will be good for Apple to partner with more suppliers. For example, Luxshare already assembles AirPods for Apple, and
won a contract
in 2021 to build a portion of
iPhone 13
models.
Luxshare
has built
a "mega-plant" in China for iPhone assembly. It has also leased and renovated a nearby plant previously owned by iPad assembler Compal.
Apple has been gradually moving production of its devices outside of China, and this move won't aid in that immediately.. The company reportedly plans
to move
some MacBook Pro production to Vietnam in 2023, after
having shifted
a portion of iPad manufacturing to the country in 2021.
India is also producing iPhones for Apple,
starting with
the iPhone 11 in 2020
and the
iPhone 12 in 2021,
followed by
the iPhone 13 and iPhone 14
in 2022
.
AppleInsider
will be covering the 2023 Consumer Electronics Show in person on January 2 through January 8 where we're expecting Wi-Fi 6e devices, HomeKit, Apple accessories, 8K monitors and more. Keep up with our coverage by downloading the
AppleInsider app
, and
follow us on YouTube
, Twitter
@appleinsider
and
Facebook
for live, late-breaking coverage. You can also check out our official
Instagram
account for exclusive photos throughout the event.
Read on AppleInsider