Nanoleaf rolls out new Matter home automation products at CES 2023
During the 2023 Consumer Electronics Show, Nanoleaf debuted several new Matter-compatible products that includes a screen mirroring camera, modular skylight fixture, and more.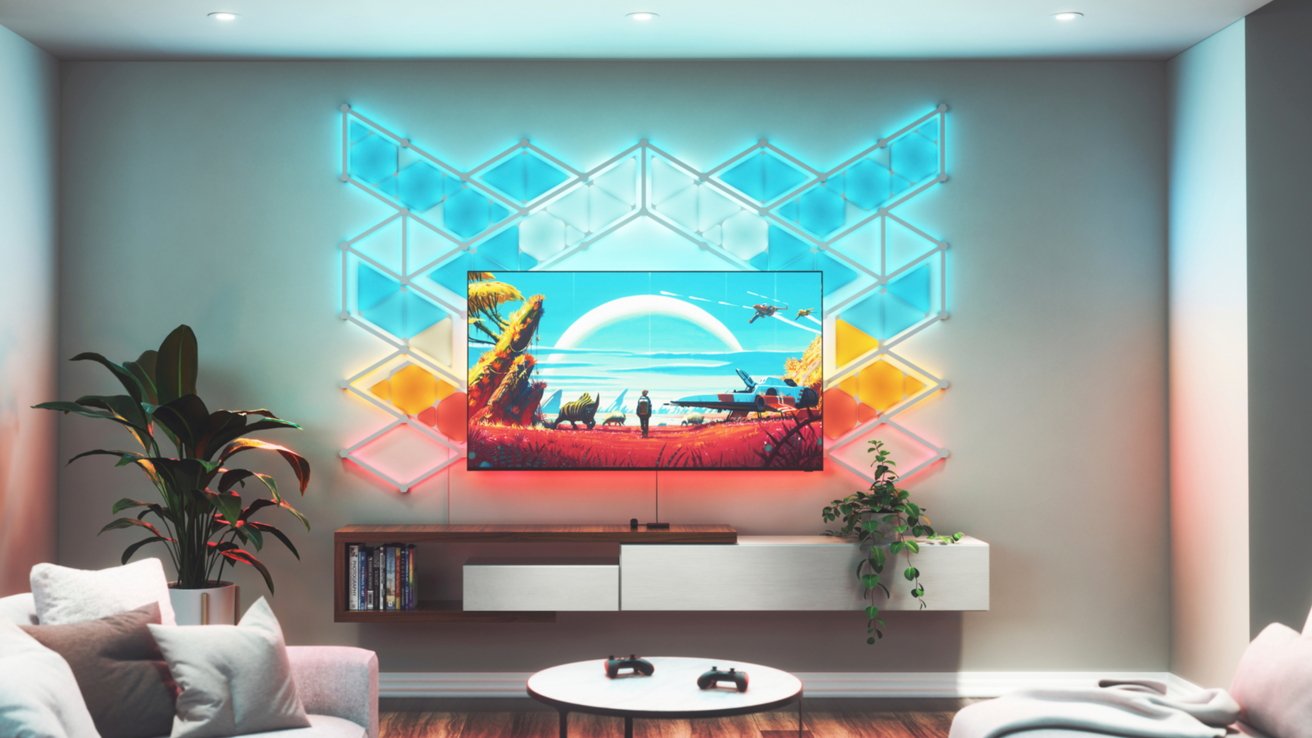 Nanoleaf TV syncing
Matter is once more the central theme for smart home products here at CES 2023. All of Nanoleaf's
new gear
works with Matter, as well as Apple Home.
Nanoleaf 4D TV
With the new Nanoleaf 4D TV Smarter Kit, you can use the included Screen Mirror Camera and a companion light strip to sync your television content to your smart lights.
The Matter-compatible light strip has a 5M length with 50 addressable zones and is attached via snap-on brackets. The camera will mount either on top or below your TV to monitor its content.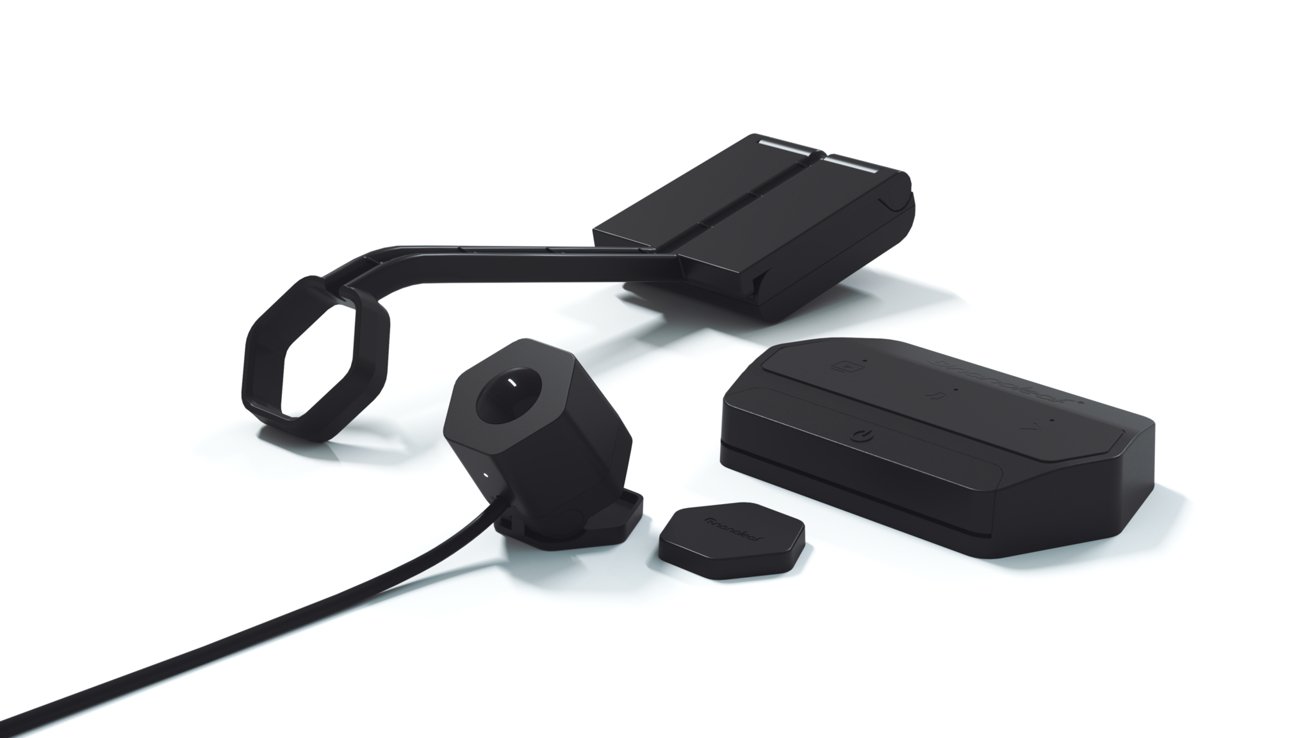 Nanoleaf 4D screen mirroring camera
Using Nanoleaf's Sync+ technology, you can sync your TV content to the light strip as well as any other Nanoleaf smart lights in the room. Sync+ enables other dynamic scenes across your TV and room such as mimicking the Aurora Borealis or a vivid sunrise.
The new Nanoleaf 4D TV Smarter Kit is launching Q2 2022 in two sizes to fit 55"-65" TV sets and 70"-80" sets.
Sense+
After being previewed at CES in years past, Nanoleaf is ready to share more details on its Sense+ controls and smart assistant.
Sense+ encompasses a hardwired light switch, a wireless light switch, and a bridge. They are Matter-enabled and communicate via Thread. All three have built-in motion and light sensors.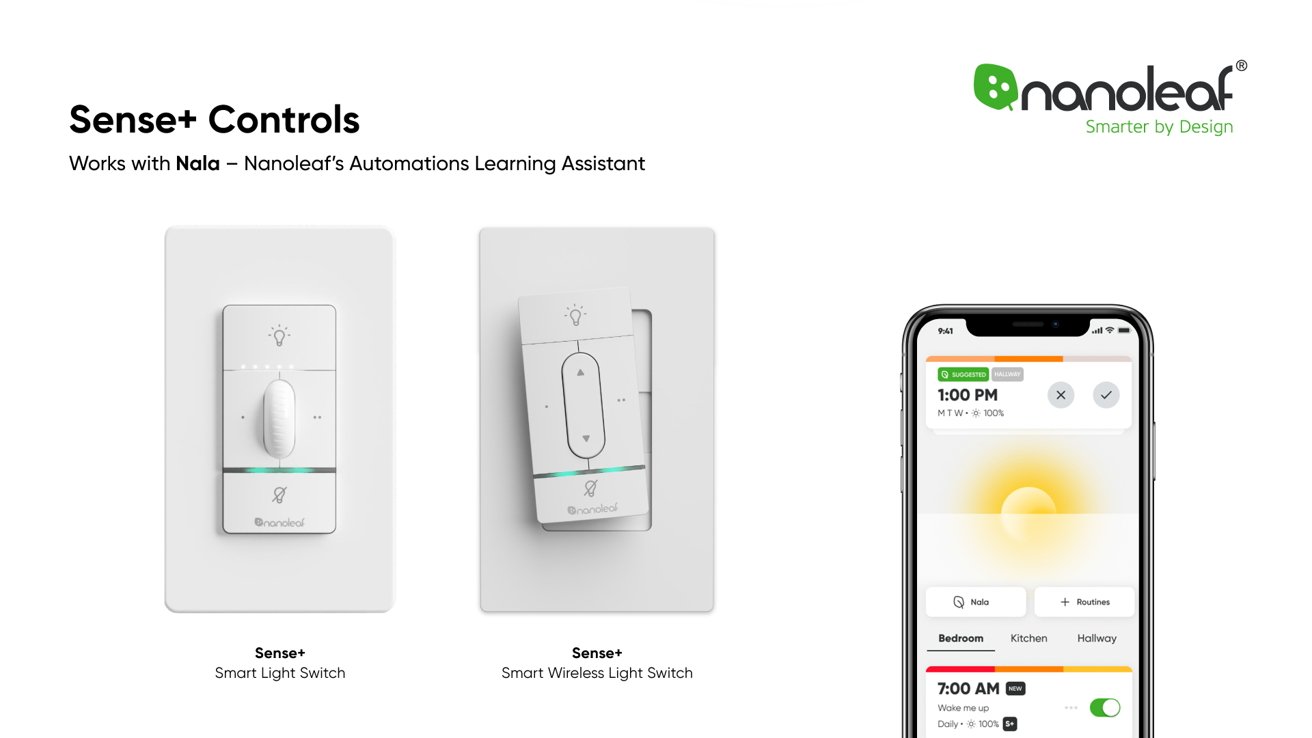 Nanoleaf Sense+ controls
The new Nanoleaf Automated Learning Assistant -- or Nala -- will learn your preferences from daily use and routines you run. It will use what it learns to help automate your home with predictive actions.
Nala can predict your light colors, brightness, on/off status, and scenes. The Nala Learning Bridge is able to double as a Thread border router and a color-changing night light.
Nanoleaf's existing Thread border routers will also be upgradable to act as a Nala bridge in the future.
After winning the 2023 CES Innovation Award, the new Sense+ switches will launch in Q3.
Smart skylight
Another fixture for Nanoleaf this year will be its modular skylight. The Nanoleaf Skylight consists of square panels that can be rearranged to create various ceiling-mounted shapes.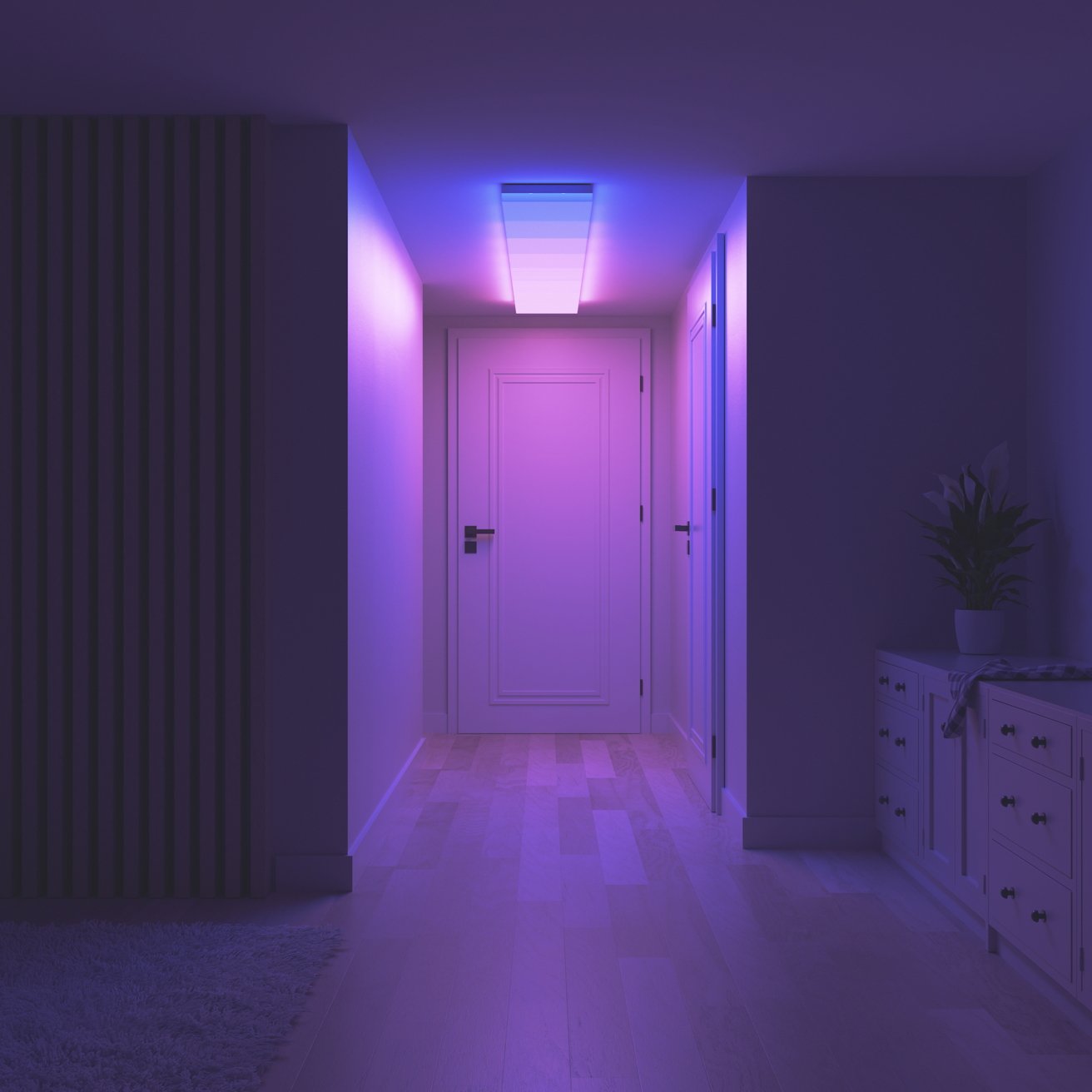 Nanoleaf Skylight
They too work via Matter, though this time over Wi-Fi. They support 16 million colors including various shades of white. They include Nanoleaf's other smart features like scenes, screen mirror, music visualizer, and can act as a Thread border router.
Nanoleaf Skylight is launching Q3 2023 in the US.
New Essentials line
Announced in late 2022 alongside the release of Matter, Nanoleaf is preparing to launch its updated Essentials line in Q1.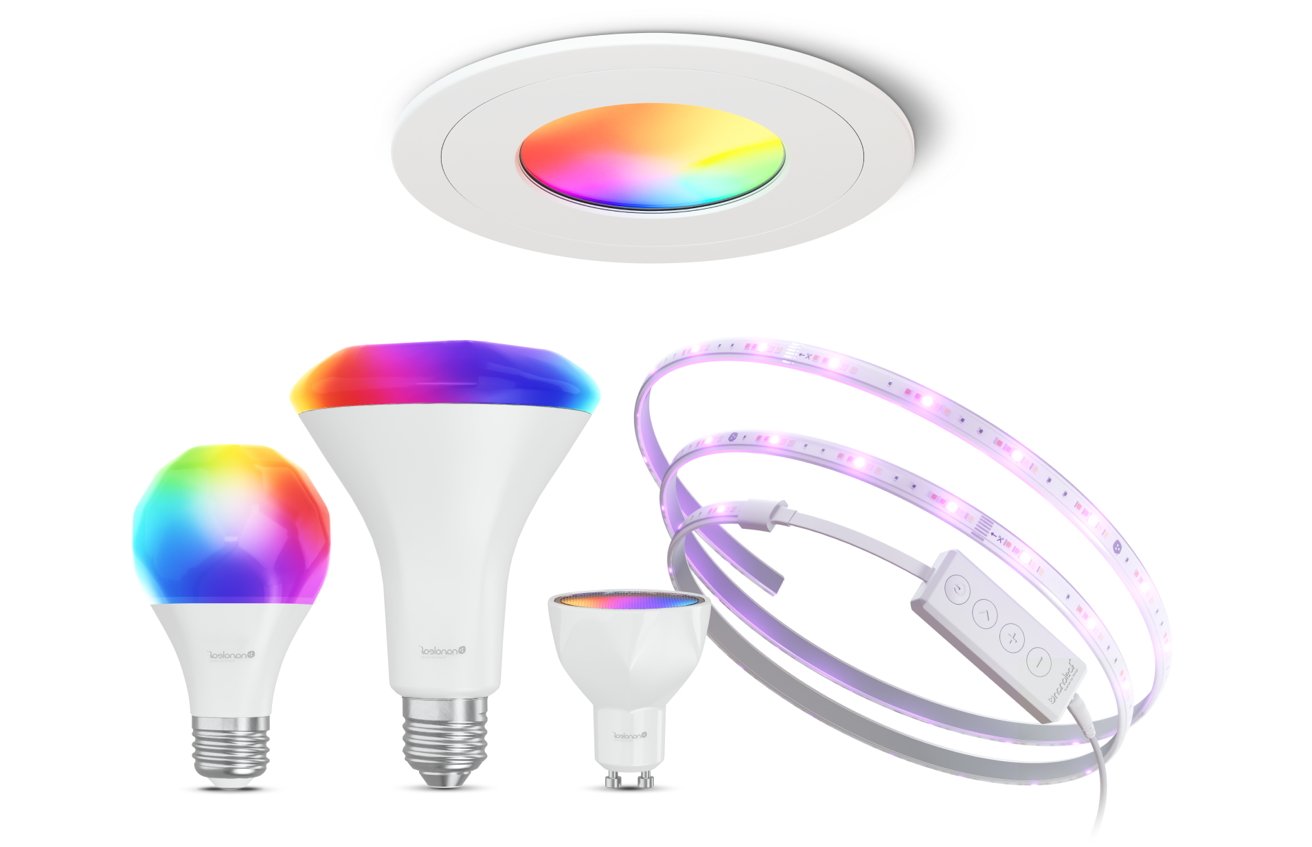 The original Essentials line -- a standard light bulb and light strip -- worked exclusively with Apple Home and operated over Thread. The new line will include A19, BR30, GU10, and Recessed Downlight bulbs plus a light strip.
These will not include a separate Apple Home certification so while they work with Matter, they will lack features such as Apple's Adaptive Lighting feature that the original Essentials line did.
Shapes, Elements, Canvas, and Lines products will also be getting upgrades later this year to support Matter.
AppleInsider
will be covering the 2023 Consumer Electronics Show in person on January 2 through January 8 where we're expecting Wi-Fi 6e devices, HomeKit, Apple accessories, 8K monitors and more. Keep up with our coverage by downloading the
AppleInsider app
, and
follow us on YouTube
, Twitter
@appleinsider
and
Facebook
for live, late-breaking coverage. You can also check out our official
Instagram
account for exclusive photos throughout the event.
Read on AppleInsider