BOE regains Apple's trust, could supply more iPhone 15 screens than Samsung
Posted:
in iPhone
edited January 11
Analyst Ming-Chi Kuo claims that after losing millions of orders for the iPhone 14 screen, it's now on track to produce 70% of
iPhone 15
and iPhone 15 Plus displays.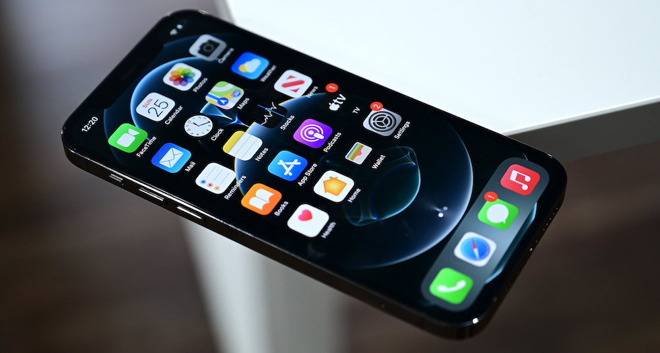 According to
Ming-Chi Kuo
's tweets and fuller Medium report (linked in the Twitter thread), BOE has "secured most 2H23 new iPhone 15 and 15 Plus display orders."
"If development and production proceed smoothly over the next few months," writes Kuo in his fuller report, "BOE will become the largest display supplier for the iPhone 15 and 15 Plus, with a market share of around 70% (compared to Samsung's 30%)."
Kuo expects BOE's shipments to grow significantly Year Over Year, but notes that it is starting from a low base.
"For the 2H22 iPhone 14 series, BOE only obtained orders for the 6.1-inch iPhone 14 display and had the lowest market share," he writes. "BOE's market share of iPhone display shipments was only around 12-15% in 2022."
"Therefore, even if iPhone shipments are negatively affected by the economic recession in 2023, BOE could still easily achieve a high YoY growth of 70-100%," says Kuo, "due to the low base of iPhone display shipments in 2022, outperforming most Apple suppliers."
Chinese display firm BOE has previously had a stormy relationship with Apple, and a tricky time with production. In early 2022, BOE is believed to have hit
manufacturing problems
with
iPhone
OLED Panels, with the global chip shortage reducing its production capacity.
Then in May 2022, the company was allegedly caught making an
unauthorized change
to the design of the
iPhone 13
displays it was manufacturing. It's claimed that the company changed the circuit width of the thin film transistors (TFT) without discussing it with Apple.
Sources claim that BOE was required to send senior staff to Apple headquarters to present a case for the design change. At the time, it was said that BOE asked Apple to approve its production of iPhone 14 OLED panels, but did not receive a clear response.
Nonetheless, by
July 2022
, it was reported that BOE had been given an order for five million iPhone 14 displays. At that time, it was estimated that Apple was buying 25 million screen panels from LG, and 60 million from Samsung.
Read on AppleInsider