Sync your Hue lights with your Samsung TV natively for $130
At the annual Las Vegas CES, Hue smart bulb manufacturer Signify announced a new paid app for Samsung smart TVs as well as new floodlight bulbs.
Hue Sync app for Samsung TVs
The upcoming Philips Hue TV Sync app will be available January 5 from the Samsung TV App Store. It will offer a native way to sync your Hue lights without the need for the external Hue Sync Box.
With the new app, anything displayed on your Samsung TV including games, movies, and TV shows from connected devices or native streaming apps can be mirrored by your smart lighting.
"This is an incredible milestone in Philips Hue's home entertainment journey and our ever-evolving partnership with Samsung," said Jasper Vervoort, Business Leader Philips Hue at Signify. "We are proud to offer more immersive and personalized experiences with our new Philips Hue Sync TV app and look forward to bringing this new way to enable surround lighting to living rooms across the world."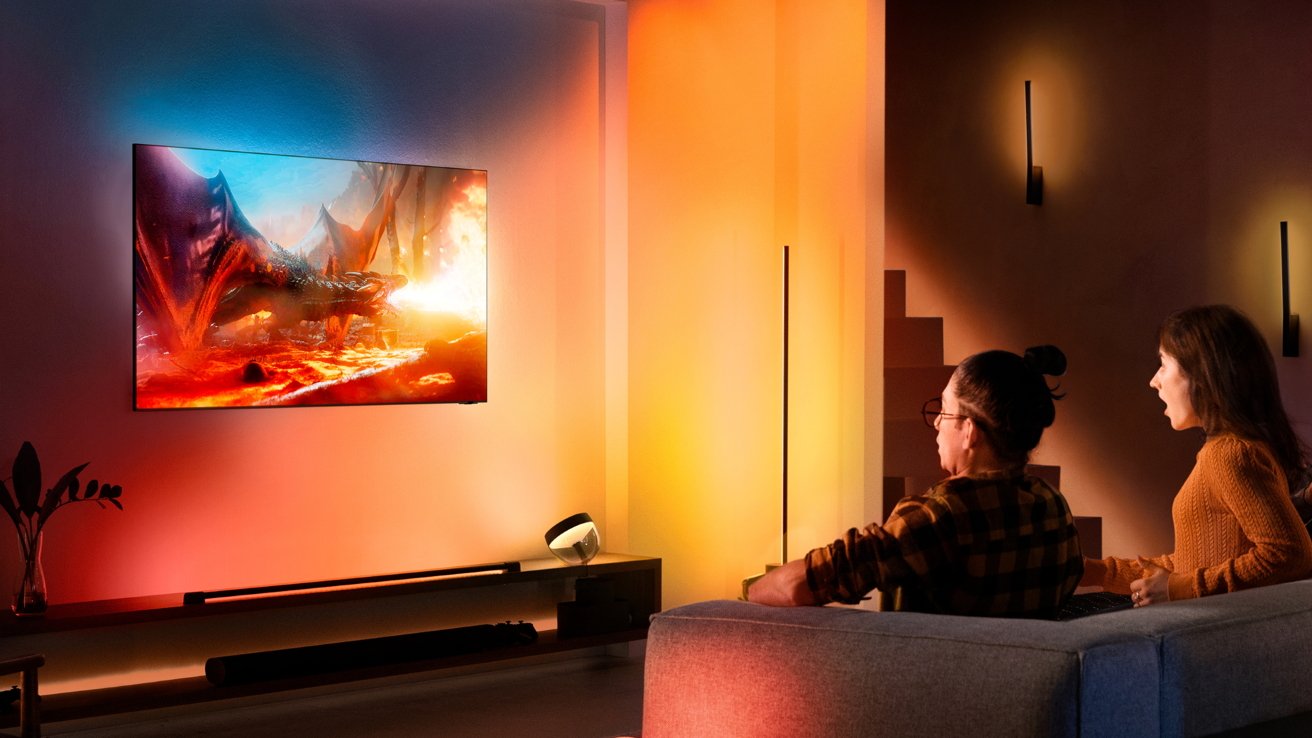 Syncing your Hue lights natively with a Samsung TV
Signify has a dedicated gradient light strip designed for the TV though the company's Playbars and every other light can also sync with your TV too.
The new app will run $129.99 which is significantly cheaper than the
$249.99
Philips Hue Sync Box. It will be supported on 2022 and newer Samsung
QLED TVs
in the Q60 or higher range and supports features such as 4K, 8K, and HDR10+.
Other Hue news
In other news, Signify also took the wraps off new PAR38 Hue floodlight bulbs that come in white and color ambiance. They will be available on March 14 for $79.99 and $149.99 in a single or two-pack.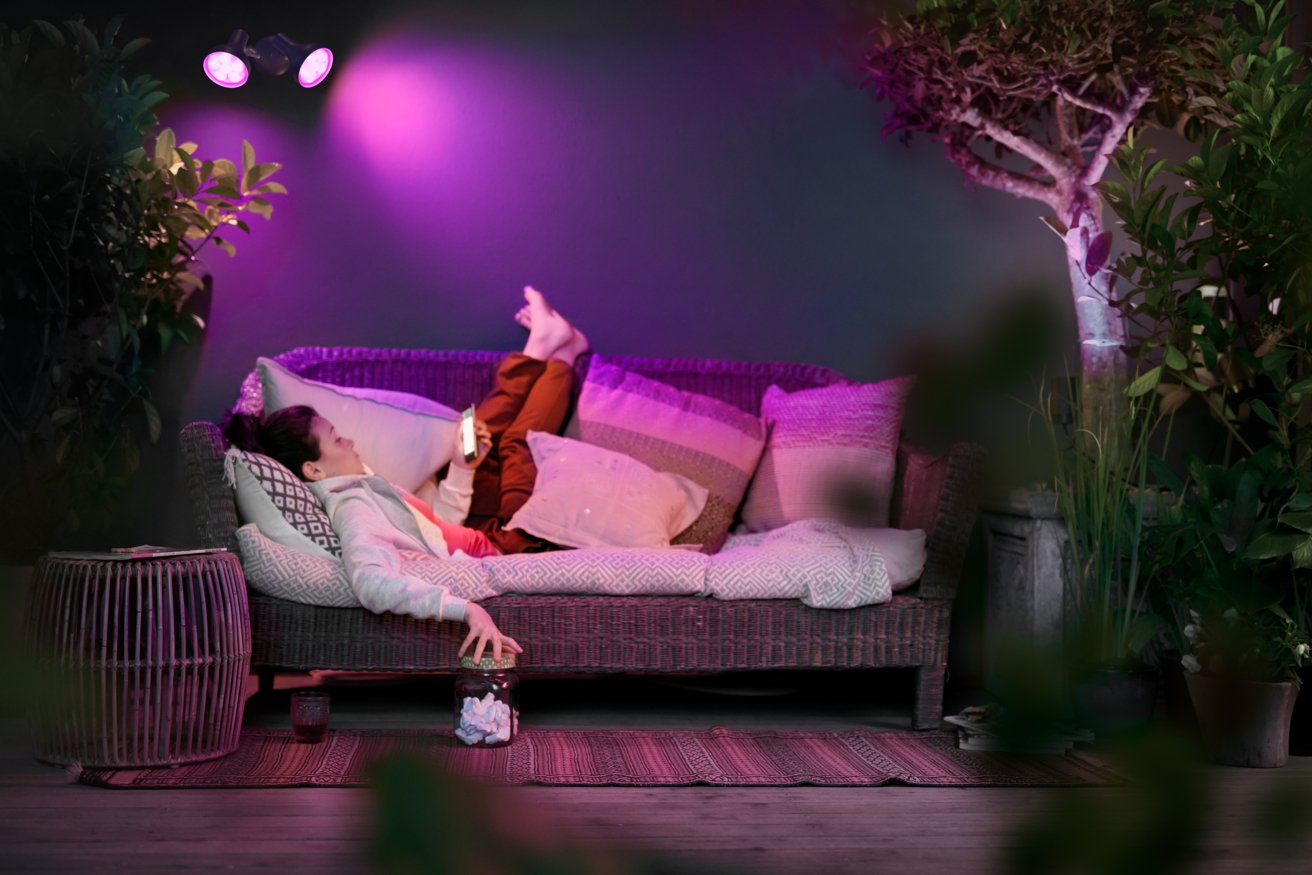 New Hue outdoor floodlights in color
Finally, the Hue Tap dial switch has a new mini mount option for $49.99 and launches March 14
at Philips-Hue.com
.
AppleInsider
will be covering the 2023 Consumer Electronics Show in person on January 2 through January 8 where we're expecting Wi-Fi 6e devices, HomeKit, Apple accessories, 8K monitors and more. Keep up with our coverage by downloading the
AppleInsider app
, and
follow us on YouTube
, Twitter
@appleinsider
and
Facebook
for live, late-breaking coverage. You can also check out our official
Instagram
account for exclusive photos throughout the event.
Read on AppleInsider