Kensington launches silent mechanical keyboard, ergonomic trackpads
A pair of Pro Fit Ergo Trackballs and a QuietType Pro mechanical keyboard have been unveiled by Kensington at the Consumer Electronics Show.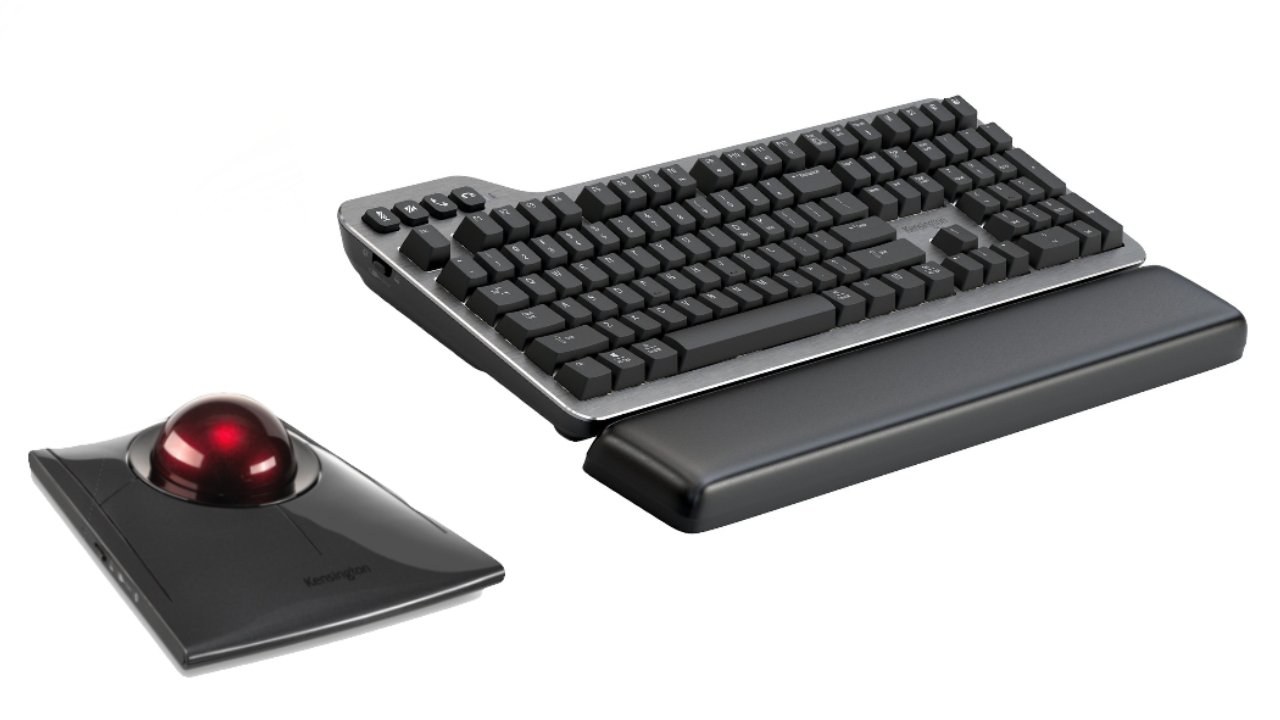 The two trackballs, the Pro Fit Ergo TB450 and TB550 resemble Kensington's recent
SlimBlade Pro Trackball
, but aims to be a lower, more ergonomic device.
"Ideal for users who want to improve wrist and forearm alignment or work in tight spaces with limited desktop space," says Kensington, "the unique design and low price points make the Pro Fit Ergo Trackballs ideal solutions for people who want to try trackballs for the first time."
The TB450 is described as an entry-level trackball, which offers five programmable buttons "and provides the familiar left click, right click, and scroll wheel of a traditional mouse to ease the transition to the trackball." It retails for $49.99.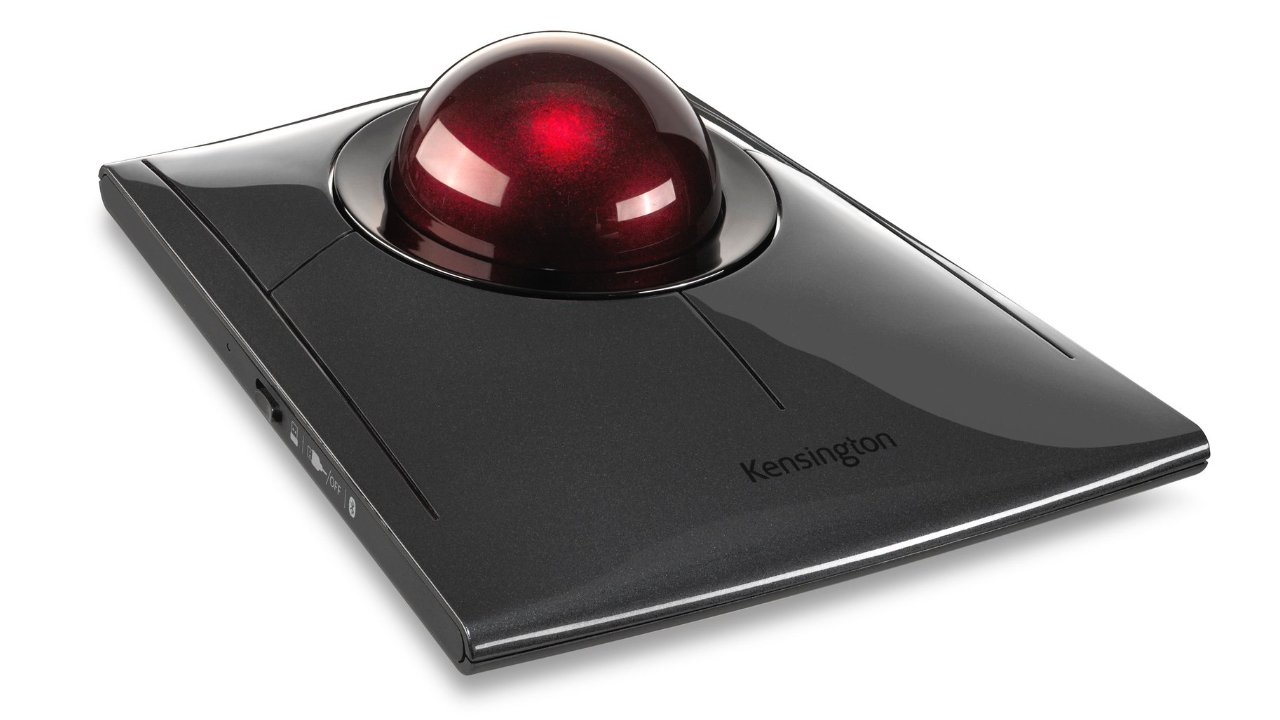 Kensington's latest trackballs are intended for all-day use
For $69.99, the TB550 "offers seven programmable buttons and adds an enhanced 4D scroll wheel that provides intuitive four-direction scrolling scroll left, right, up, and down, to provide a comfortable user experience."
Both trackballs will be available from Q2 2023.
The trackballs and the new MK7500F QuietType silent mechnical keyboard are chiefly aimed at professionals who spend a lot of time at their
Mac
.
That MK7500F QuietType Pro also comes with meeting controls which have quick access to operating the Mac's camera, and "optimize the virtual meeting experience when using popular conferencing applications such as Microsoft Teams and Zoom."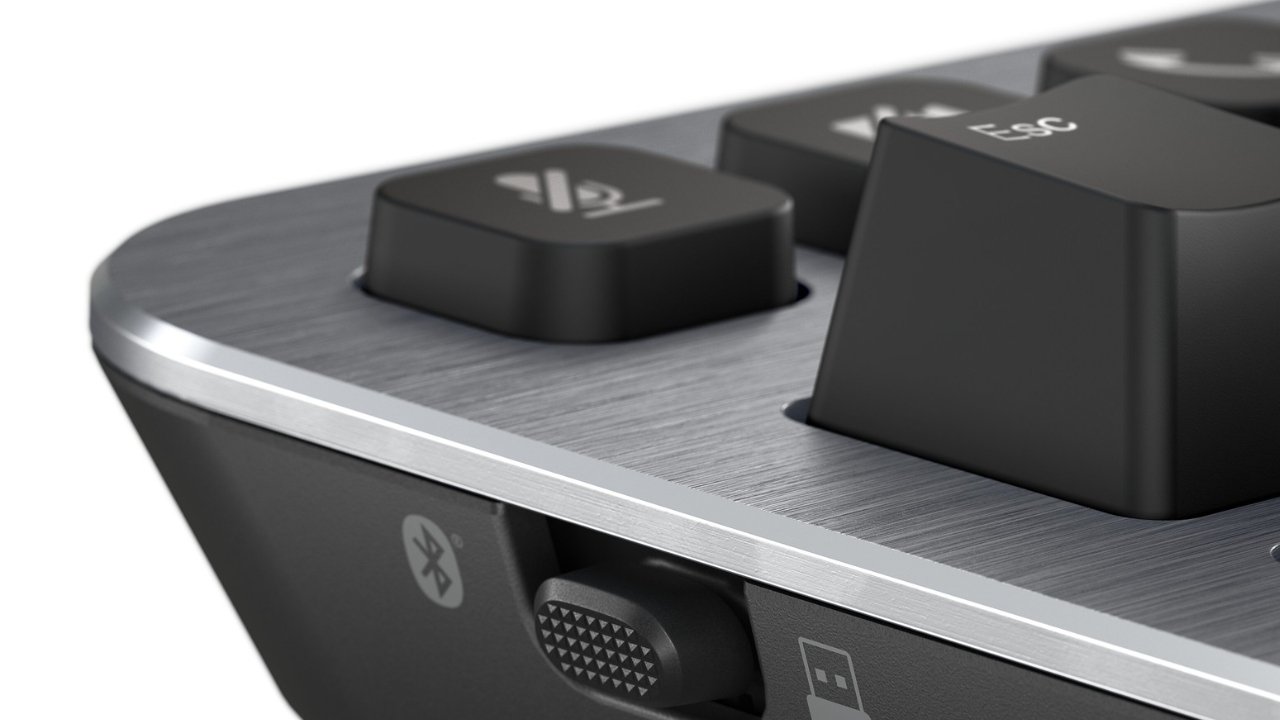 Kensington's new keyboard is a mechanical yet silent one
"As virtual meetings have become the 'new normal' for modern professionals, the demand is emerging for keyboards that offer a better, more precise typing experience, without contributing to background noise," said Rafi Khusro, Director of Customer Experience at Kensington. "This new keyboard combines the precision, comfort, and durability of a mechanical keyboard with the quieter nature of a membrane keyboard, and integrates dedicated meeting controls to deliver a business-class solution that maximizes productivity in any work environment."
No price has been announced for the new keyboard. It will be available globally from late Q1 2023.
AppleInsider
will be covering the 2023 Consumer Electronics Show in person on January 2 through January 8 where we're expecting Wi-Fi 6e devices, HomeKit, Apple accessories, 8K monitors and more. Keep up with our coverage by downloading the
AppleInsider app
, and
follow us on YouTube
, Twitter
@appleinsider
and
Facebook
for live, late-breaking coverage. You can also check out our official
Instagram
account for exclusive photos throughout the event.
Read on AppleInsider