Brava announces glass front app-controlled smart oven at CES 2023
Five years after the brand's debut, Brava is back with its all-new iPhone-connected smart oven that features an all-glass front and ten different cooking modes.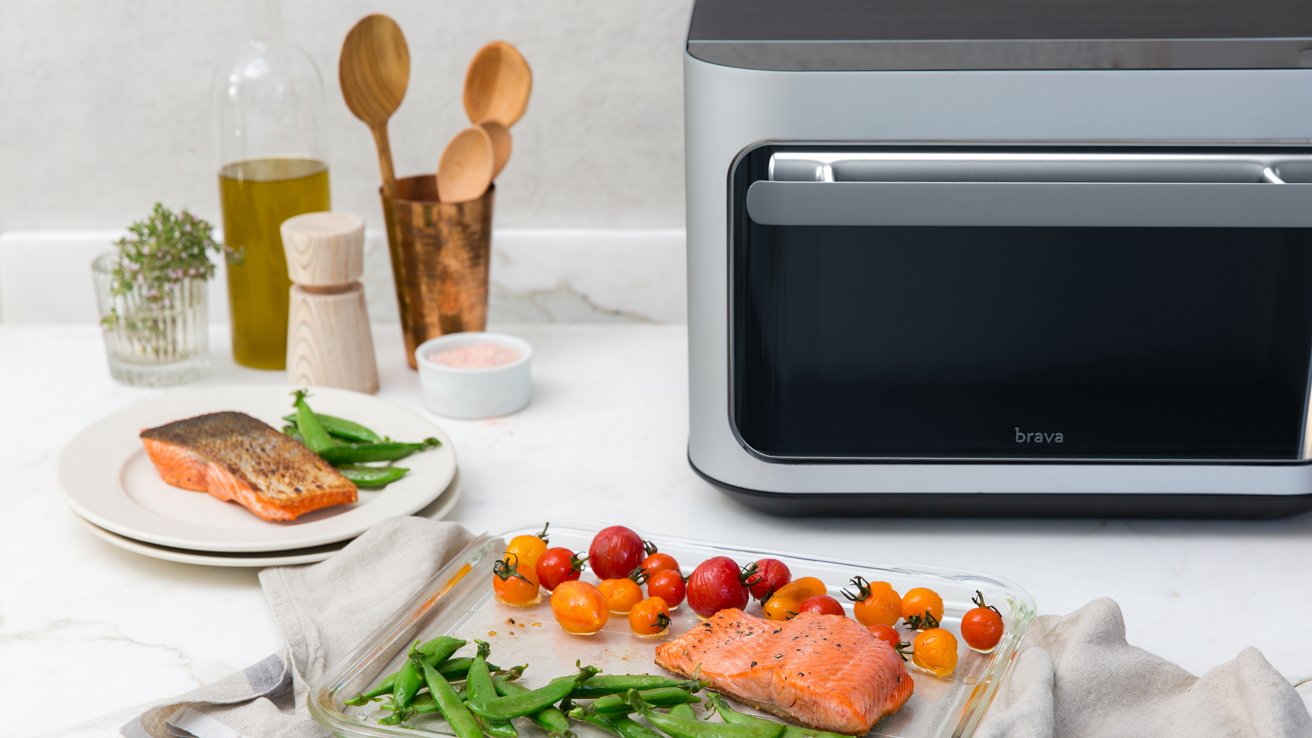 New Brava Glass oven
The Brava Glass smart oven still has an internal heat-resistant camera that is able to monitor your cook progress and remote viewing with the Brava Home app.
Like its predecessor, it is capable of air-frying, roasting, baking, searing, toasting, reheating, rice cooking, slow cooking, dehydrating, and warming.
"Since introducing Brava to the world in 2018, we've been overwhelmed with the positive response as Brava continues to make a lasting impact on daily cooking habits and kitchens across America," said John Pleasants, Co-Founder and CEO of Brava. "With the addition of Brava Glass to our product line up, we hope to bring an even more immersive cooking experience to families that mimics the shared nostalgia of cooking around a grill, stovetop or campfire."
The glass front allows users to also gain more visibility to their cook as the original model had an opaque door. The glass has a 97 percent tint to keep its sleek look.
The Brava Glass will hit shelves in early 2023 with an MSRP of $1995. It comes as a Chef's Choice set that bundles two glass trays, two metal trays, a muffin tin, a square pan, a loaf pan, an egg tray, and a cast iron pan.
AppleInsider
will be covering the 2023 Consumer Electronics Show in person on January 2 through January 8 where we're expecting Wi-Fi 6e devices, HomeKit, Apple accessories, 8K monitors and more. Keep up with our coverage by downloading the
AppleInsider app
, and
follow us on YouTube
, Twitter
@appleinsider
and
Facebook
for live, late-breaking coverage. You can also check out our official
Instagram
account for exclusive photos throughout the event.
Read on AppleInsider