Weak November iPhone shipments not a big deal in the long run, says UBS
Despite a 57% year-over-year
iPhone
shipment decline in November, investment bank UBS is still bullish on Apple for the long term.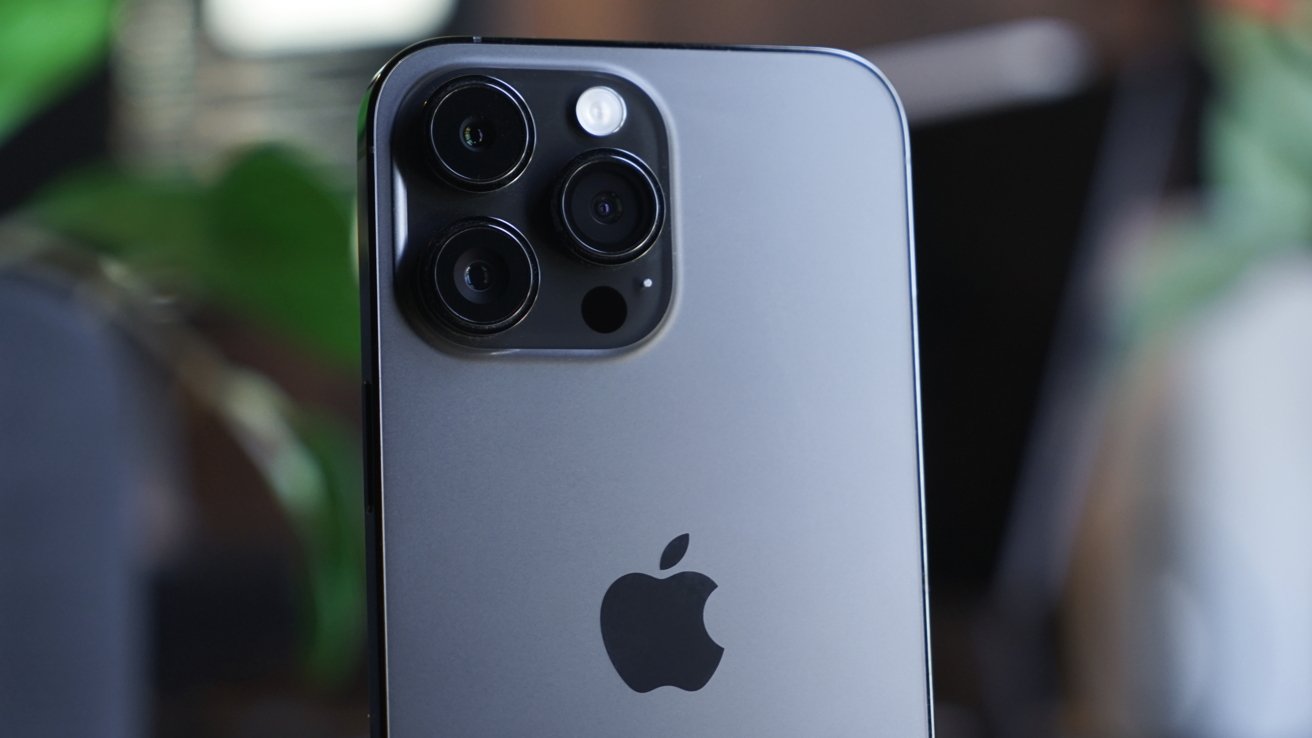 The iPhone 14 Pro remains supply constrained
Covid lockdowns
followed by
subsequent protests
and mass
employee walkouts
in a Zhengzhou iPhone plant has created an ongoing supply problem for Apple's iPhone lineup. The
iPhone 14 Pro
and iPhone 14 Pro Max has been hit the hardest, with weeks of
shipment delays
expected for current orders.
According to a report seen by
AppleInsider
from UBS, the supply issues in China have impacted iPhone shipments significantly. November iPhone shipments in China declined 57% year-over-year.
That's compared to the entire Chinese smartphone market decreasing 36% year-over-year due to supply chain disruptions. This translates to Apple having an 11% share in Chinese smartphone shipments in November 2022 versus a 25% share in shipments in October 2022, which is still above the long-term 10% trend line.
China local brands are estimated to account for 89% of shipments in November, up from 75% in October. However, in a year to date basis, local shipments declined 25% year-over-year compared to a 13% decline in iPhone shipments for the same period -- highlighting Apple's market share gains in 2022.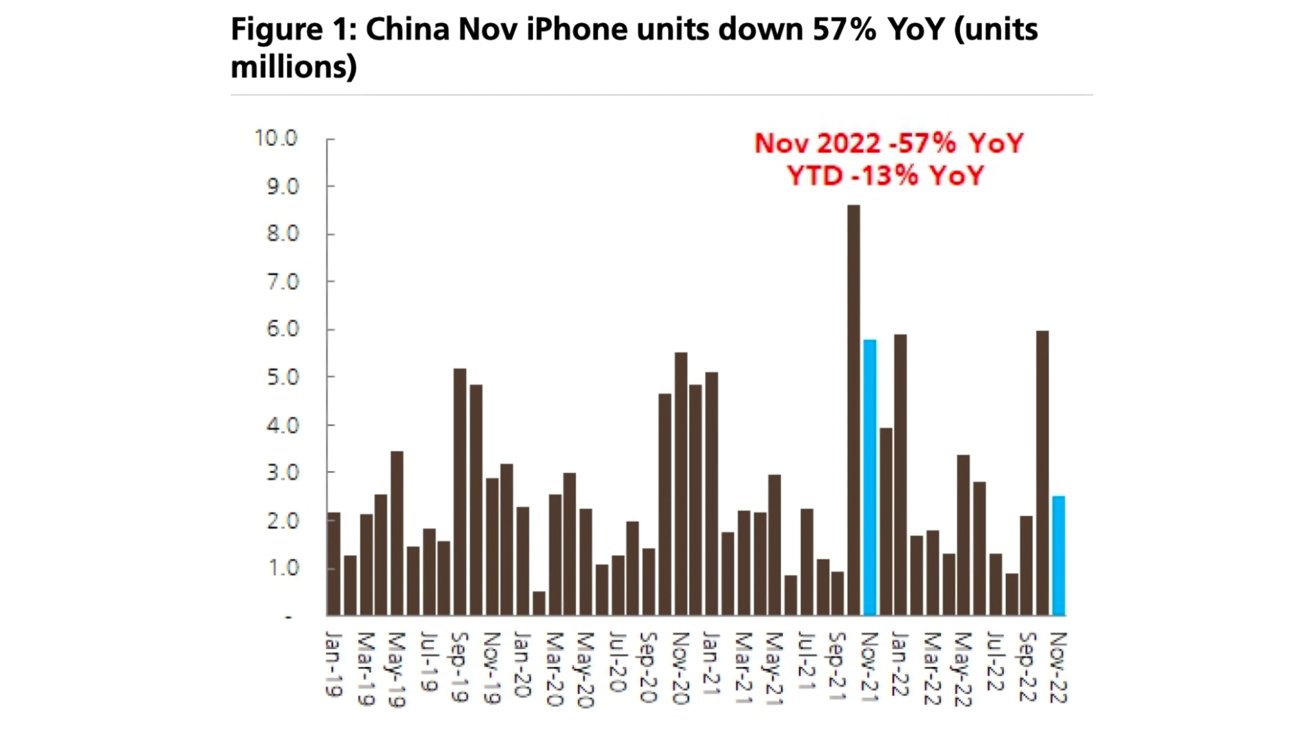 China iPhone shipment units sourced from UBS
On a quarter-to-date basis, UBS estimates iPhone shipments in China are down 41% year-over-year at approximately 6 million units. December quarter EPS estimates are increasingly de-risked from a sentiment perspective as a result.
There is limited upside to consensus March EPS estimates of $1.48, and UBS expects Apple management to adopt a cautious tone on the
earnings call
.
UBS still holds a $180 price target as a reflection of their core valuation and optionality.
Read on AppleInsider