New Twinkly Entertainment Hub will sync LED lights with videos
Twinkly's new Entertainment Hub will let entertainers, gamers, and others synchronize Twinkly lights with audio and video content.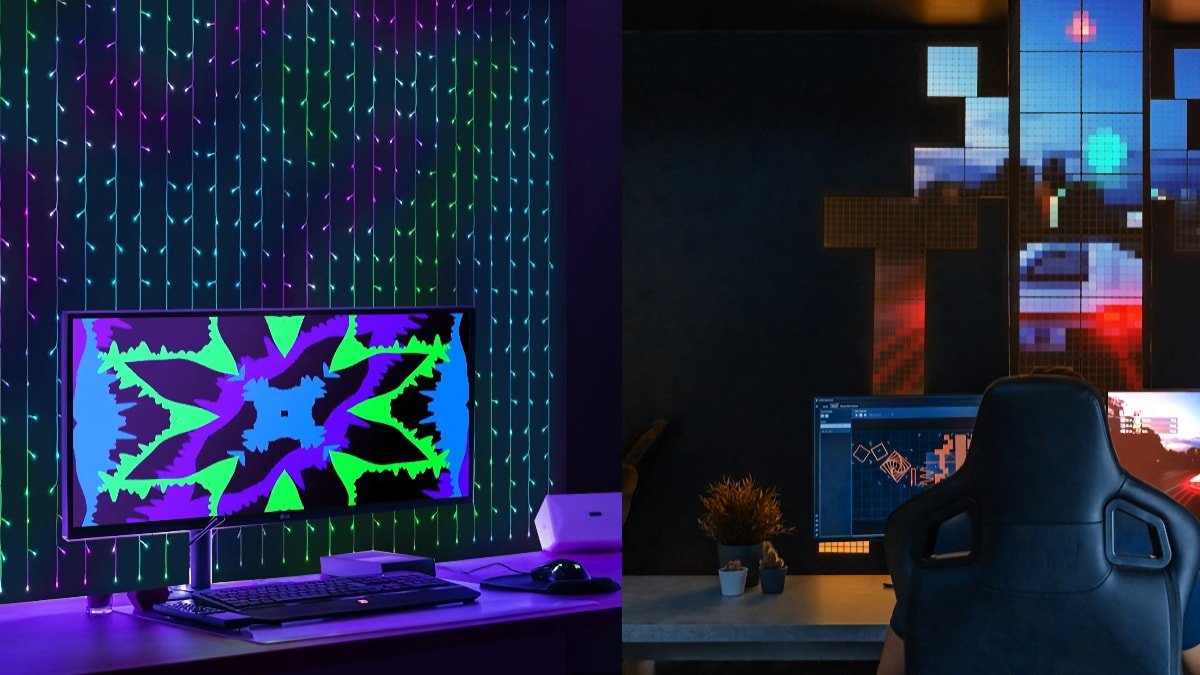 The app will sync Twinkly's lights to on-screen content
The desktop app can provide an immersive experience to reflect on-screen visuals alongside any form of audio into an LED light show. As a result, gamers, streamers, musicians, and entertainers can benefit from the company's newest product.
Entertainment Hub features
Using a computer's processing power, the app creates visuals directly from the audio output source for accurate audio synchronization. Users will have real-time control using the mapped layouts from the Twinkly
mobile app
and keyboard shortcuts to select different effects to control the visuals.
With screen mirroring, users can reflect on-screen visuals into a screen of Twinkly LED lights, mirroring any video played from any platform to enhance parties, gameplay, and more.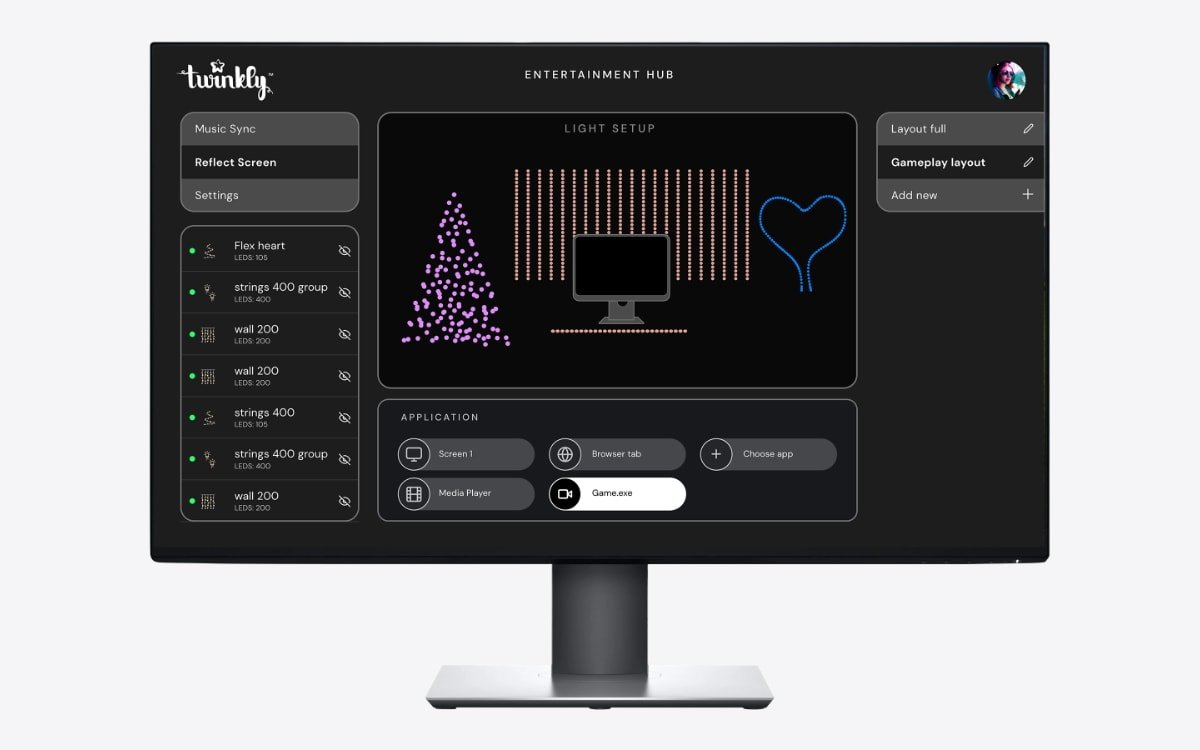 The Entertainment Hub can connect with all Twinkly products
The Entertainment Hub can connect with all Twinkly products using external RGB-supported devices and peripherals with over sixteen million colors to enhance the experience. These products include Twinkly's current lineup, including Flex, Dots, Curtain, and Strings.
The company will also release a new product in 2023 called Twinkly Candies, following its launch of Twinkly Squares in late 2022, which is an interactive mosaic with "mega" pixels.
Pricing and availability for the Entertainment Hub and Twinkly Candies is currently not known.
AppleInsider
will be covering the 2023 Consumer Electronics Show in person on January 2 through January 8 where we're expecting Wi-Fi 6e devices, HomeKit, Apple accessories, 8K monitors and more. Keep up with our coverage by downloading the
AppleInsider app
, and
follow us on YouTube
, Twitter
@appleinsider
and
Facebook
for live, late-breaking coverage. You can also check out our official
Instagram
account for exclusive photos throughout the event.
Read on AppleInsider