Apple's first trade sign & Wozniak's toolbox up for auction
An auction site in Maryland has Apple's first trade sign and a toolbox from Steve Wozniak up for auction -- and for a hefty price, you can own them both.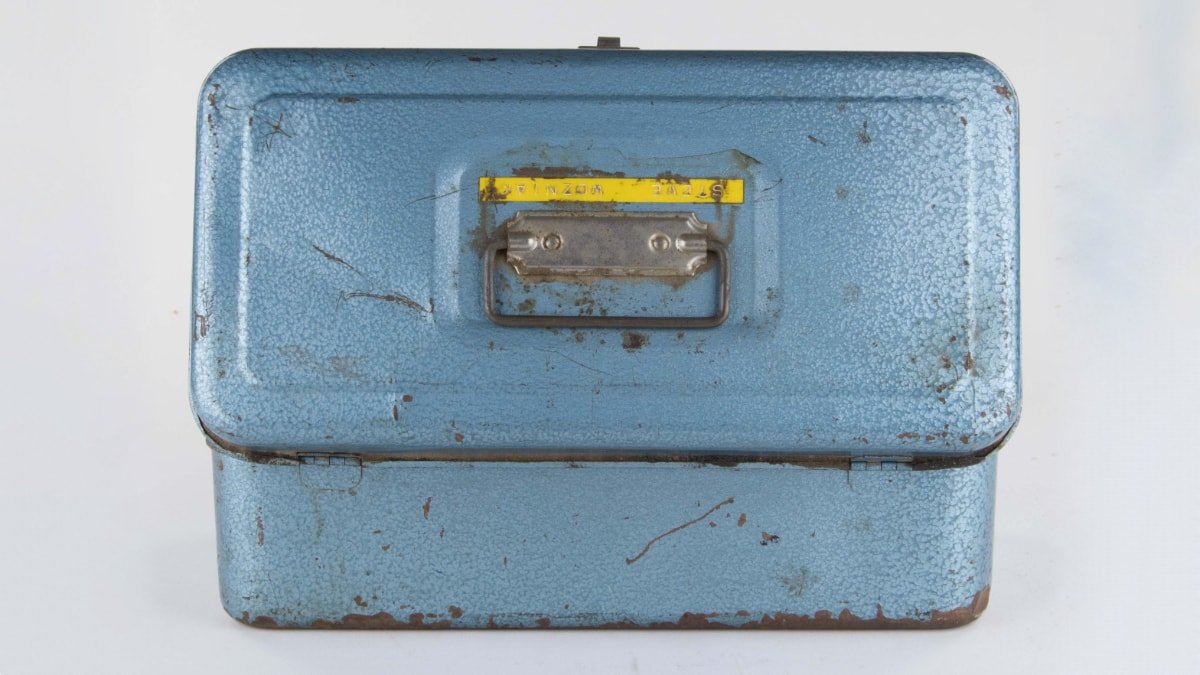 Steve Wozniak's toolbox
The
first item
, Apple Computer's first trade sign, has a starting bid of $50,000. It's the first sign used by Apple co-founders Steve Jobs and Steve Wozniak to promote their new startup at the time, Apple Computer Company.
Apple displayed it at the first trade shows it attended in 1976 and has used it for years outside its headquarters in California. It features the company's iconic rainbow logo and has the original, weathered wood frame.
The
second item
for auction is Wozniak's earliest Apple Computer toolbox, with a starting bid of $10,000. It bears his name on the top and was used during Apple's formative years around the time of the Apple I computer.
Both items were previously in possession of M. Thomas Liggett, Jr. who was hired by Apple as a Facilities Engineer 'B' in 1978, Apple Computer employee
#114
. Regarding the toolbox, he said that before he was hired, all engineers were given a toolbox with their name on the lid.

The original Apple Computer trade sign
He noticed Wozniak's toolbox lying around for some time and took it after permission from the Apple cofounder.
For the sign, Liggett he discovered a "fluorescent lightbox" in the building and learned it was from the first industry trade show that Jobs and Wozniak attended. Liggett says he was told to throw it away but asked and received permission to take it home.
The website hosting the auction, Alexander Historical Auctions, estimates a bidding range of $20,000 to $30,000 for the toolbox, and a whopping $100,000 to $200,000 price tag for the trade sign.
AppleInsider
will be covering the 2023 Consumer Electronics Show in person on January 2 through January 8 where we're expecting Wi-Fi 6e devices, HomeKit, Apple accessories, 8K monitors and more. Keep up with our coverage by downloading the
AppleInsider app
, and
follow us on YouTube
, Twitter
@appleinsider
and
Facebook
for live, late-breaking coverage. You can also check out our official
Instagram
account for exclusive photos throughout the event.
Read on AppleInsider