Meross Smart LED Lightbulb review: Modernize any light socket in your home
Smart lightbulbs are a great way to liven up an old lamp with color. The Meross Smart LED Lightbulb uses
HomeKit
to allow you to customize an existing lamp and automatically switch to new colors or brightness levels.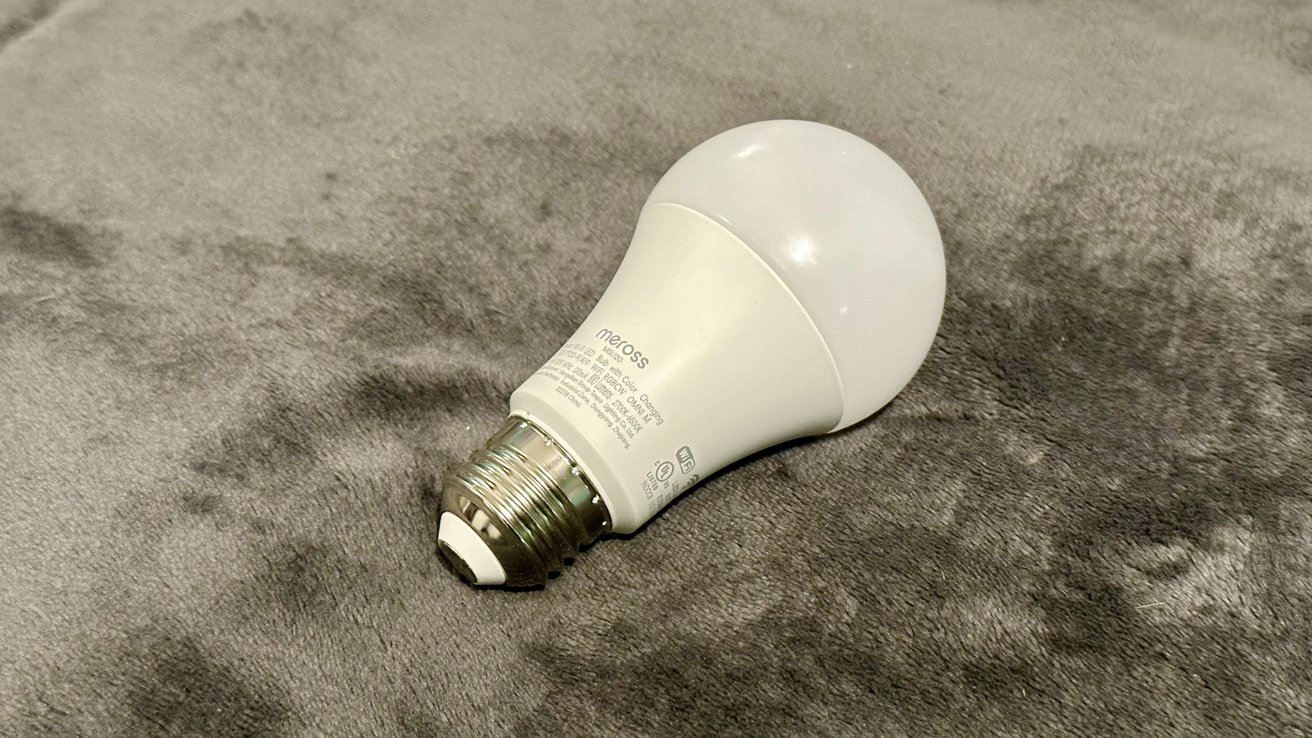 The Meross Smart LED Lightbulb is designed like a traditional US lightbulb -- so it can go into any E26 light socket. That's the screw type commonly known as an "Edison" socket, rather than a bayonet one.
It houses a color-variable LED light that is contained inside a plastic shell.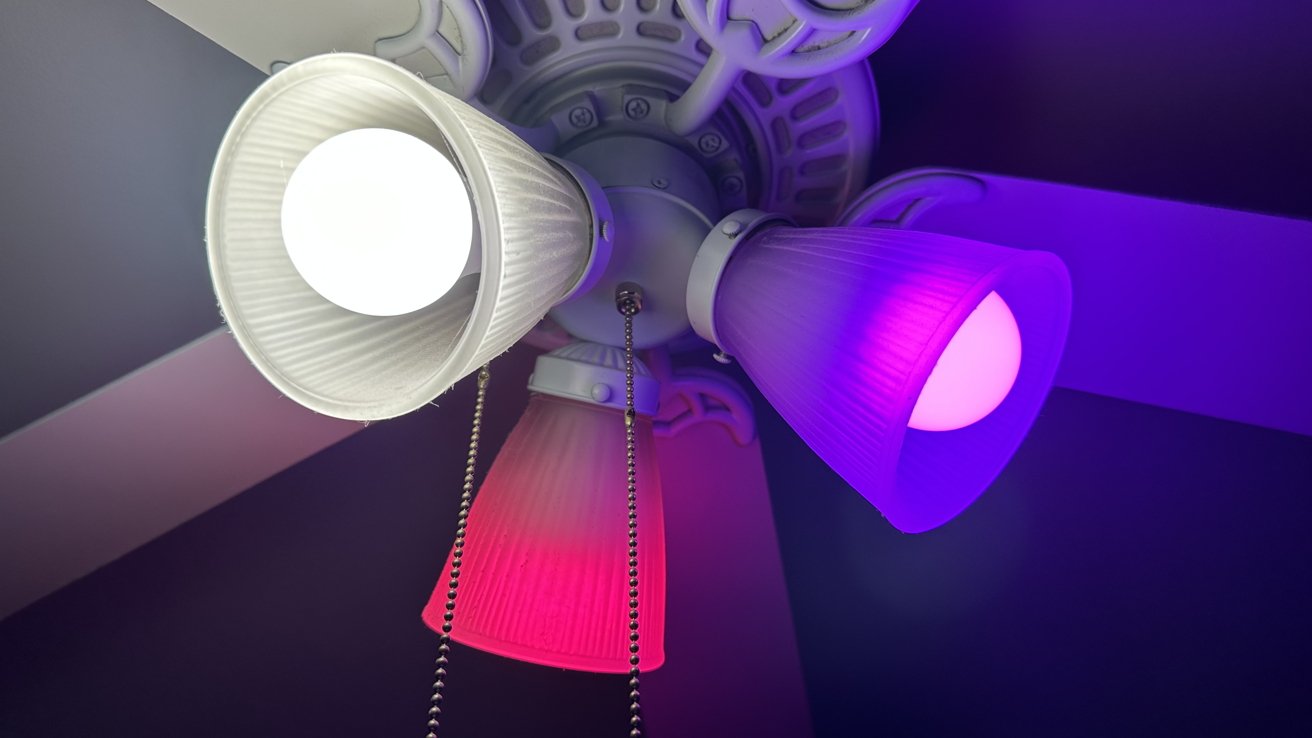 Each lightbulb can be set to a different color and different brightness levels
The Meross Smart LED Lightbulb is 60 watts equivalent and can display one of 16 million colors. It does so using nine watts.
It's sold in single packs, double packs, and a quadruple pack. Typically the greater the number, the more you'll save on each individual bulb, but there are regular sales on most firms' smart bulbs which can make a difference.
Meross Smart LED Lightbulb setup
Just like setting up an ordinary lightbulb, you can screw the device into a light socket, and it will still turn on and off at the wall socket. If the wall switch is off, you won't be able to control it with HomeKit, as the bulb has no power running to it.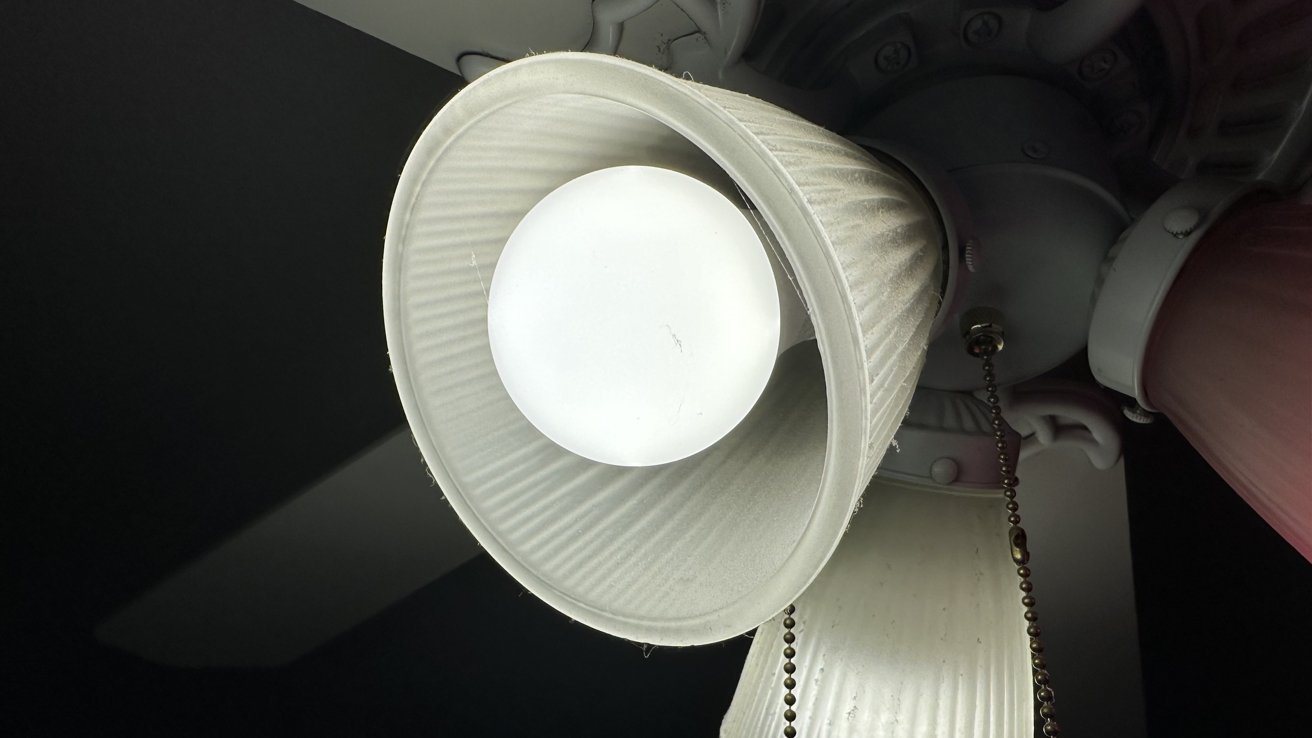 The lightbulb can go wherever an ordinary lightbulb would go
These bulbs have to be added to HomeKit, and that's done via a vode.
The code to add the device can either be found on the lightbulb in question, or in the manual that comes in the box. The Smart LED Lightbulb can be added into the Meross app, and then imported into the Home app, or you can do it directly from the Home app itself.
Once the lightbulb is synced into your Home, you can start customizing it within the app and also link it with other HomeKit devices. So if you have several lightbulbs that you want to control all at once, or a smart plug that you want to simultaneously turn on with your light, you can do that.
Meross Smart LED Lightbulb features
Whether you are controlling the lightbulb in the app or by voice, you can further customize it with multiple color and brightness options.
While in the Home app, if you long press on the device, a brightness slider will appear with color options to choose from. Tapping on one will set the lightbulb to that color, but you can also edit that color afterward via a color wheel.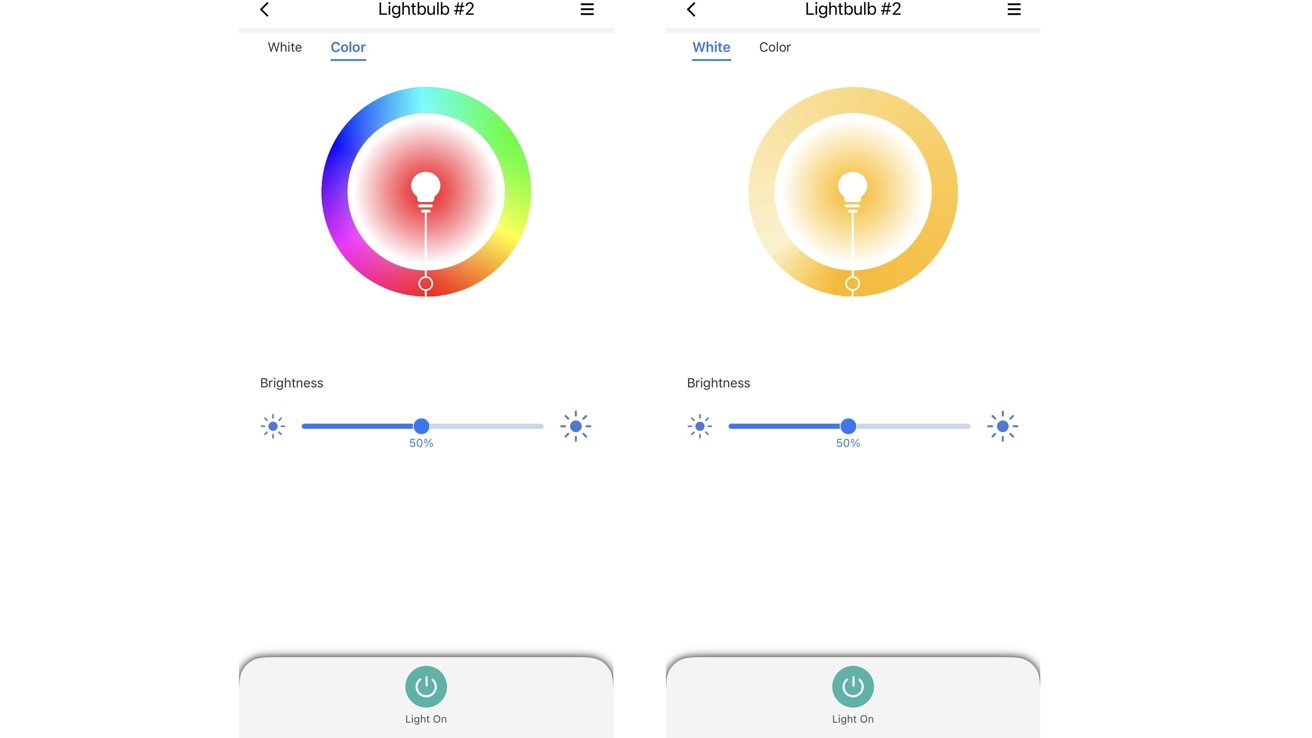 Meross app customization for lightbulb(s)
You can also use Siri by saying what color and brightness level you want your lights to be. The lightbulbs are fast to respond and never really showed any lag to them when switching settings.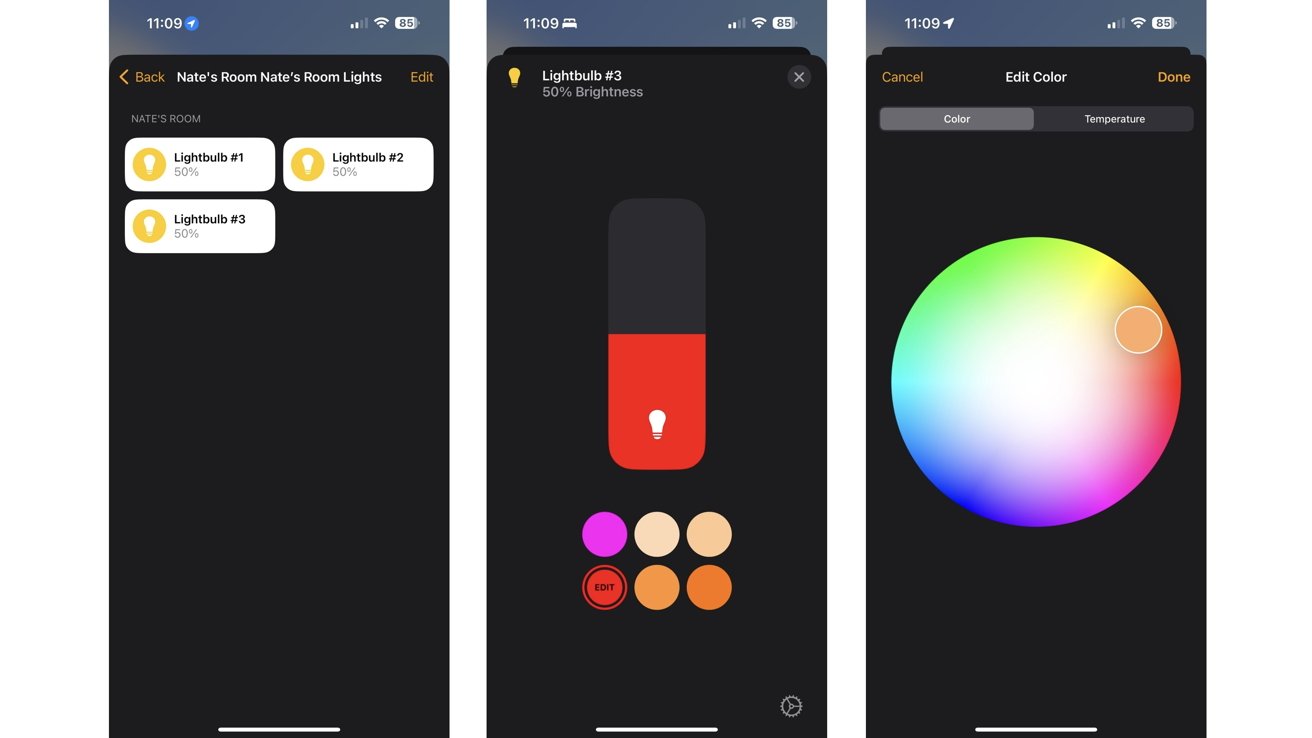 Left: Multiples lightbulbs in one group. Middle: Brightness and color selector. Right: Color wheel for the light's color.
If you have multiple lightbulbs -- no matter whether they are in a group or on their own -- each one will have its name assigned to it, so you can change the brightness and color of each when you see fit.
Keep the lights on
The Meross Smart LED Lightbulb is a small and light device that looks like a traditional lightbulb, but can modernize -- and further customize -- any lamp in your home.
It offers many color options to choose from, and you can set them either through the Home app or with Siri. Brightness levels can be set similarly too.
Given the 60W equivalent light, one bulb won't be enough to fully light an entire room, unless it is very small. When you purchase, consider one of the multi-packs to save a little money.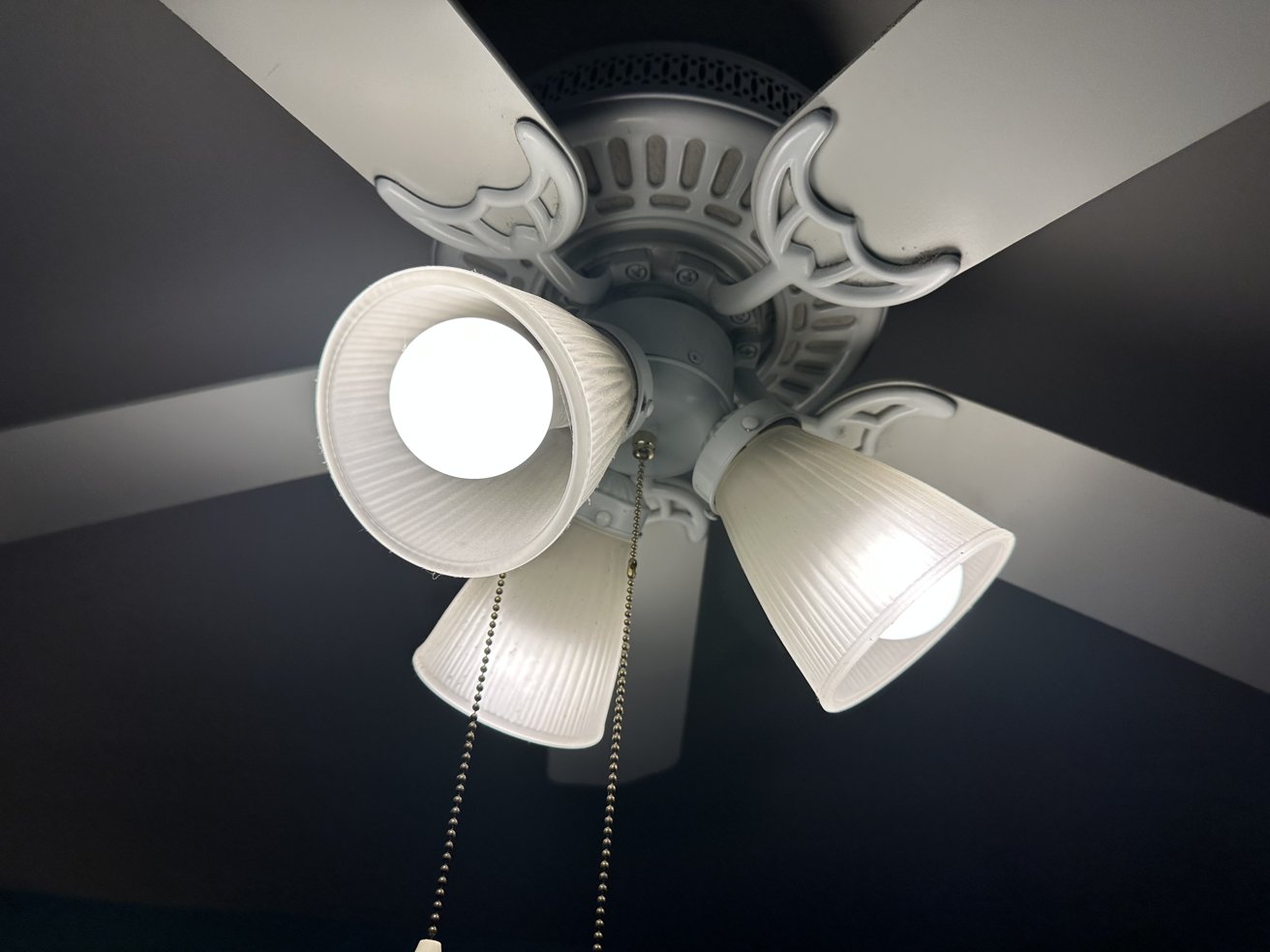 All lightbulbs can work together as one for similar color and brightness level settings
As with most HomeKit lightbulbs, the downside is this issue of how you you need to make sure that the light socket is turned on before you command the lightbulb itself.
There are smart bulbs that can be wired directly into a home to avoid this. But most buyers are getting new smart bulbs to replace their existing ones, and so using the sockets that already exist.
When you do this, then if you switch the light off and on again at the switch, it may take a minute until you can control the lightbulb again.
There is a message labeled "Not Responding" that appears when the power supply to the lightbulb is not active, but you should not be too worried about it because it will go away once you turn the lamp fully on.
If you are looking for a well-working smart lightbulb that can be programmed to any specific color or percentage of brightness you desire, and is overall easy to use and setup, then the Meross Smart LED Lightbulb is worth looking adding to your smart home collection to brighten up your space.
It is an easy way to take any dumb lamp and make it smart.
Meross Smart LED Lightbulb pros
Multiple pack variations


HomeKit compatible


Fast responses


Brightness settings capable


Multiple color options


Multiple pack options
Meross Smart LED Lightbulb cons
Takes a minute for it to respond when first turning it on


Annoying error notifications in the Home app when the light socket is turned off


One lightbulb isn't very bright on its own
Rating: 4 out of 5
Where to buy
You can buy the Meross Smart LED Lightbulb from
Amazon for $20.99
at retail price.
You can get them in a single pack for $20.99, a
double pack
for $28.99, or a
pack of four
for $49.99.
Read on AppleInsider