Cowen forecasts 'soft' iPhone impacting Apple's Q1 2023 financials
Apple's holiday quarter results will be lower than 2021, according to Cowen, with "softness" expected due to
iPhone
shipments impacted by Chinese lockdowns.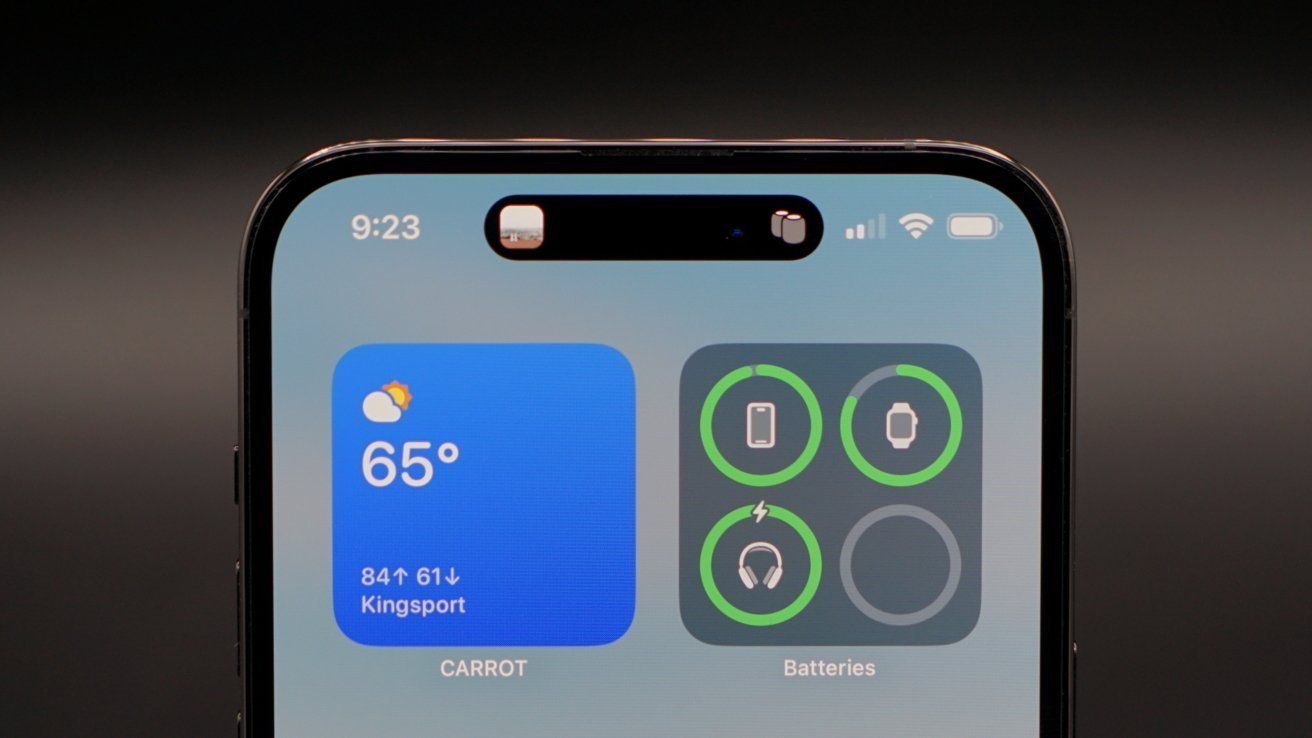 iPhone 14 Pro
For the December 2022 quarter, analysts at Cowen model Apple as being down 4% year-on-year, with total revenue at $118.8 billion. The earnings per share for the quarter is expected to rest at $1.90.
In explaining the prediction in a note to investors seen by
AppleInsider
, Cowen believes that iPhone shipments are down approximately 8 million units due to mid-quarter lockdowns affecting the
Zhengzhou factory
. For the quarter, strong October shipments followed by a reduction in November results in builds around 74 million for the period.
While the supply chain challenges have "largely normalized," the analysts think Apple is entering a "period of slower demand due to macro factors." This includes reductions in near-term product builds versus prior market expectations.
For the March quarter, the sellthrough is being modified from 59 million to 61 million iPhone units. This helps Cowen forecast a March quarter guidance of flat overall revenue year-on-year at $98 billion.
Sales of
iPads
are thought to have benefited from seasonality, as well as improved component availability. Meanwhile, the
Mac
segment is down quarter-to-quarter due to a "lack of refreshed
MacBook Pro
systems with
M2
Silicon," something Apple
fixed in January
.
Supply chain checks point to the March quarter Mac builds to be lower than initial plans from three months ago, "owing to slowing demand."
The resilient Services business is modeled to increase growth by 10% year-on-year, with low-teen percentage growth of
App Store
activity.
While it "remains to be seen if Apple branded subscriptions benefited from Dec Q promotions," Cowen also thinks there could be modest downside risk to licensing revenues due to weakness in the digital advertising market.
Cowen has a price target of $200 for Apple and rates it as "Outperform."
Apple is reporting its Q1 2023 financials on
February 2
.
AppleInsider
will be providing coverage of the figures, and the usual analyst conference call.
Read on AppleInsider