Sound Blaster X5 offers high-quality audio to Mac users
The Sound Blaster X5 is a new USB sound card for
Mac
and other platforms to deliver high-quality audio with two DACs.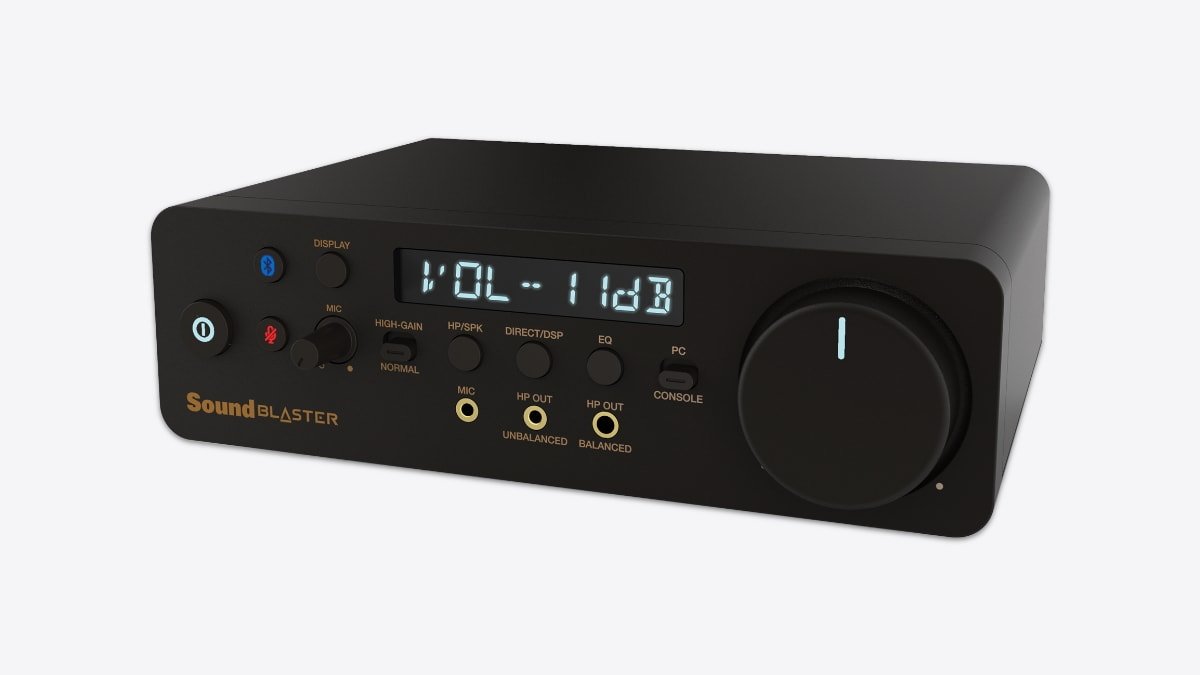 Sound Blaster X5
A digital-to-analog converter (DAC) can enhance audio from a Mac by converting the digital ones and zeroes into an analog signal. As a result, it offers better audio quality in a broader range of sound.
The X5 is the first Sound Blaster to have a dual-DAC design from Creative Technology. Two Cirrus Logic CS43198 DACs deliver high-resolution lossless playback in 32-bit / 384 kHz over PCM with an ultra-high dynamic range of up to 130 dB DNR.
Audio quality
The DACs can also decode audio formats in DoP128 and DSD256 for high-fidelity audio streaming. The Sound Blaster X5 also reduces audio distortion and offers a Total Harmonic Distortion rating of 0.00018%.
The device can drive headphones with an impedance of up to 600 ohms and in-ear monitors with a one-ohm output impedance. Another feature is a design upgrade for the Sound Blaster's Xamp discrete headphone bi-amplification technology.
With a dual-DAC and dual-Xamp configuration, the Sound Blaster X5 amplifies the left and right channels separately in isolation throughout the entire amplification chain, effectively eliminating in-circuit interference, noise, and cross-talk for headphone output.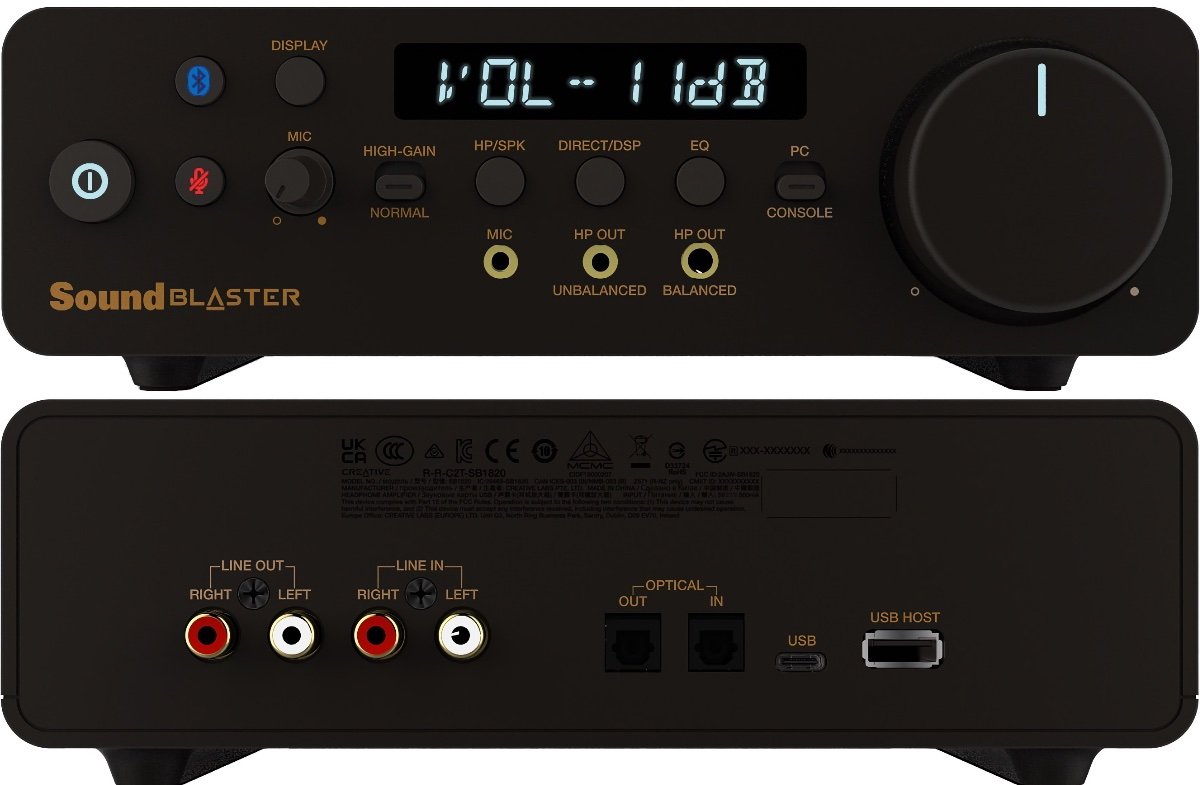 The front and rear of the device
Aud audiophiles can customize audio signatures using the Creative app, which requires
macOS Catalina
or later. Users can make adjustments with a 10-band equalization frequency graph, add on Acoustic Engine effects like Surround, Crystalizer, Bass, or Dialog+, or use CrystalVoice to improve communication quality.
Connectivity
The Sound Blaster X5 has two-way RCA and TOSLINK Optical connectors, one port each for USB-C and USB-A, and a 3.5mm microphone-in port with a mic gain knob.
It also has a 4.4 mm port for studio-grade balanced headphones and a 3.5 mm port for regular headphones. For wireless audio transmitters, the X5 also has a Bluetooth 5.0 receiver and a dedicated USB-A host audio port for connection to wireless audio transmitters, as well as external USB speakers, headsets, and microphones.
Pricing & Availability
The Sound Blaster X5 is available
for $279.99
through the Creative online store.
Read on AppleInsider