Apple releases MLS Season Pass worldwide
Major League Soccer fans can now sign up for the Season Pass on
Apple TV+
ahead of the season's kick off on February 25, 2023.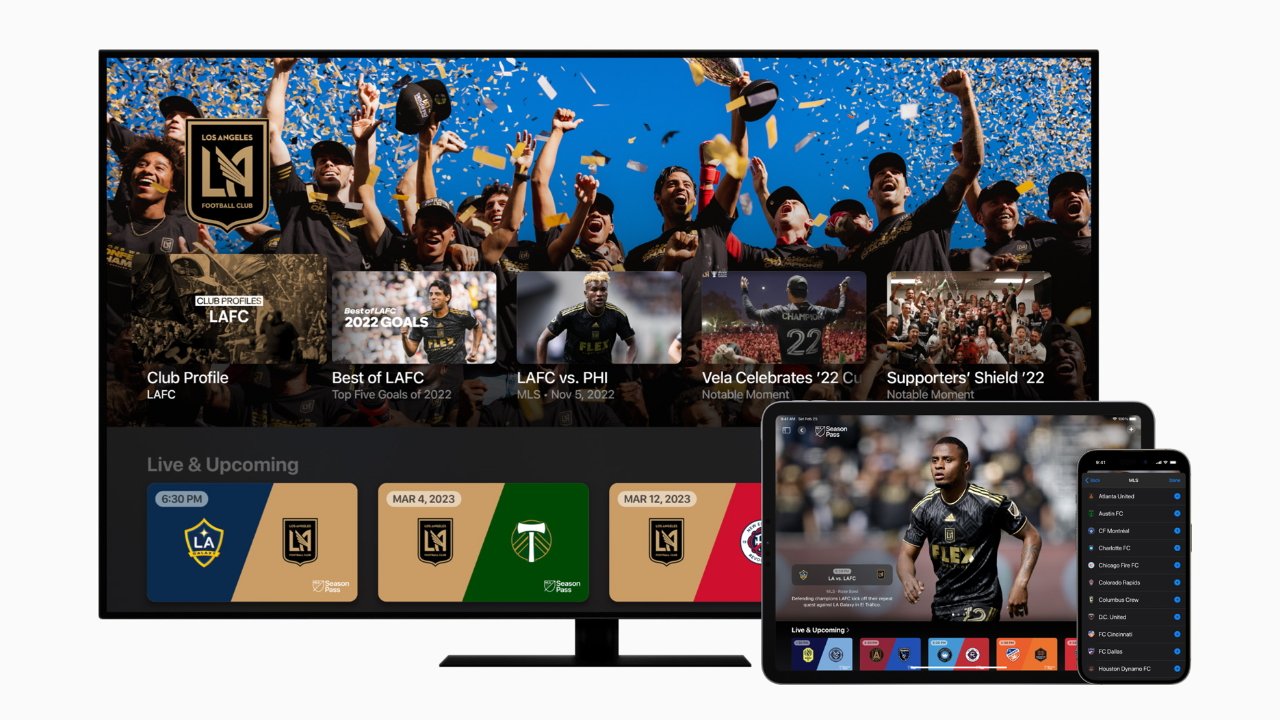 Launching today, Apple TV+ MLS coverage begins with on-demand shows including league and cup highlights, full replays of famous matches, plus content from the clubs. Following the start of the season, MLS Season Pass owners will get every live regular-season match, plus the Audi MLS Cup Playoffs, and Leagues Cup.
Apple says that for "a first in live sports broadcasting," the games will be all "in one place, with consistent match times and no blackouts."
"Having accessibility is huge for the sport," said Los Angeles Football Club midfielder Kellyn Acosta said in a
press release
. "We talk about how we want the league to continue to grow and bridge the gap in comparison with other leagues, and I think having this Apple partnership is a step in the right direction."
"Leading into the World Cup in 2026, you want to build momentum and gain more exposure, and I think this partnership is going to truly be beautiful," continued Acosta. "I know my family is excited to have all the games in one place, and I think it's going to be huge for the league and for the sport in the US."
Existing Apple TV+ subscribers can now add the MLS Season Pass for $12.99 per month, or $79 per season. For non-subscribers, the cost is $14.99 per month, or $99 per season, and fans sign up via the
Apple TV
app.
Apple includes free matches
The full 2023 season schedule for MLS is now
available online
. Up until February 8, 2023, the published schedule features Fox TV coverage, then from February 25, it's all Apple.
Included in the schedule are some matches that will be free for anyone to watch on Apple TV+. Apple says that "additional free matches will be added regularly throughout the season."
"It never really crossed my mind that a partnership like this would really alleviate a lot of those stresses for so many of our fans, our families, our friends, and for the players too, because we watch MLS all the time," said Mark-Anthony Kaye, Toronto FC's midfielder. "
"[It's a good feeling to know that the league... has done a really good job to put a deal together that can put us in a better position to bring MLS to the world," said Toronto FC midfielder Mark-Anthony Kaye. "I've only been in the league for six years, but the amount of growth is mind-blowing... so I think this is only scratching the surface with this Apple deal, and I'm really happy that they've done it."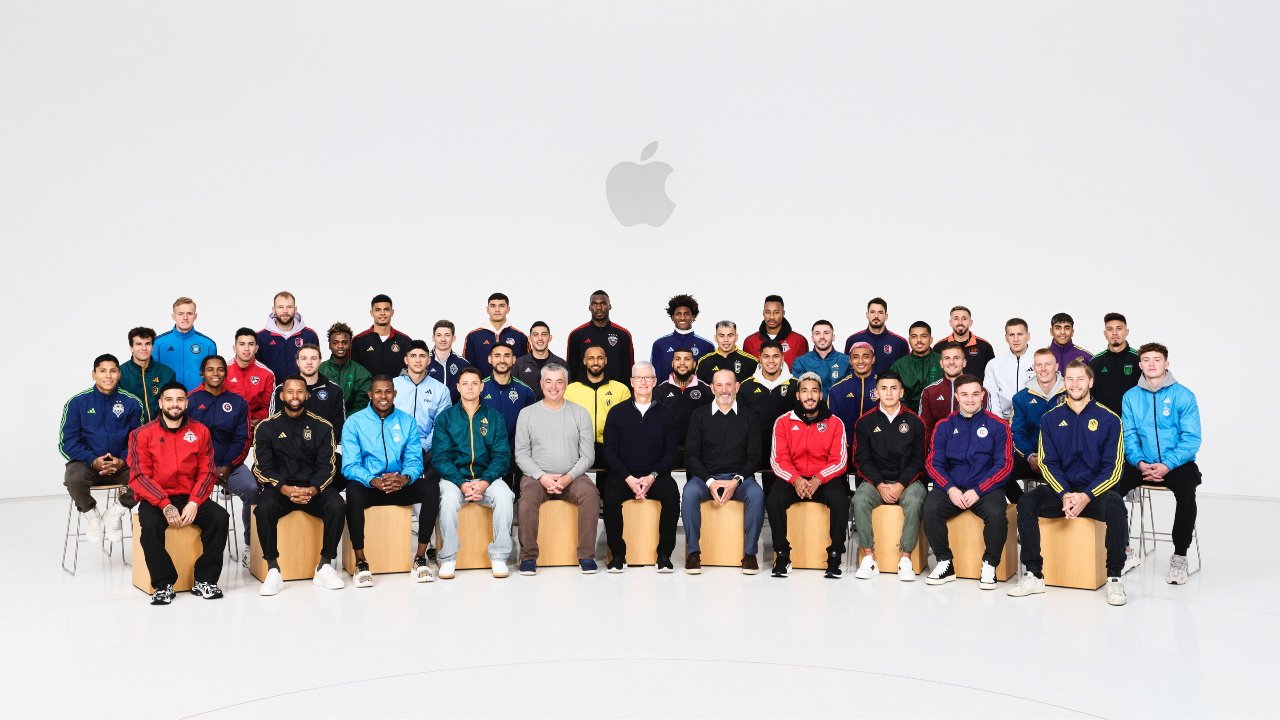 Tim Cook and Eddy Cue with Major League Soccer players at Apple Park. (Source: Apple)
Presenting MLS on Apple TV+
On match days, Apple says that all live and upcoming matches will be "prominently featured on MLS Season Pass, so fans can quickly see what they want to watch." Match days will also feature "a five-hour live whip-around show" that captures "all of the key moments from every match."
For non-match days, MLS Season Pass owners will see "match previews, club sizzle videos to get pumped for the next showdown, highlights, replays, and more."
Apple says that as the season progresses, it will also add new weekly shows that include highlights such as match-winning goals and "great saves."
Each club in MLS gets its own page within the MLS Season Pass, and once a fan has selected a specific club, they get a single destination to watch everything to do with them.
"The launch of MLS Season Pass marks the official kickoff of the 10-year partnership between MLS and Apple," says Apple, "a historic first for a major professional sports league."
That 10-year deal has seen Apple setting up a framework for it to
run ads
during MLS games. Recently it
was reported
that Apple TV+ is eschewing the traditional practice of selling individual ad spots, and guaranteeing certain viewing figures, in favor of season-long advert campaigns.
Read on AppleInsider