16-inch MacBook Pro with M2 Max review: Newfound performance, in same great design
Apple's update to the
16-inch MacBook Pro
adds the M2 Max to an already fantastic notebook, a change to satisfy creators and power users.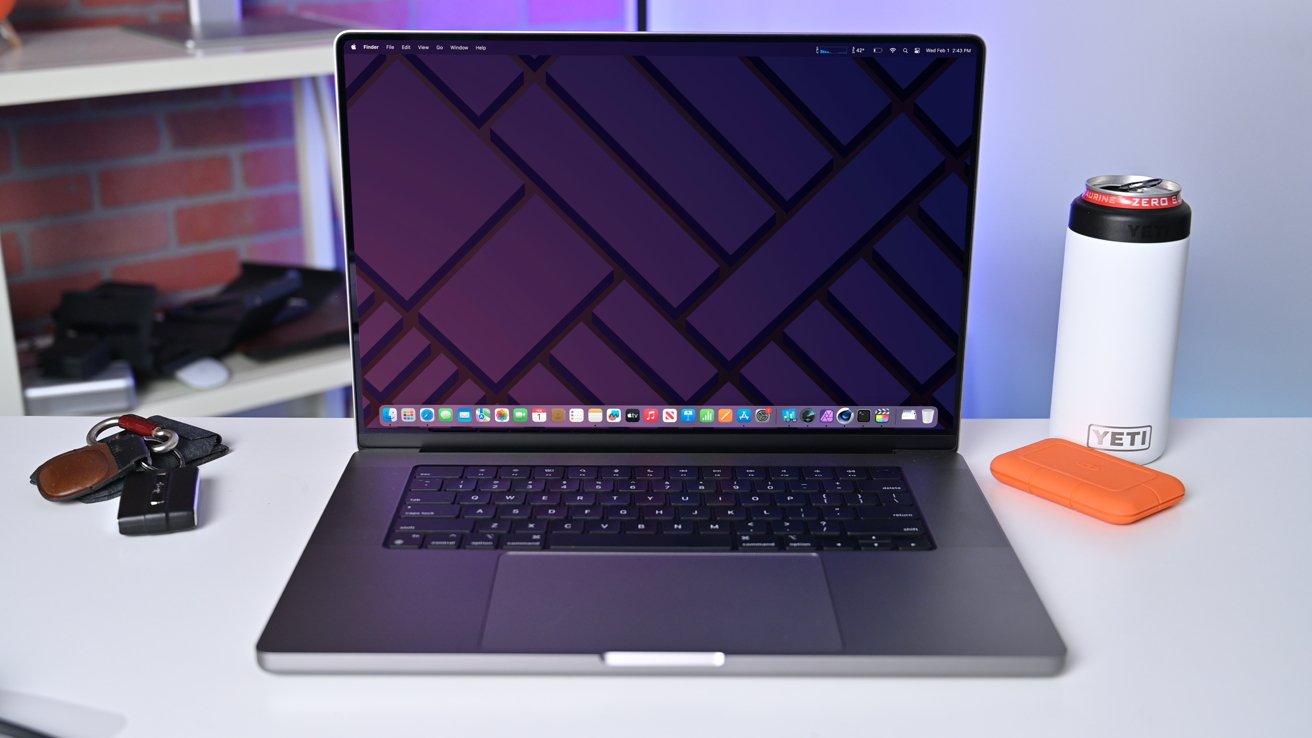 16-inch MacBook Pro with M2 Max
Updated February 15 with Geekbench 6 scores
The 16-inch MacBook Pro is the powerhouse in the portable
Mac
range. Its position as the largest notebook in the catalog and its ability to be configured with a powerful chip makes it a desirable item for both creators and power users.
With the introduction of the M2 Max edition, Apple's following a tried-and-true formula of a specification bump while ironing out the kinks that come with a radical new design. With the previous generation being so good, there's little that it can change to improve things for consumers, so it didn't attempt to break what wasn't already broken.
Instead, the M2 Max version can be characterized simply as a performance boost to a high-performance notebook.
For the purposes of this review, we're testing the Space Gray 16-inch MacBook Pro with Apple's M2 Max on the inside. It has a 12-core CPU and a built-to-order 38-core GPU along with 64GB of unified memory and 1TB of SSD storage. We'll be discussing the 14-inch MacBook Pro in a future review.
M2 Max 16-inch MacBook Pro - Design
Apple's first introduction of the current 16-inch MacBook Pro was striking. After years of user complaints, it packed so many improved elements in a compact and highly usable package. There's not much difference with the M2 Max version.
We're still looking at a flat aluminum slab with rounded corners, measuring an unchanged 14.01 inches wide, 9.77 inches deep, and 0.66 inches thick.
Apple offers the machine in silver and Space Gray variants. We opted for the latter. It's still a shame Apple doesn't have any other colorways for the MacBook Pro, such as the Midnight hue found on the
MacBook Air
.
The general design is also unchanged, with a thin top lid flipping open to show a large screen with slim bezels, a large glass Force Touch trackpad, and a keyboard with grille sections to each side.
Even the lip to lift the lid, and the feet on the base are unchanged from last time.
There's one physical change of note -- the weight increased from 4.7 pounds to 4.8 pounds for the M2 Max edition. This is a fractional ounce and looks weightier in spec sheets than it is because of rounding. You won't notice the change in day-to-day use, and if you do, take one cable out of your travel bag to more than make up the difference.
M2 Max 16-inch MacBook Pro - Display
Making a welcome return is the 16.2-inch Liquid Retina XDR display with mini-LED backlighting. This screen offers a massive 1,000 nits of sustained full-screen brightness, with 1,600 nits at a peak for HDR content.
That backlighting provides a fantastic contrast ratio of 1 million to 1, so you get outstanding image quality and vibrancy from the notebook.
The 16.2 screen is a 16-by-10 ratio, with an overall resolution of 3,456 by 2,234, giving it a traditionally high pixel density of 254 pixels per inch.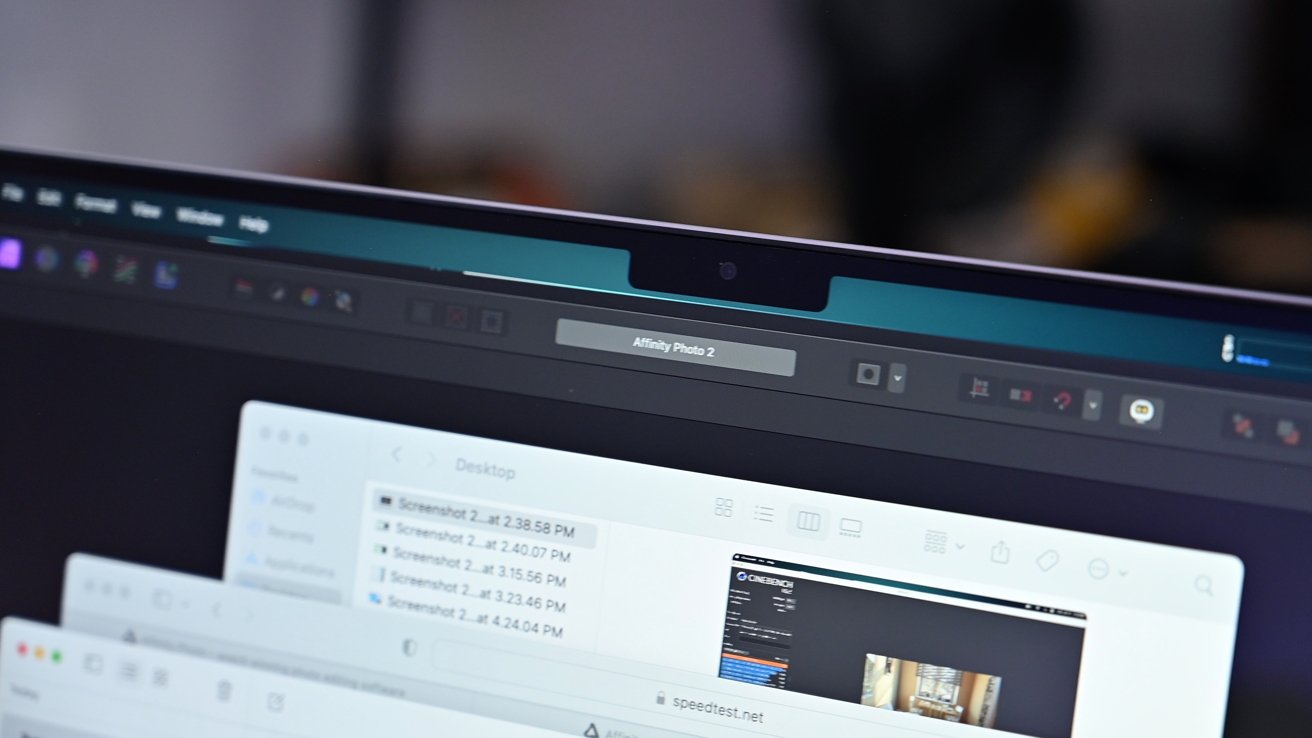 FaceTime Camera notch
Of course, the notch reappears here, and the usual complaints about it eating into the screen have already restarted. Like last time, it only consumes a small part of the menu bar and is hidden by an extended virtual top bezel in full-screen mode.
We don't mind the notch as it's still preferable to the alternatives -- a smaller display or larger bezels. Plus, compared to its 14-inch counterpart, there's more screen real estate and less chance menu items will be obfuscated by the notch.
Outside of the notch, you still have a 16-inch display which is plenty for most mobile workflows.
That screen offers the typical Wide-Color P3 support, True Tone, and ProMotion's 120Hz adaptive refresh rate magic.
ProMotion is better than when we reviewed the last model, not because Apple changed the hardware but because many more applications support it, including
Safari
.
Like the rest of the design, Apple's reluctance to massively change the display makes sense.
M2 Max 16-inch MacBook Pro - CPU, GPU
The M2 Max base configuration includes a 12-core CPU, set up with eight performance cores and four efficiency cores. It also includes a 16-core Neural Engine, improved from last time, and a massive 400GB/s of memory bandwidth for its unified memory.
The lower model also has a 30-core GPU, which trumps the 24-core GPU from the base
M1
Max model. There is a build available with an upgraded 38-core GPU, which is a massive graphical improvement, and again beats the M1 Max's upper tier of a 32-core GPU.
In terms of performance, Apple claims the M2 Max offers up to 20 percent more performance than the M1 Max.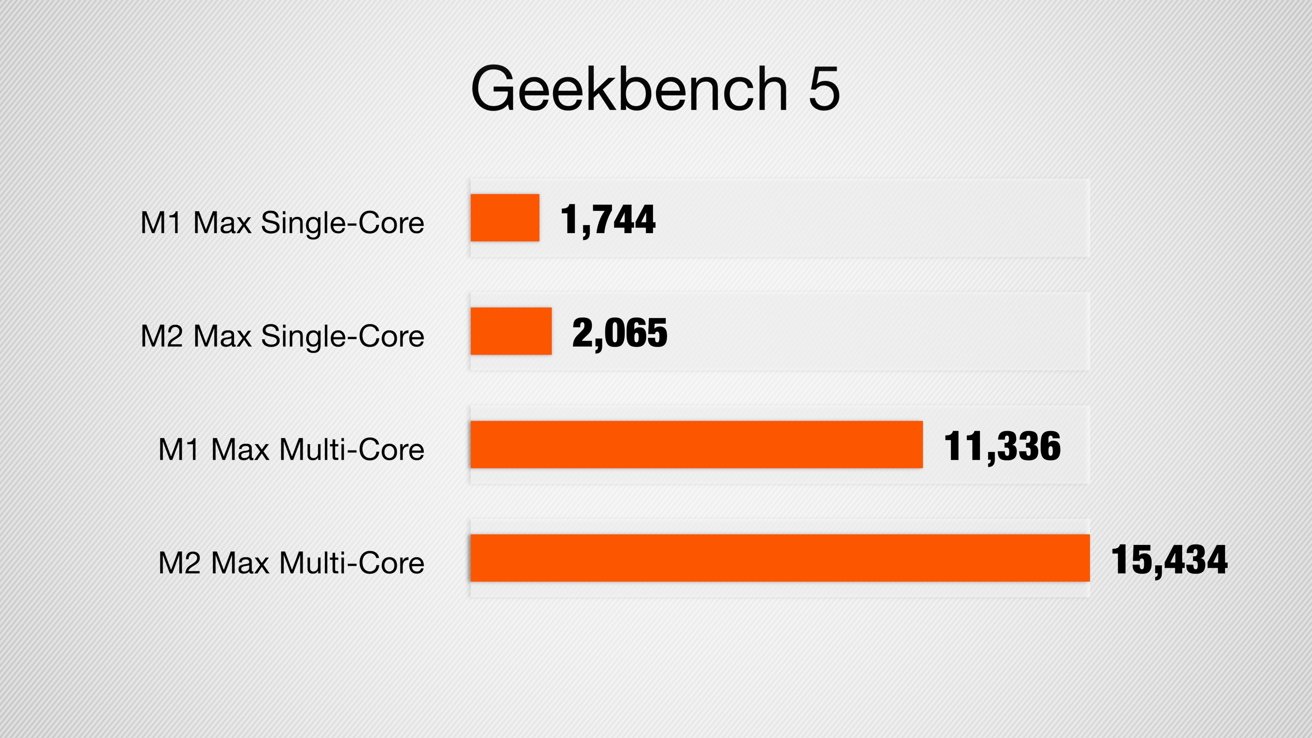 Geekbench 5 Results
We started with our typical benchmarks to quantify performance. In Geekbench 5, the single-core speed improved from 1671 to 2065, representing a roughly 20 percent improvement.
Multi-core performance has improved nicely because the M2 Max is now a 12-core CPU versus only a 10-core on the M1 Max on top of the heightened performance per-core. It jumped another 20% from 12404 to 15434.
Apple's first M1 Max was already a powerhouse, and to improve the CPU by 20 percent in just over a year is quite impressive.
Post review, we also tested the new machines on the newly released Geekbench 6 benchmark. The new M2 Max 16-inch MacBook Pro scored 2558 on the single-core and 13321 on the multi-core.
Cinebench R23 echoed these results, with the multi-core going from 11966 to 14808, another 20 percent improvement.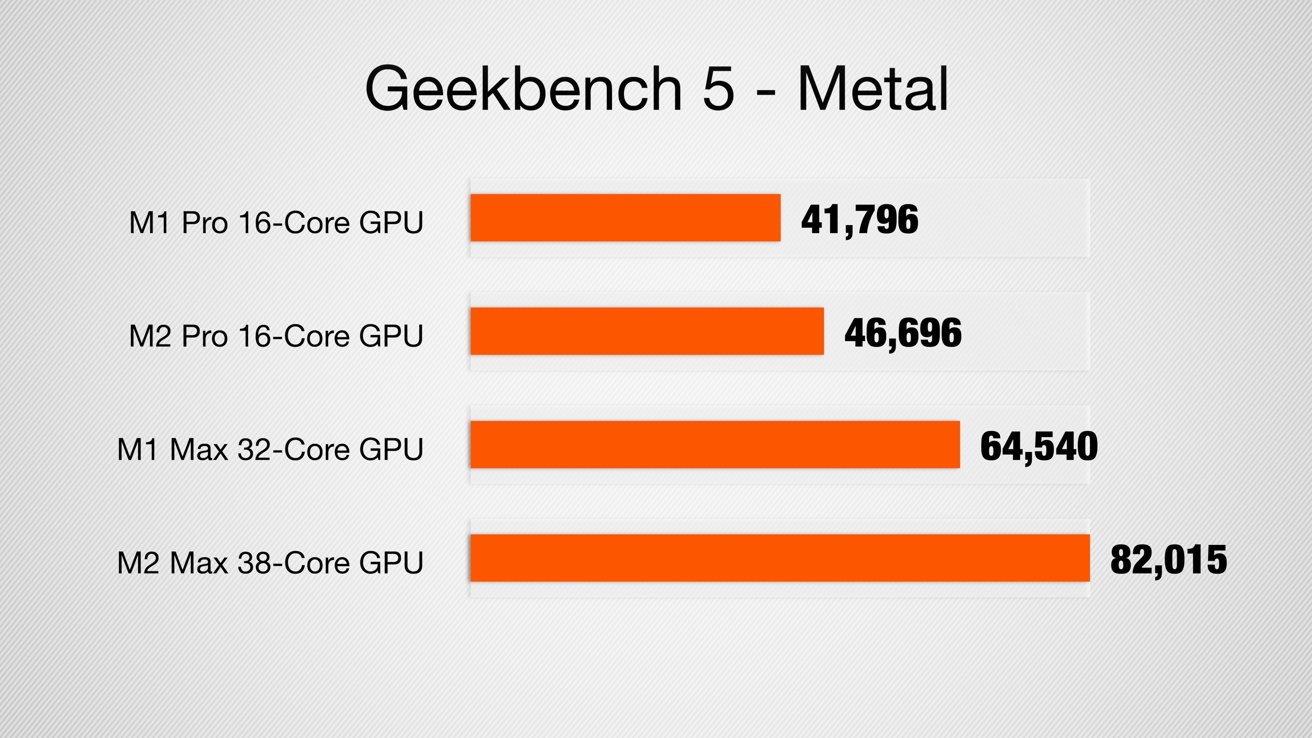 Geekbench 5 graphics
On our top-of-the-line M1 Max 16-inch MacBook Pro, we had a 32-core GPU compared to the 38-core GPU on the M2 Max version. The Geekbench 5 Metal GPU graphics test went from 68904 to a whopping 82015.
Geekbench 6 resulted in a score of 134293 on the Compte graphics test, running under Metal.
That 13000-point gain is a 19 percent improvement in the standardized benchmark. We didn't see any interruptions or hiccups while editing 45MP RAW photos or scrubbing through a 20-minute 8K video project in Final Cut.
Of importance to video editors is the Media Engine, Apple's name for the hardware-accelerated video encoding and decoding built into the chip. For the M2 Max, there's one decode engine, and two encode engines for handling H.,264, HEVC, ProRes, and ProRes RAW footage.
There are two dedicated ProRes encode and decode engines in the Max, twice the number offered by the M2 Pro.
When we tested a 20-minute 4K video export, our M2 Max finished the job at four minutes and 59 seconds, while the M1 Max took seven minutes and 14 seconds.
On an 8K workflow, we exported a five-minute video in 20 minutes and 24 seconds on the M2 Max, which took 25 minutes on the M1 Max.
To further test graphics, we opened up Affinity Photo 2 and ran its integrated benchmark. The combined multi-CPU score yielded 1028 on the M1 Max and 1289 on the M2 Max.
The GPU went from 20304 on the 32-core M1 Max GPU to 28133 on the 38-core M2 Max GPU. Almost a 30 percent improvement.
Monitoring the powermetrics
For a more in-depth benchmark, we ran Cinebench R23 ten consecutive times while at the same time monitoring the average CPU temperature across all cores, CPU speed, and fan speed.
As we started the test, the CPU temperature jumped quickly to 205F, where it hovered for the nearly two-hour test. It would get as high as 209F and as low as 204F.
The fans engaged, though we could still barely hear them even after prolonged CPU stress. The M2 Max clock speeds hit 3.2GHz at a peak, versus the M1 Max, which clocked in at 3GHz under load.
The increased CPU speed also resulted in a slightly increased power draw. The average power draw on the M2 Max was 34W, while the M1 Max only used 28W.
Despite the faster clock speed, near-silent fans, and higher power draw, the new MacBook Pro had no thermal issues. And, that's with the smaller internal heatsink that caught some attention in teardowns.
Using a non-contact thermometer intended for hardware measurements, we measured the top case and bottom case temperatures while in the middle of the benchmark after roughly an hour of maxing out the performance.
The top case was 109F directly behind the fast-forward function key, and the bottom was 104F at its hottest.
It was warm while on our lap but not nearly as hot as the 2016 design. Some users had reported temperatures above 150 degrees Fahrenheit for the old design on social media.
M2 Max 16-inch MacBook Pro - Connectivity
The physical connection options introduced in the M1 edition were gleefully welcomed by a user base tired of living that dongle lifestyle. There's no real change here, but it's certainly more than enough to keep those folks happy.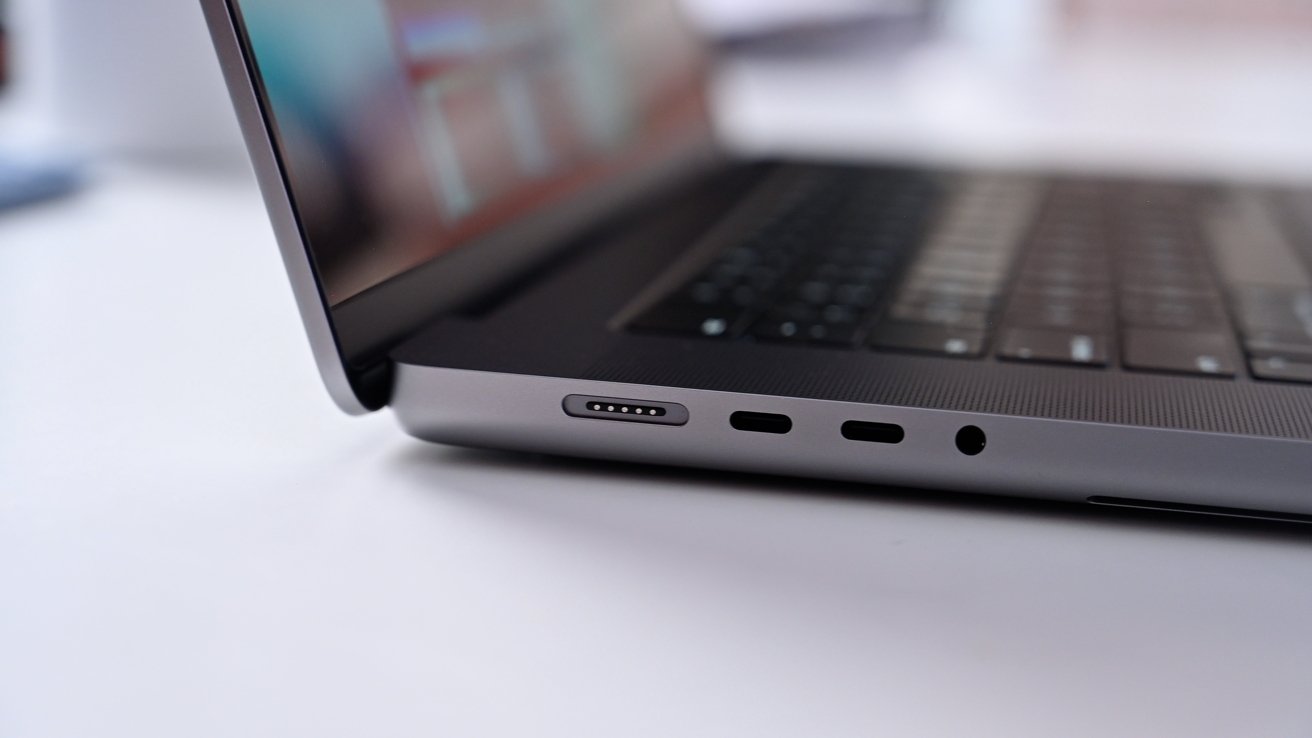 Left side ports
The list starts with a trio of three Thunderbolt 4 ports, with two on the right and one on the left. These can handle 40Gbps Thunderbolt 4 and USB 4 and act as a DisplayPort or HDMI connection with the right cabling.
You can also use the Thunderbolt ports for charging, which is handy if you have a dock with power delivery, and if you don't want to use
MagSafe
3.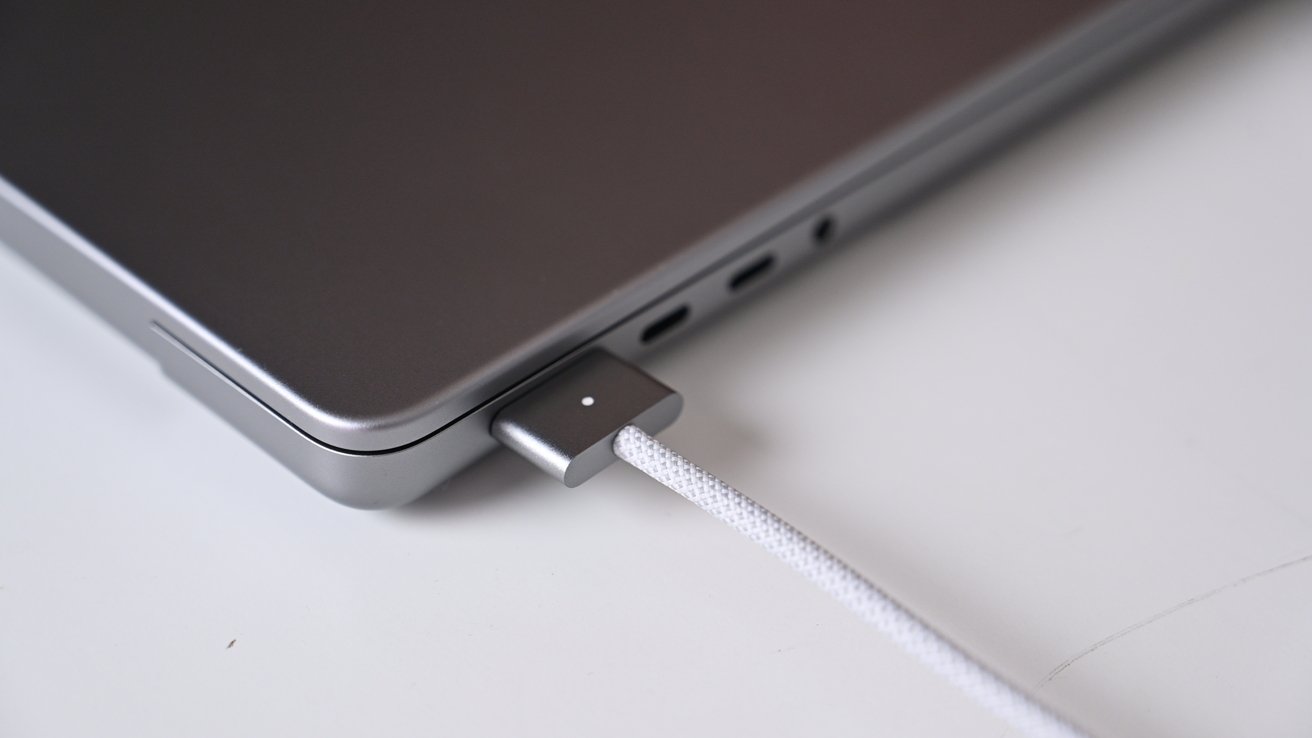 Space Gray MagSafe 3
Speaking of MagSafe, Apple includes a color-matched Space Gray cable with the darker laptop this time. MagSafe 3 can deliver up to 140W with Apple's 140W GaN USB-C PD 3.1 power brick.
In 2021, there were few alternative chargers that could handle that much power. In 2023, the market is becoming saturating them.
Users now have myriad options to deliver full charging speed to a Mac, while also powering other accessories.
The HDMI port returns for this tour of duty, along with the SDXC card slot, giving ways for photo and video-based creators to offload their work quickly and to easily connect their MacBook Pro to TVs and monitors that don't necessarily work over DisplayPort.
There is always the argument that these two extras could've been swapped for a fourth Thunderbolt port, but on balance for convenience while in the field, it's probably for the best.
We prefer a fourth Thunderbolt port. The majority of users will likely find a need for native HDMI from time to time.
Plus, it's with HDMI 2.1 that Apple can now support a 240Hz 4K external display and an 8K external display, albeit not simultaneously.
On the wireless connectivity side, Apple has finally migrated from Wi-FI 6 to Wi-Fi 6E. This is more of a future-proofing move, with Wi-Fi 6E effectively non-existent right now.
Wi-Fi 6E enables the use of the 6GHz band alongside 2.4HGHz and 5GHz. In apartment buildings and cities with an overabundance of wireless networks, this can greatly increase the user experience.
We only have a Wi-Fi 6 mesh network in this tester's office, but we saw increased network performance. We had download speeds of 431Mbps on our last-gen machine and got up to 647Mbps on the new one. We didn't see this on the new
14-inch MacBook Pro
, but more on that model another day.
There's also a shift from Bluetooth 5 to Bluetooth 5.3 for this generation. Again, this is not so much a move for today, but for tomorrow.
M2 Max 16-inch MacBook Pro - The Keyboard
Like other externally-facing bits, Apple hasn't changed the keyboard with this revision. Apple stuck to the backlit
Magic Keyboard
from the 2021 model.
That scissor mechanism gives the keys travel of about 0.9mm, which is between the smaller 2016-style keyboards that manage 0.6 to 0.7 millimeters and the 1.2mm of the 2012 to 2015 models.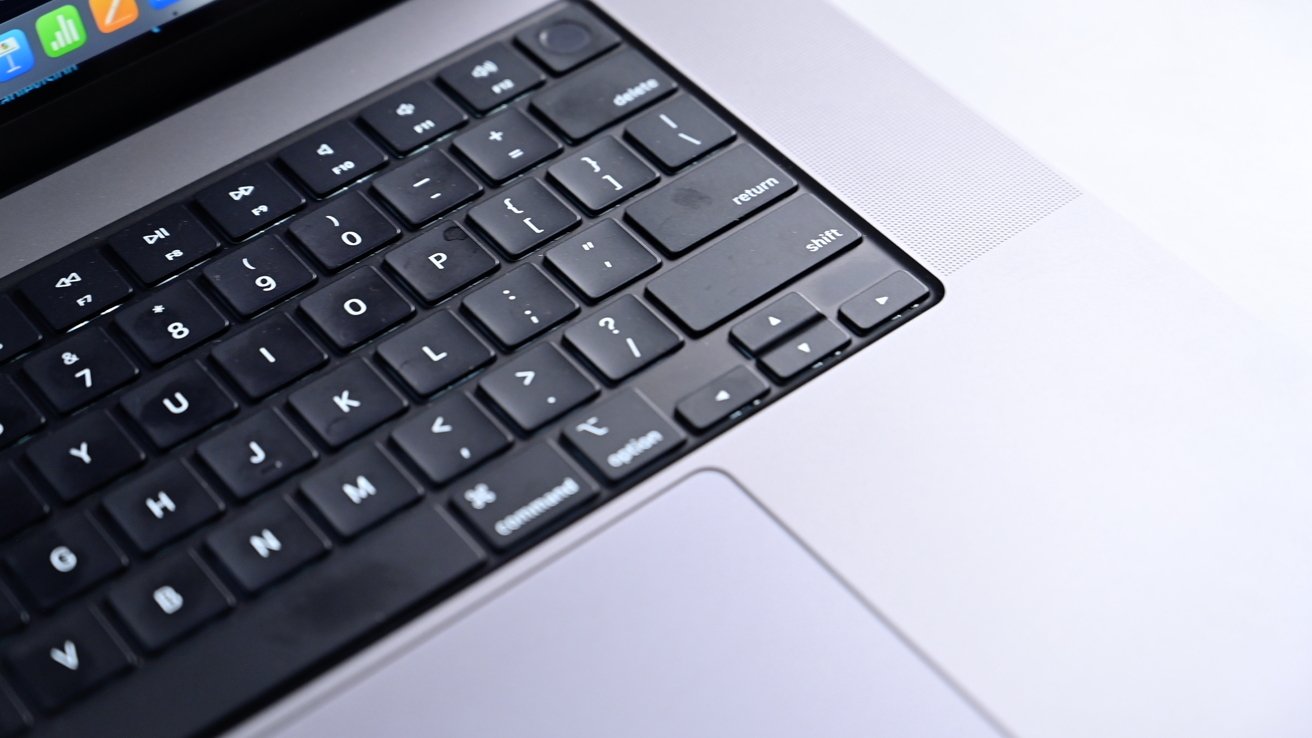 Apple's slim keyboard
The departure of the
Touch Bar
from the last generation led to the introduction of a conventional full-sized function key row, with a dedicated
Touch ID
button on the right-hand side. It was a change to adjust to back then, but now it's a more familiar and standard keyboard, with the Touch Bar being an older oddity.
That doesn't mean we still don't miss it, though.
M2 Max 16-inch MacBook Pro - Power and Battery
The introduction of
Apple Silicon
brought a new low-power way of working, with a considerable increase in battery run time. That's gone through a slight improvement to become even better.
Apple claims the integrated 100-watt-hour lithium polymer battery can last up to 22 hours of
Apple TV
app movie playback, up from 21 hours in the previous generation. Meanwhile, wireless web surfing now reaches up to 15 hours, up from 14 hours.
Our testing bore out Apple's estimates.
These aren't monumental changes like last time, but they're continued nudges in the right direction. We knew the MacBook Pro could easily last all day, but there's now even more of a mental safety net in knowing it can go even longer.
There's also the choice of either using USB-C or MagSafe 3, with the former more useful for docks with sufficient power delivery. MagSafe does breakaway, so your computer won't be launched off a desk by an errant cable trip, which brings a bit more peace of mind.
M2 Max 16-inch MacBook Pro - Camera and Audio
Apple replaced the aging 720p webcam with a 1080p
FaceTime
HD camera in the previous generation. For 2023, the same camera is in use here too.
Hidden away in that display notch, you may be bamboozled thinking it hides away a
Face ID
-style system, but it doesn't. It's just a regular webcam, with no facial recognition trickery. It seems like user training to prime the pump for adding Face ID to the Mac later down the line.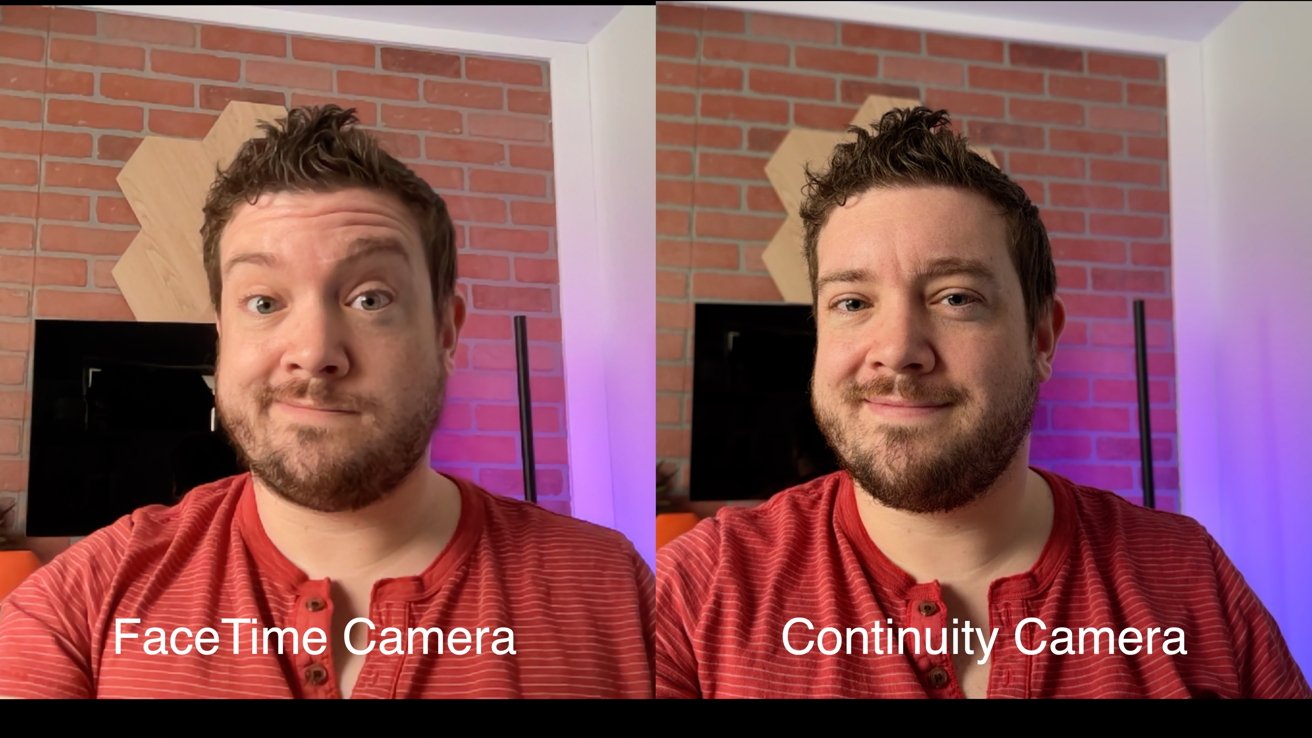 Continuity Camera versus the FaceTime camera
As well as the 1080p resolution, the camera also benefits from an image signal processor included in the chip, which feeds into the various computational photography improvements Apple has been working on over time.
The camera quality is still middling versus some third-party external offerings. We get much better visuals using our
iPhone
and Continuity Camera.
For sound, Apple reuses its six-speaker sound system, with high-fidelity speakers and force-canceling woofers.
There's support for wide stereo sound and Spatial Audio if you're playing Dolby Atmos content using the built-in speakers. If you own an
AirPods
model with Spatial Audio support with dynamic head tracking, it'll work with them too.
Recording duties are relegated to a three-mic array that Apple says is "studio-quality" and have a high signal-to-noise ratio and directional beamforming.
If you're an audiophile, the 3.5mm headphone jack is still available with support for high-impedance headphones.
Again, audio is a place that doesn't need much in the way of regular changes when it's this good. This setup will likely hang around for a few more generations, probably still in this enclosure design.
M2 Max 16-inch MacBook Pro - Configuration options
The absolute base model of the M2 Max 16-inch MacBook Pro has a 12-core CPU and 30-core GPU, complete with 32GB of unified memory and a 512GB SSD for $3,099.
Upgrading to the 38-core GPU version will cost you an extra $200, making it $3,200 without adjusting any other specifications.
Upgrading the memory from 32GB will cost an extra $400 to get 64GB. You can get to 96GB of memory, but only by picking up the 38-core GPU option, with the memory upgrade alone adding a further $400 on top of the 64GB upgrade.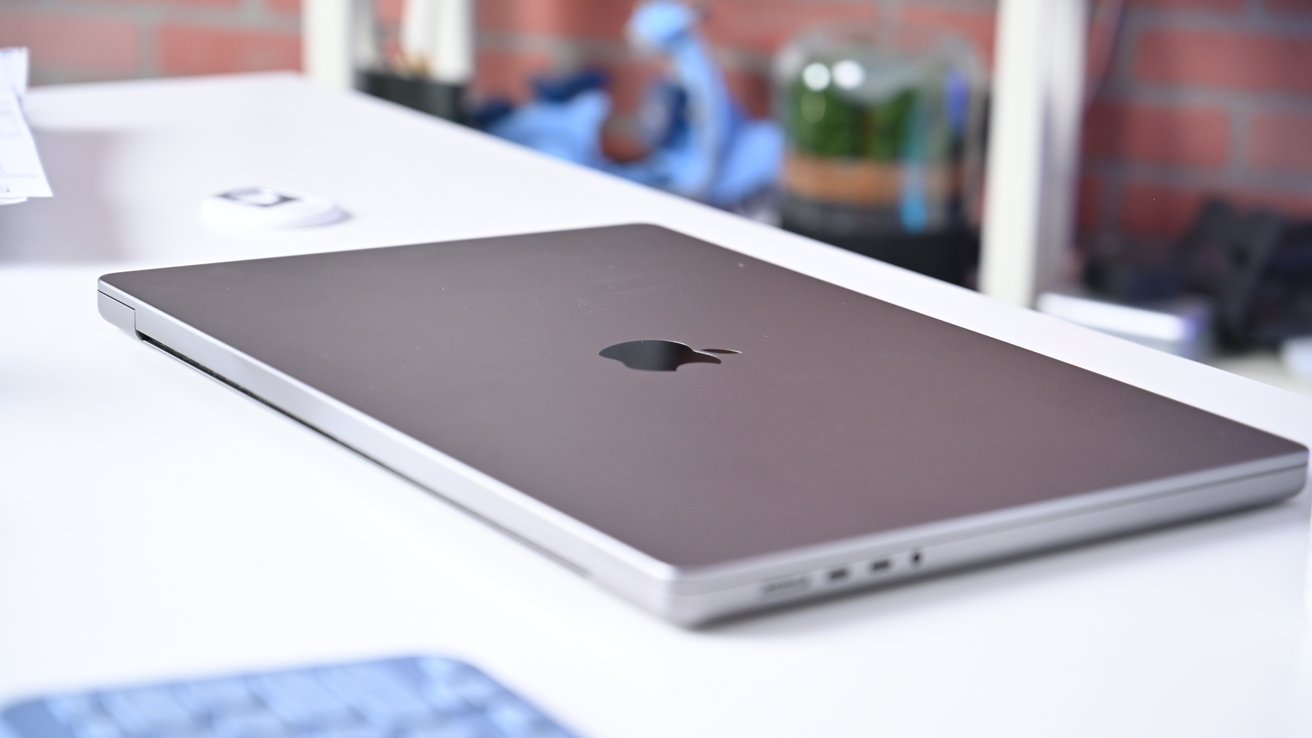 16-inch MacBook Pro closed
Starting from the 512GB storage option, 1TB is $200 more, with 2TB another $400 again, 4TB being $600 even more, and yet another $1,200 will get you 8TB. That means you'd be paying an extra $2,400 for 8TB versus the 512GB option.
If you go all-out and get the 38-core GPU, the 96GB of unified memory, and the 8TB of storage, the price of the M2 Max 16-inch MacBook Pro grows to $6,499, more than double the lowest configurable price.
In 2023, the same value to power proposition as 2021
The MacBook Pro is commonly seen as a creator's notebook, while the 16-inch model is the power user option. For those who feel they need or deserve the extra two inches of screen estate.
What Apple had for the M1 Pro and M1 Max counterparts was an excellent notebook. The upgrade to M2 Max makes what was already a powerhouse notebook into an even higher-performing one.
Everyday "Pro" users aren't going to see that much of a benefit with the shift to M2 Max over M1 Max or other non-base chips. It'll only really be those who have an Intel MacBook Pro, or have needs that push the abilities of the Apple Silicon MacBook Pro from 2021 that will truly see the benefits.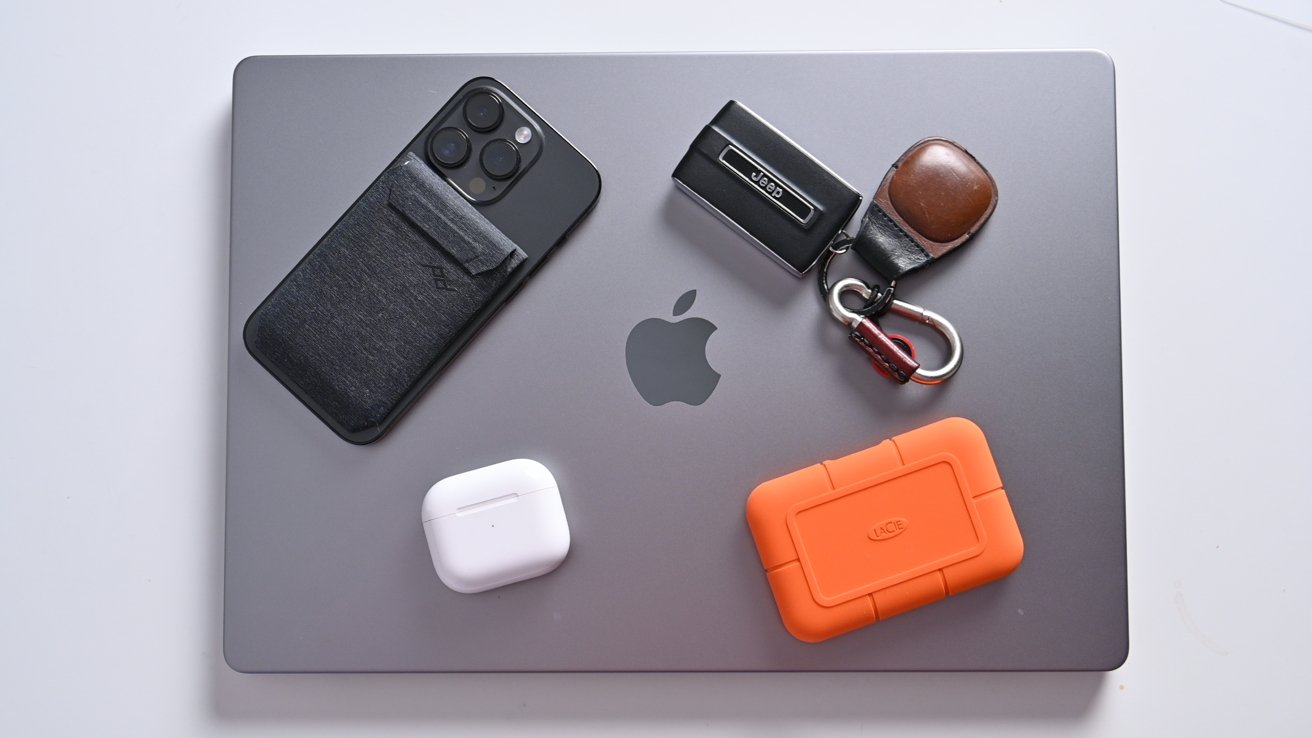 Apple's portable, larger MacBook Pro
Indeed, for Pro users with more modest or conventional needs, an M2 Pro or even an M1 Pro or Max edition will likely suit them well enough. Power users will demand the extra performance on offer.
M2 Max 16-inch MacBook Pro Pros
Design still feels new and looks great


Weight difference is negligible


CPU and GPU both have substantial gains over prior generation


Little changes like Wi-Fi 6E, Bluetooth 5.3, HDMI 2.1 add up


Memory maximum has increased for bigger workflows


More accessories and applications updated for the new machines this time around
M2 Max 16-inch MacBook Pro Cons
FaceTime camera still unimpressive


Keyboard easily shows fingerprint oils


No new color options
Rating: 4.5 out of 5
Apple pushed the envelope with the MacBook Pro with its first M1 Pro and M1 Max models. It's not quite the same feeling this time, but you can tell there's a bit more in the package.
If you have an M1 Pro or M1 Max 16-inch MacBook Pro, you likely won't feel the urge to upgrade. If you have an older model, though, it may finally be worth upgrading -- unless you insist on waiting for Apple to move to OLED displays in a few years.
Where to buy Apple's 2023 16-inch MacBook Pro
Every 2023 16-inch MacBook Pro configuration
is eligible for triple-digit
savings with promo code
APINSIDER
at Apple Authorized Reseller Adorama.
At press time, the
MacBook Pro deals
range from $160 to $300 off MSRP, with the latest prices at your fingertips in our
2023 MacBook Pro 16-inch Price Guide
.
Read on AppleInsider