Audio-Technica ATR2100X-USB review: first class economy microphone
For podcasting, the ATR2100X-USB microphone is rugged, and records much better audio than its low cost suggests.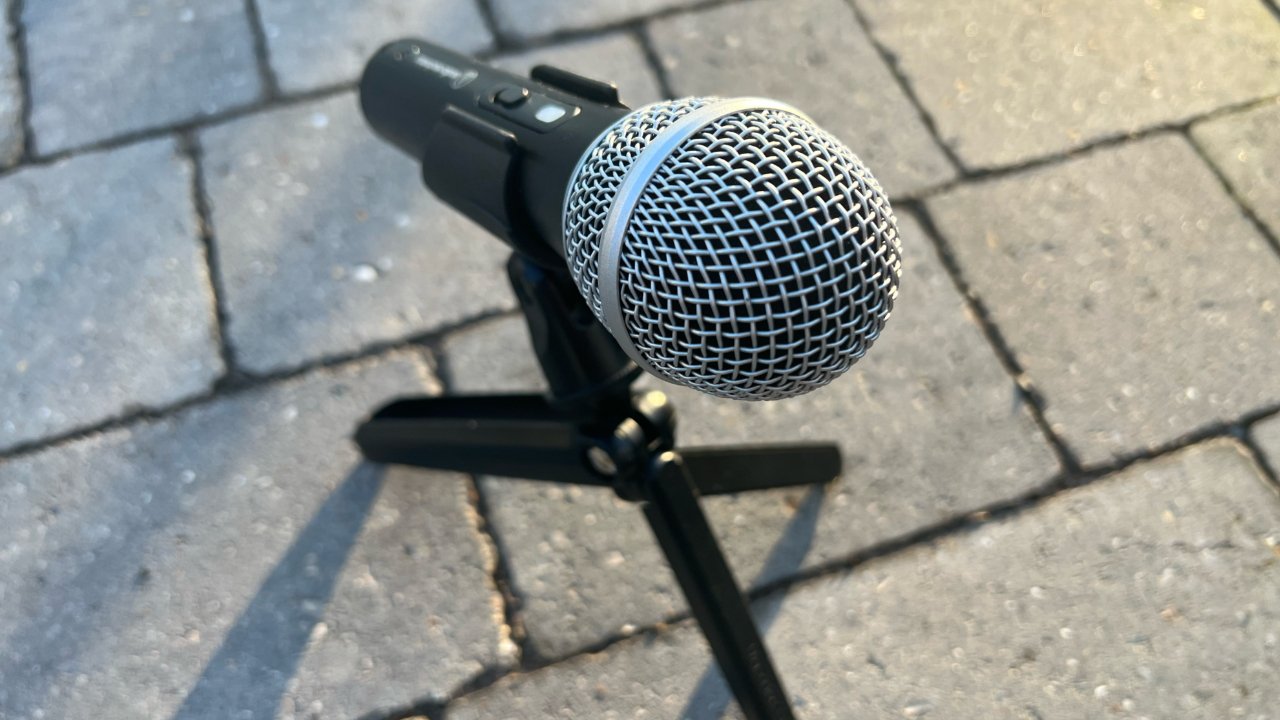 Audio-Technica ATR2100X-USB
It's never just the microphone that's an issue in podcasting, there is also the environment you record in. Even that concern ranges from simple noisy backgrounds, through echoey surfaces, and sounds from the desk or chair.
So just as one single example, the Audio-Technica ATR2100X-USB replaced a
Blue Yeti
microphone in my home office.
Actually, more than that, it replaced an entire assembly of the Blue Yeti mic mounted on a movable arm that I would bring in for podcasts, then push away afterward. Doubtlessly this Audio-Technica mic could be similarly mounted, but I just use it on the desk, with its provided little stand.
And I so much prefer the results.
Weighty design, tricky stand
The microphone is a cardioid one that podcasters will use with the provided USB-C cable. The mic also supports XLR, however, which musicians may prefer because it's how to connect the device to amplifiers.
It comes with three cables:
USB-C to USB-C


USB-C to USB-A


XLR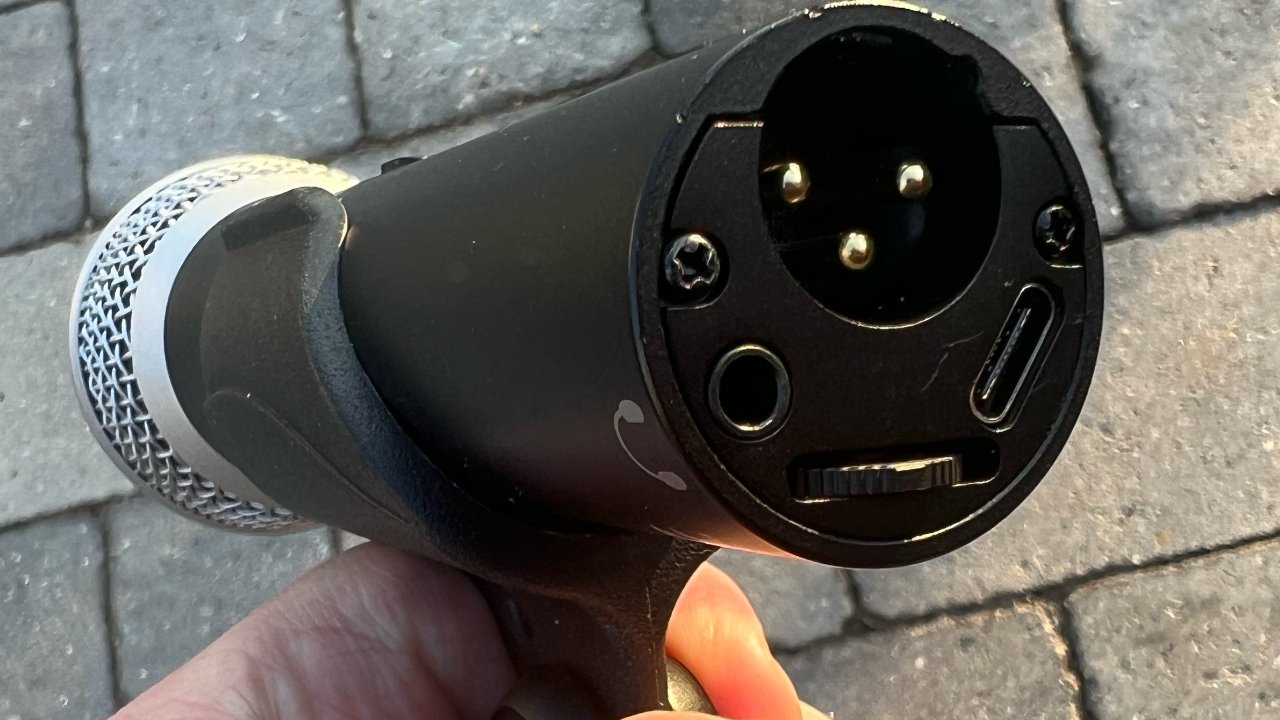 That's a USB-C port, an XLR one, and a headphone jack
There's also a microphone grip and a portable stand. That stand screws onto the grip part and it's a little too easy to miss the thread and have the stand come off.
It's a curious thing because this stand seems particularly well-designed initially. The stand ships folded for transport, but then splits out into three short legs to make a stubby tripod.
The legs vary fractionally in length, but overall they're around 11cm. That's obviously not going to suit a singer standing up, but for a podcaster it means the mic can be set down on a desk without buying a separate stand.
When you leave the mic with its stand connected, it's excellent. It's still a small enough package to be convenient, too.
But when you take off the stand in order to pack it away for travel, it is tricky to get it back on exactly right. It can feel as if a thread has given way in your eagerness to tighten the screw, so after a time the stand can feel insecure.
What's more likely is that you've managed to miss the thread and the screw fixture isn't quite right. After a few goes of taking it on and off, suddenly it seemed fine again, so it's got to be less the stand, more our clumsiness.
If you are a singer then you can of course hold the mic in your hand, but when you do, you will notice that it feels heavy. It's a dense heaviness that's not enough to be tiring, but definitely enough to make the microphone feel expensive.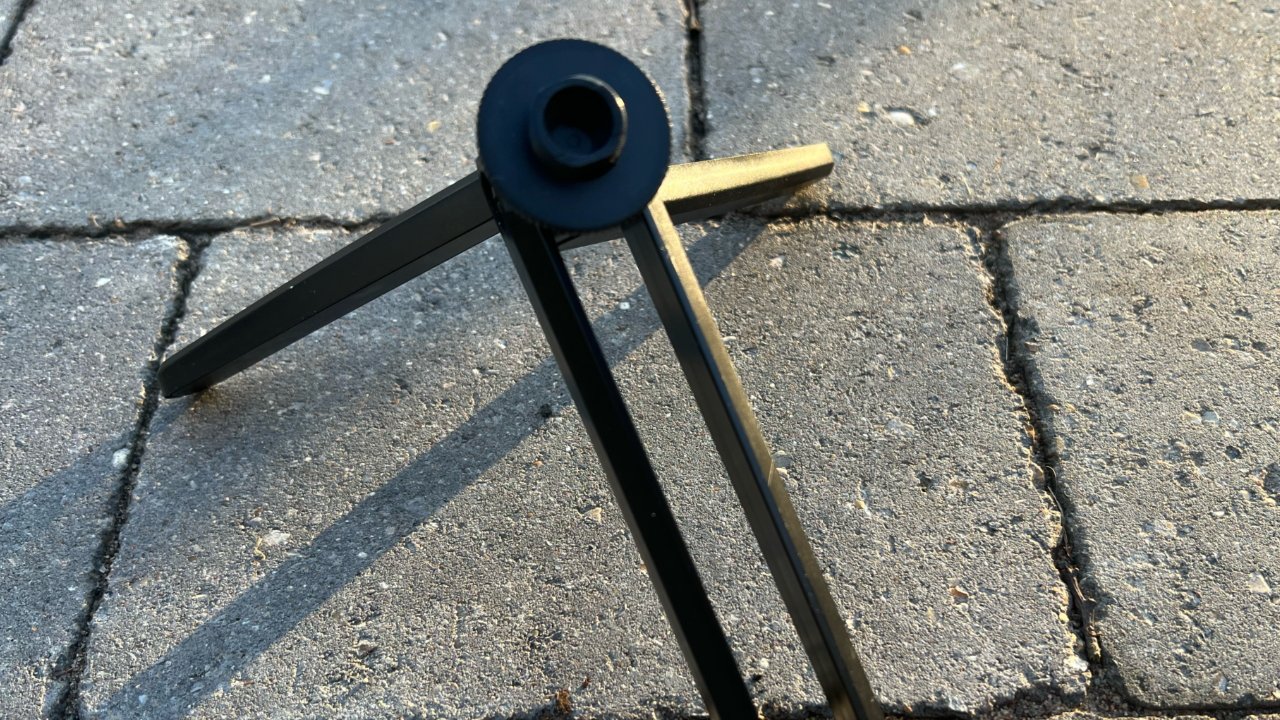 The stand is the handiest but possibly not the strongest part of the microphone
Budget-friendly audio
The ATR2100X-USB costs $79, making it a very value-oriented proposition.
You can spend a huge amount more than the $79 cost of this microphone, and doubtlessly there are situations where you need to, where the recording quality of the ATR2100X isn't sufficient.
But if your budget stretches to thousands of dollars, the odds are that your expertise goes pretty far too, so you know what you need.
If that's a solid, basic, and good-sounding microphone, get this one. It seems built to require the least fuss setting up, and to provide the sound quality most podcasters need.
So it might not suit a recording studio where it's needed to capture the sound of an orchestra. But if your need is podcast audio, or sound for your videos, this is exactly the microphone you need.
ATR2100X-USB Pros


The audio quality is excellent for podcasters and YouTubers


It comes with a well-designed (if a little weak) stand


It also has connectors and cables for three common ports, as standard


ATR2100X-USB Cons


The included stand isn't very strong


Rating: 4.5 out of 5
Where to buy
The ATR2100X-USB is $79
from Amazon
.
Read on AppleInsider