ChatGPT Bing trial expands to more users, iOS version on the way
Microsoft is allowing more people to test out its ChatGPT-powered update to Bing, with the software giant also working on an iOS version that could arrive within weeks.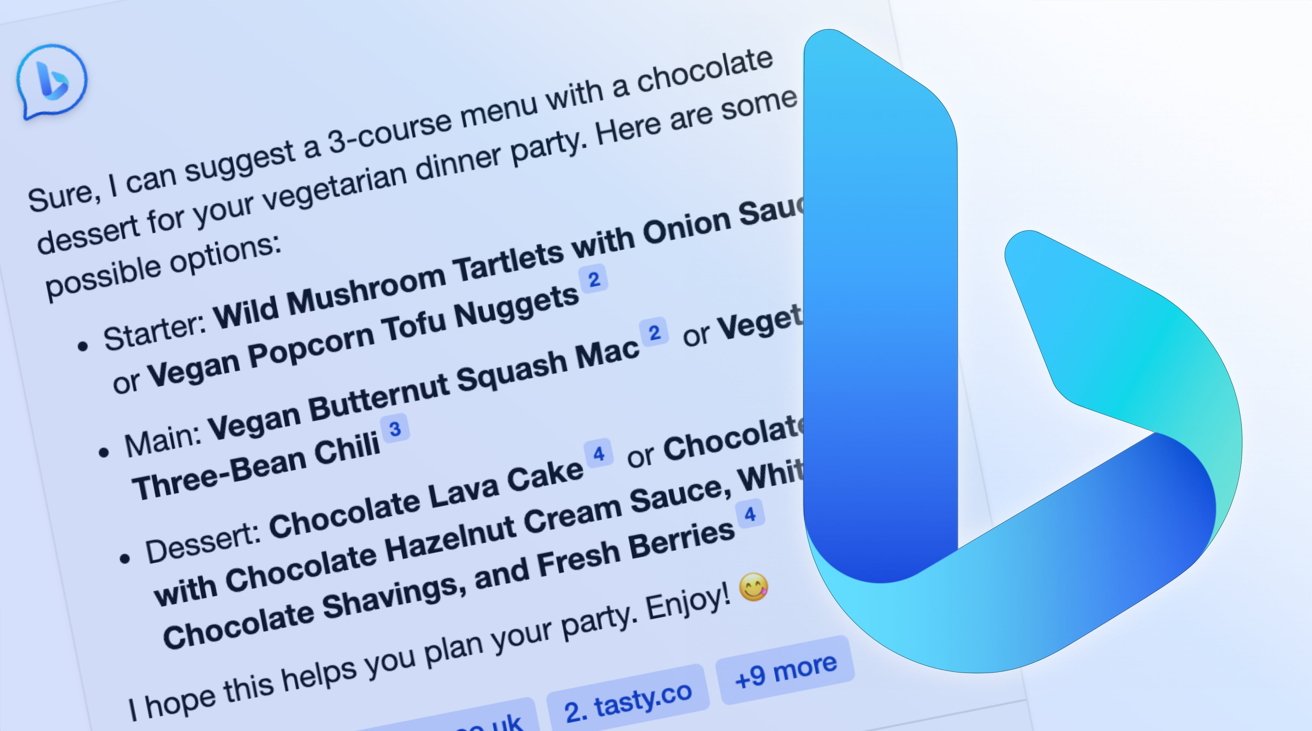 Bing with ChatGPT
In early February, Microsoft introduced a version of its
Bing search engine
that integrated the ChatGPT chatbot into the site. While it has been open to relatively few members of the public, it is being gradually opened up to more users.
More early testers around the world were granted access to the new Bing on Monday,
reports
Windows Latest
. It is available only in an invitation-only early access program, so users have to sign up to a wait list before being able to use it.
From the outset, Microsoft has enabled users to jump the queue, by installing the Microsoft Bing app to their mobile devices, and to set the "Microsoft defaults on your PC."
While users will be trying out the latest iteration of the search engine primarily via a browser, it will also become a mobile affair in the near future.
An email to testers mentions how Bing doesn't "have a mobile experience ready yet," but that it is "actively working on it."
As for how this experience will work on mobile,
sources told
the publication that a "substantial optimized interface" for the AI chat will be included in the Bing app for iOS and Android, complete with "all-new OpenAI-powered content."
There is
an arms race
developing between Microsoft and Google on the AI-infused search front, with Microsoft's ChatGPT offering competing against
Google's "Bard."
While Apple isn't directly involved in that particular, it is still working in the field itself. On February 7,
Apple declared
it would hold an annual internal AI summit in person for the first time in years.
Read on AppleInsider