RiotPWR launches combo Lightning & USB-C controller
RiotPWR makes cloud gaming controllers for Apple hardware, and its newest product works on not just a Lightning iPhone, but a USB-C iPad too.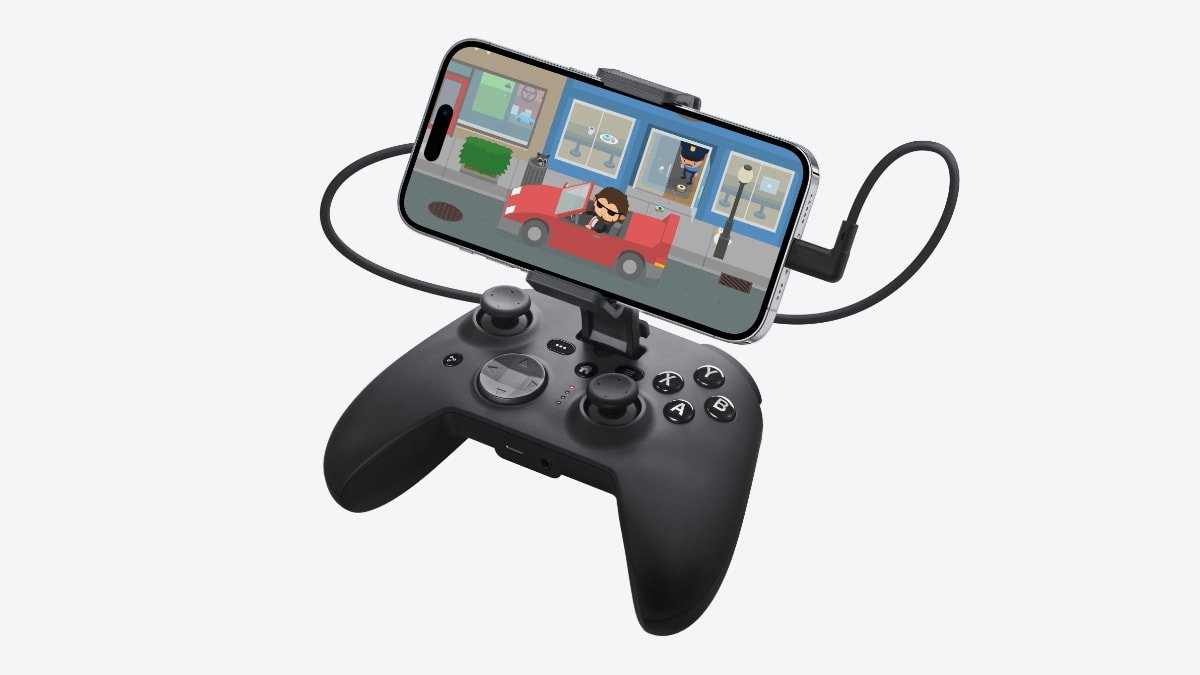 RiotPWR iPhone controller
The new RiotPWR RP1950 controller comes with Lightning and USB-C cables for iPhones and iPads in case Apple releases an iPhone
with a
USB-C port. Newer
iPad
models already include a USB-C port.
The full-sized gaming controller connects to the device's port for low-latency speeds without requiring Bluetooth pairing. It also draws power from the device, so it doesn't need a battery.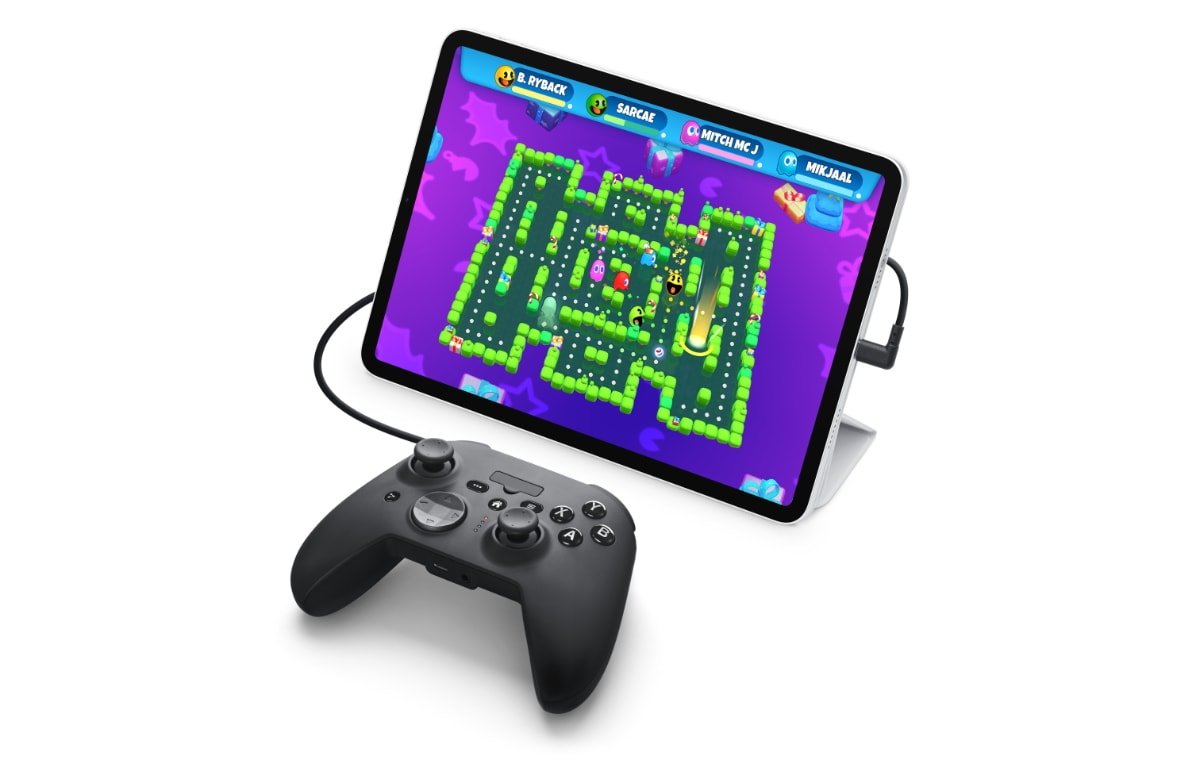 The full-sized gaming controller connects to the device's port
A Lightning port on the controller enables pass-through charging of an
iOS
device during play, despite requiring very little power. And an adjustable mount display can accommodate any iPhone case while letting gamers adjust the tilt.
The controller, which is modeled after console controllers, has two joysticks, Xbox-style button selections, and an eight-way D-pad. Along with an audio DAC and headphone connection, there is a built-in share button for social media or streaming and recording gameplay.
"Competitors' controllers come in Lightning and USB-C variations, but their designs limit users to one connection ability. Apple gamers would need to buy a brand-new controller to play on future Apple devices such as iPads,"
said Fraser Townley
, CEO of RiotPWR. "RiotPWR has always made future-proofing a priority when designing our controllers with our unique swappable and upgradable connection design."
Pricing & Availability
The new RiotPWR RP1950 controller is available on the online Apple store
for $69.95
.
Read on AppleInsider