Will Apple's headset drive an augmented reality renaissance?
Just about every supplier of augmented reality headset components is reportedly gearing up to make more components in the expectation that where Apple leads, many other manufacturers will quickly follow.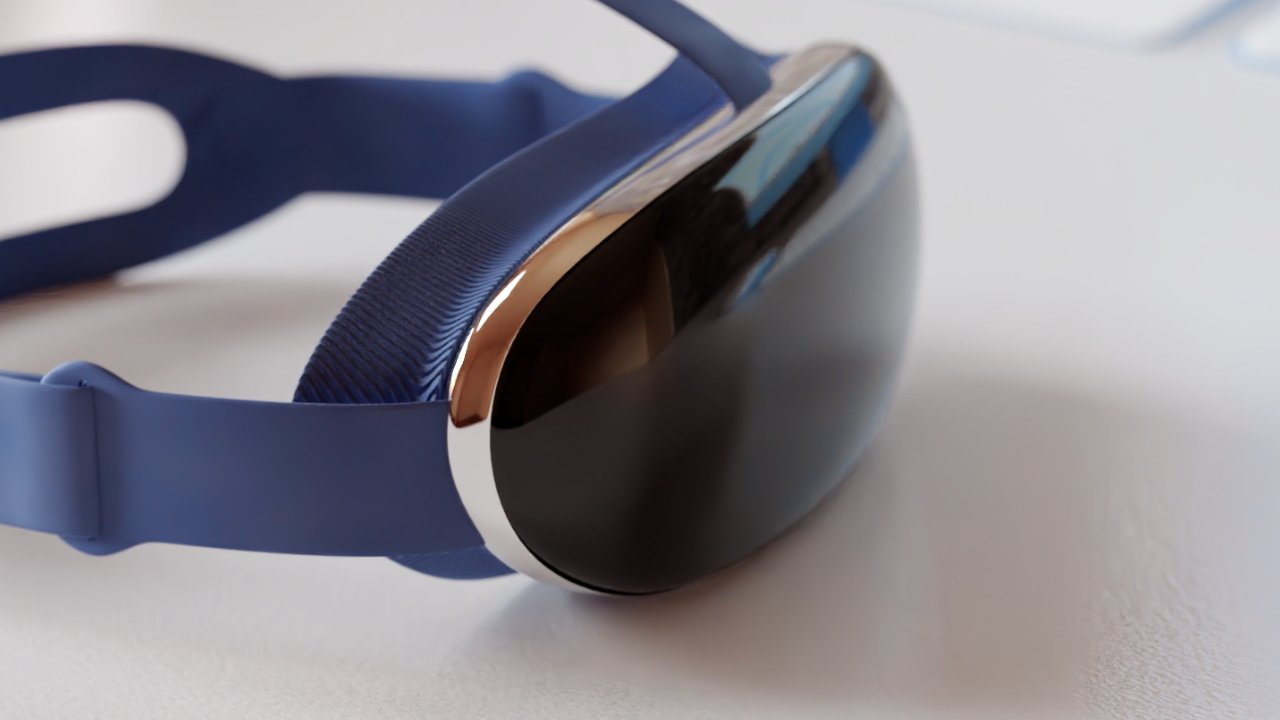 A render of a potential Apple headset
The most
recent rumors
around an Apple AR headset say that it will be unveiled at WWDC 2023 in June. That could be an early announcement, perhaps months ahead of an Apple device shipping, but reportedly, it's already enough for some suppliers.
According to
Digitimes
, makers of the optical components that
could be
used in headsets are preparing for what unnamed sources describe as a surge in demand. While Apple is believed to be preparing an AR headset, the suppliers expect other firms to race to produce extended reality (XR) and mixed reality (MR) devices.
Although
Digitimes
cites unspecified sources within the supply chain industry, the report appears to otherwise be supposition based on how much press Apple is now getting. It's highly likely that any success from Apple will prompt other manufacturers to enter the space, and equally they will want to do so swiftly.
It's
already known
that Samsung is partnering with Google and Qualcomm for a mixed-reality project. However, Microsoft appears to
have abandoned
its own HoloLens and MR plans.
What may also have prompted
Digitimes
is how this year's CES show
had few
stand-out VR devices, as if manufacturers are waiting to see what Apple does.
Generally
Digitimes
has a strong reputation for its industry sources. It has a considerably poorer one for the conclusions it draws from its information.
Currently, Meta would appear to be the most direct competitor to Apple's headset, but the company lost noted developer John Carmack in
December 2022
. He said at the time that Meta had a "ridiculous amount of people and resources" but also claimed "we constantly self-sabotage and squander effort."
Read on AppleInsider