Apple's AR headset & 15-inch MacBook Air rumors, macOS disrupts Dropbox
On this week's episode of the AppleInsider Podcast, your hosts discuss Apple's rumored
15-inch MacBook Air
release, the WWDC-bound mixed reality headset, a possible iPhone subscription model, and more!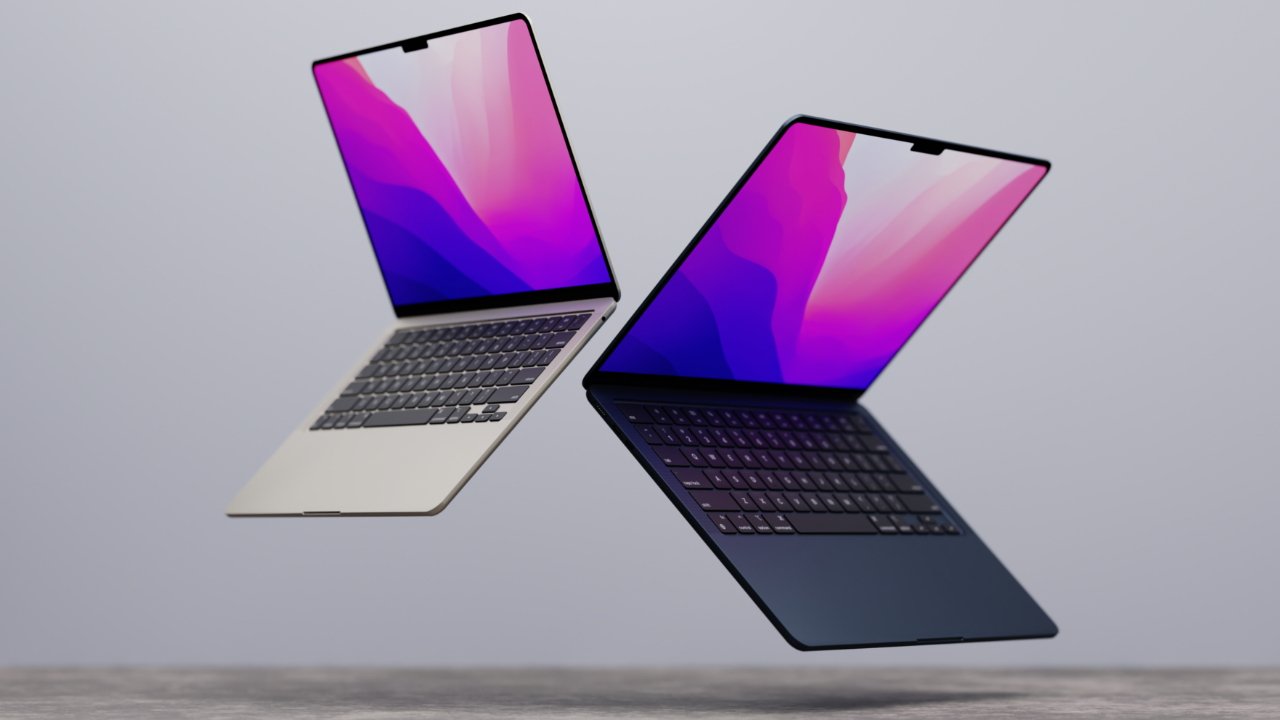 Apple's potential 15-inch MacBook Air
The rumored 15-inch MacBook Pro could be right around the corner, and it could radically change the Mac lineup. Apple may finally reveal its
mixed reality headset
during
WWDC
, but it isn't clear if this is going to be the consumer-friendly model, or a stepping stone to
Apple Glass
.
Next, it's time to dive into Apple fintech and what it might mean for the future of services. Savings accounts,
iPhone
leases, and "buy now, pay later" (BNPL) schemes seem to walk a fine line between useful and predatory.
Also, Apple has changed how third-party cloud providers are able to interact with
macOS
-- and Dropbox will soon change its app for the worse. Finally, your hosts discuss mechanical keyboards and how Stephen might finally learn how to use one.
Contact your hosts
Sponsored by:
HelloFresh: America's #1 Meal Kit! Use the promo code appleinsider65 for up to 14 FREE meals plus FREE shipping when you visit: hellofresh.com/appleinsider65

Kolide: Kolide ensures only secure devices can access your cloud apps. Plus, it's Zero Trust, tailor-made for Okta. Book a demo today when you visit: kolide.com/appleinsider

Support the show

Support the show on Patreon or Apple Podcasts to get ad-free episodes every week, access to our private Discord channel, and early release of the show! We would also appreciate a 5-star rating and review in Apple Podcasts

Links from the show More AppleInsider podcasts

Tune in to our HomeKit Insider podcast covering the latest news, products, apps and everything HomeKit related. Subscribe in Apple Podcasts, Overcast, or just search for HomeKit Insider wherever you get your podcasts.

Subscribe and listen to our AppleInsider Daily podcast for the latest Apple news Monday through Friday. You can find it on Apple Podcasts, Overcast, or anywhere you listen to podcasts.

Podcast artwork from Basic Apple Guy. Download the free wallpaper pack here.

Those interested in sponsoring the show can reach out to us at: [email protected]

Subscribe to AppleInsider on: