Sealed, original iPhone is now worth more than a Tesla Model Y
Posted:
in iPhone
edited February 20
An original
iPhone
, still in-box and factory-sealed, has managed to fetch $63,000 at auction, a new sales record for the rare artifact.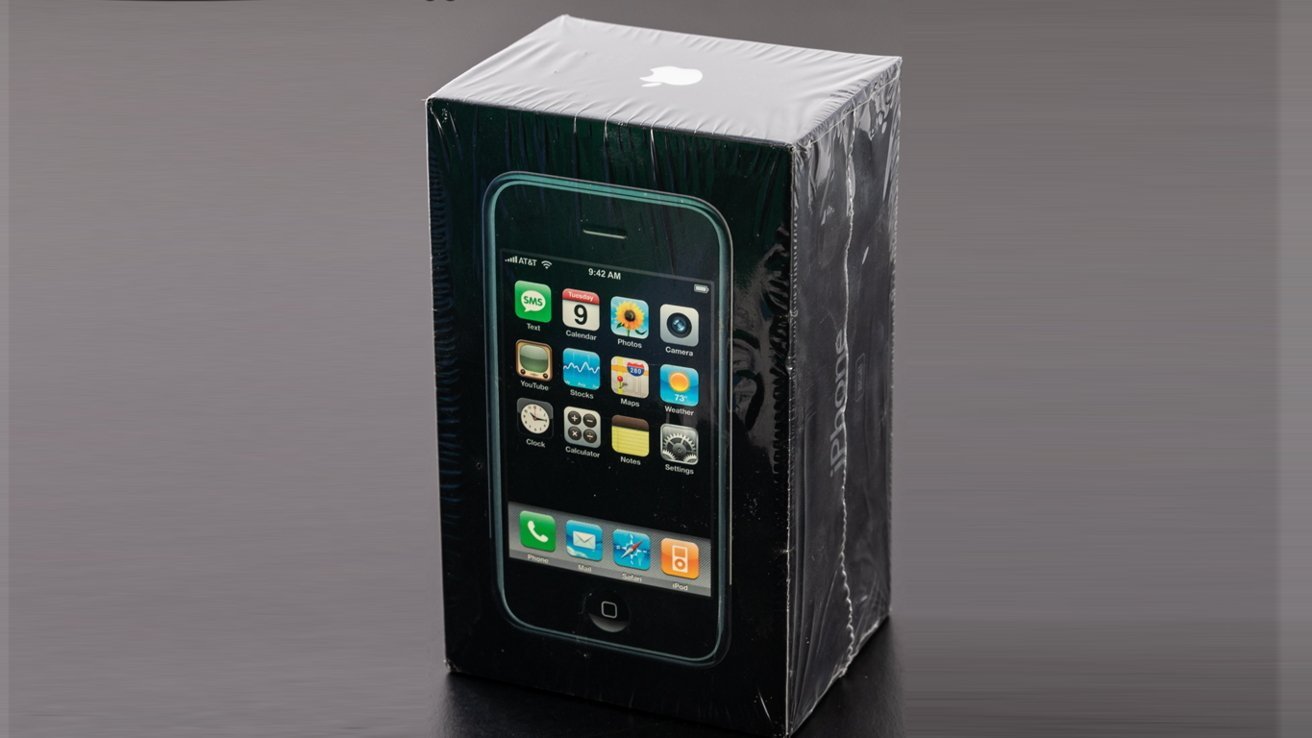 [LCG Auctions]
The lot for the first-gen iPhone went live with
LCG Auctions
on February 2 and ended on February 19. In that time, the package was anticipated to haul in
around $50,000
, but it far exceeded that figure.
At the conclusion, the starting price of $2,500 was followed by 27 bids, bringing the price of the factory-sealed smartphone to $63,356.40, including a buyer's premium.
For perspective, an earlier sealed iPhone sold in August went for
over $35,000
, while another in October
fetched $39,339.60
.
The unused iPhone was owned by Karen Green, who received it as a gift from friends in 2007. However, since the original iPhone was only compatible with AT&T and she was a Verizon customer, the iPhone went into storage.
Green had the iPhone appraised in 2019, with it valued at the time at $5,000. After keeping hold of it for longer, Green put it up for auction to raise funds for a business.
Unlike modern iPhones, the original is a much more modest affair, with a 320 by 480-resolution 3.5-inch display, a 2-megapixel camera, and 2G cellular connectivity. In the case of the auction, it was kept in the original packaging, which displays the iPhone on the front of the box, and it still had its plastic wrap intact.
Read on AppleInsider