'Car Keys Tests' app surfaces on App Store
Posted:
in iOS
edited February 21
"Car Keys Tests" appeared on the App Store, and it is a testing app for licensed MFi developers working on vehicles with Apple
Car Key
.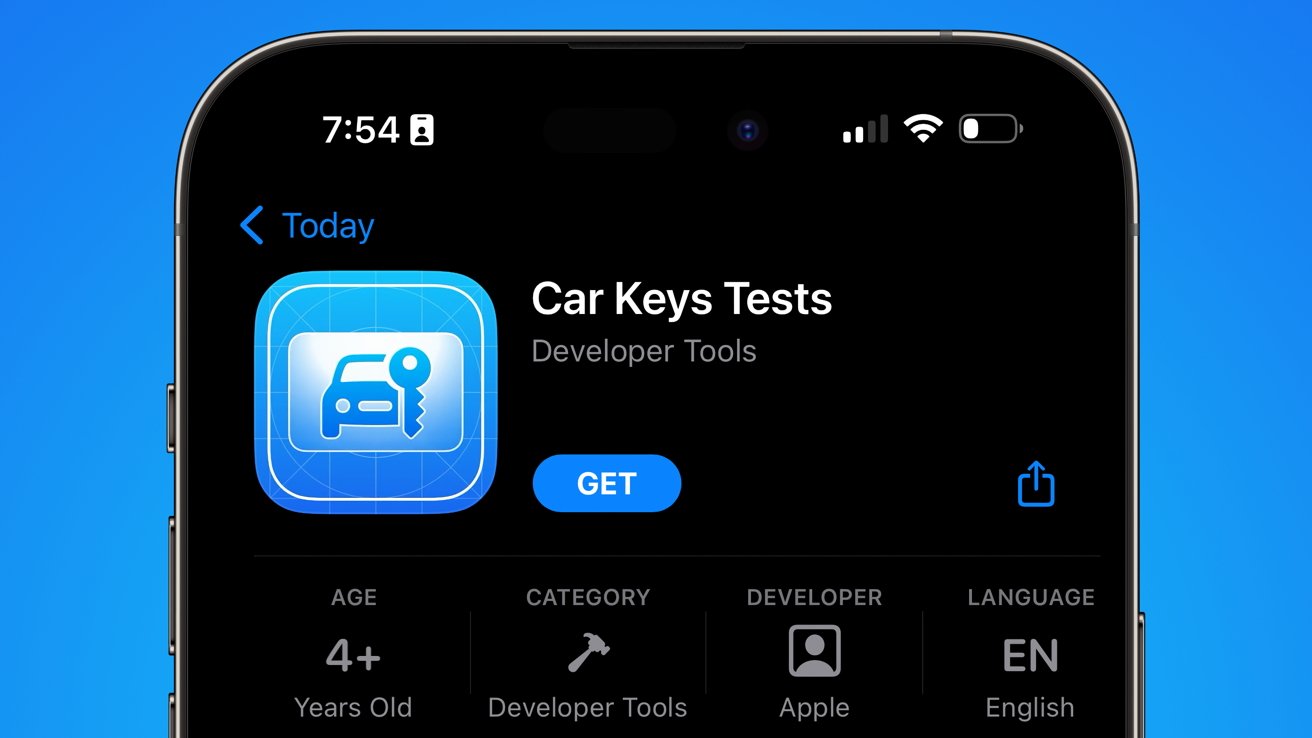 'Car Keys Tests' is a development tool
Apple's Car Key was announced in 2020, but very few vehicles have adopted the feature. The new app,
Car Keys Tests
, seems to indicate a wider rollout could occur thanks to improved testing capabilities.
This bare-bones app enables vehicle manufacturers to test, validate, and troubleshoot the Car Key feature. It shows steps for developers to take to ensure the Car Key software operates as expected.
Apple's brief
App Store
description:
For use by MFi Licensees only. Use the Car Keys Tests app to test and validate connection, performance, and other key requirements for the certification process of the vehicles you develop that incorporate Apple digital car keys technology.
The app was
first discovered
by anonymous sources that shared the information with
9to5Mac
. "Car Keys Tests" isn't listed on the App Store, but a
direct link
will allow users to view the app.
It is possible to download the app, but users are met with a login screen. Only those with access to an Apple Developer account with MFi Licenses for Car Keys will gain full access.
Read on AppleInsider