Suppliers are backing away from Apple AR, says Kuo
With news of Pegatron moving AR headset production to a subsidiary, analyst
Ming-Chi Kuo
says firms are "gradually withdrawing" from working with Apple AR.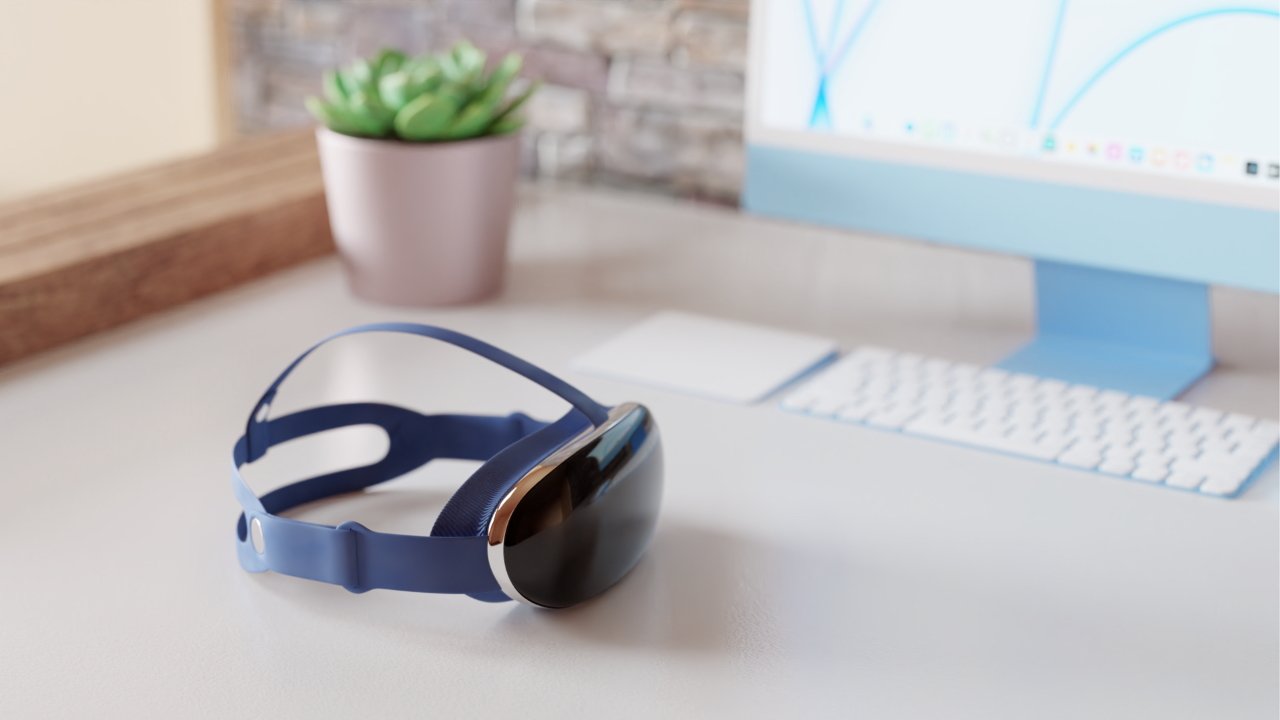 Apple's headset could arrive at WWDC
Kuo has most
recently predicted
a spring 2023 launch for Apple's augmented reality (AR) or what is more often now being called mixed reality (MR) headset. He's also at times predicted
late 2023
, and the typically accurate analyst was once consistently
predicting 2022
.
His latest survey of sources within the supply chain doesn't include any information about release dates. However, it
does claim
that development will move from Luxshare ICT and Pegatron, "in 1H23."
Kuo reports that a Luxcaseict, a joint venture predominantly led by Luxshare, "will take over this product's subsequent design and production."
On the positive side, Kuo believes this "will lead to the subsequent acceleration of reducing the cost of the headset," and says this is "what Apple expects."
"Pegatron is a shareholder of Luxcaseict, so Luxcaseict's profit will be beneficial to Pegatron," writes Kuo, "but essentially, Pegatron is gradually withdrawing from Apple's headset business."
AppleAR/MR / Luxshare ICT likely to lead development and production of Apple's first-generation AR/MR headsethttps://t.co/ff1h6smoM9
Kuo notes that Luxshare is unlikely to profit from the headset as "the shipments of Apple's first-generation AR/MR headsets are [expected to be] extremely low." However, "Luxshare ICT's growth in 2023 and 2024 depends entirely on Apple's orders... Therefore, if Apple expects Luxshare ICT to take over the headset, it will be difficult for Luxshare ICT to refuse this request."
"I think this could be a potential warning sign for Apple," says Kuo. "Despite repeatedly stating that it is optimistic about AR, why can it not make suppliers willing to continue cooperating with Apple to develop this product?"
"In the past two years," he continues, "why have some Apple suppliers been more willing to invest in new businesses, such as electric vehicles, than cooperate with Apple's expansion/investment?"
Kuo has no answers to these. But he does further note that Apple's second-generation headset "has two high-end and low-end models," and that the low-end one will be made for 2025 by Foxconn.
Apple's first headset is
currently predicted
to be announced at
WWDC
2023 in June.
Read on AppleInsider