Tennessee man charged with using AirTag to stalk ex-wife
In yet another case of a stalker using Apple's
AirTags
-- and of the AirTags alerting the victim -- police near Memphis have arrested a woman's ex-husband.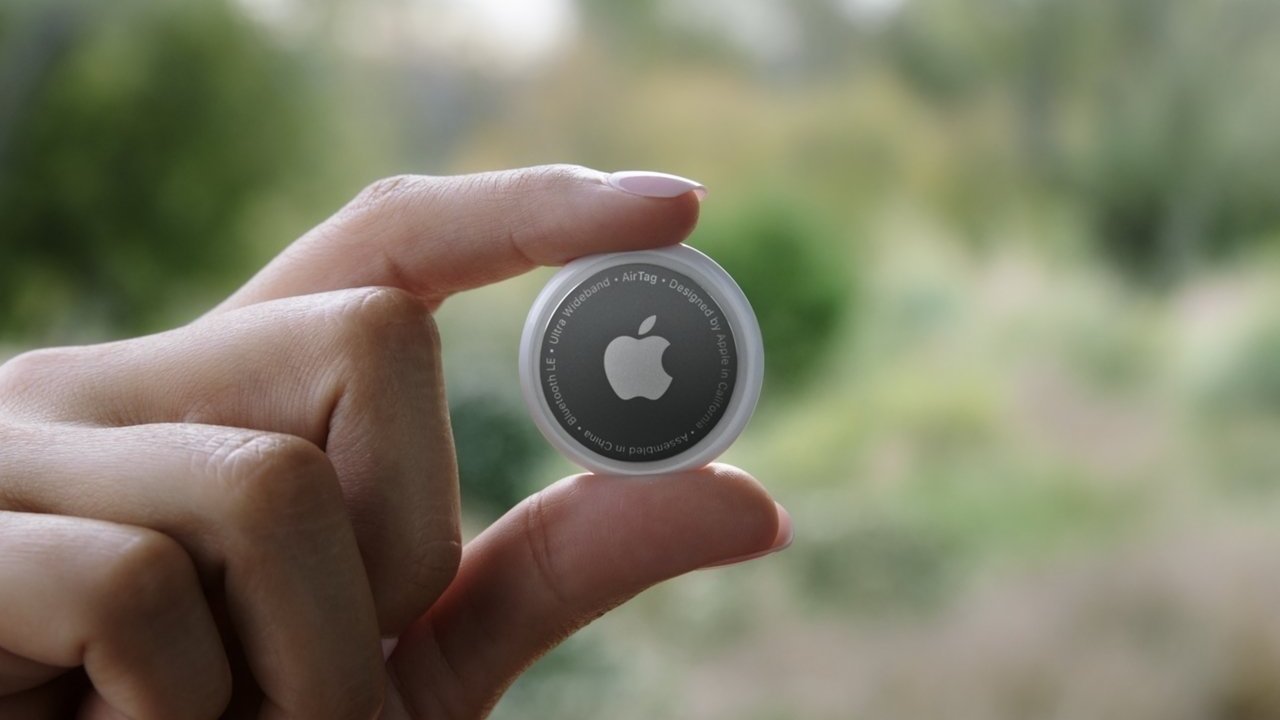 Carlos Atkins is not the first man to be charged with what the Fox News local affiliate station
reports
is defined as "electronic tracking of a motor vehicle." Depending on the outcome of police proceedings, he won't the first stalker
to be jailed
because of AirTags, either.
This case is more creepy than usual, however, as Atkins is alleged to have tracked down his victim's car in order to put roses on it. His unnamed ex-wife found the AirTag in her car, and reportedly Atkins has confessed that he placed it there.
He is said to have claimed he wanted to see his and his ex-wife's children.
It's unclear how old the children are, however, as the victim reportedly phoned Atkins's daughter to ask her to stop the harassment. Atkins later somehow contacted the victim through her nephew's phone, and it was during this call that he is said to have admitted to following her.
Apple's response
Fox News
does not report whether Atkins is expected to go trial. However, it does say that in response to the case, Apple has commented on the issue of stalking.
"AirTag was designed to help people locate their personal belongings, not to track people or another person's property," an Apple spokesperson said, "and we condemn in the strongest possible terms any malicious use of our products."
"Unwanted tracking has long been a societal problem, and we took this concern seriously in the design of AirTag," continued Apple. "It's why the
Find My
network is built with privacy in mind, uses end-to-end encryption, and why we innovated with the first-ever proactive system to alert you of unwanted tracking."
"We hope this starts an industry trend for others to also provide these sorts of proactive warnings in their products," said the spokesperson.
Apple's AirTags, and problems with them, have
shone a light
on the levels of stalking using electronic devices. It's highly likely that the success of Apple's tracking device, and even the number of reports of stalkers being caught, has led to an increase in such stalking.
However, Apple is simultaneously the most proactive in helping alert victims of stalking. Tile, its best-known competitor, for instance had no anti-stalking measures at all for the first nine years after its launch.
Recently, Tile says it "immediately jumped into action" concerning stalking fears. It has
now launched
an update that simultaneously threatens stalkers with a $1 million, and makes it impossible for victims to detect they are being tracked by a Tile.
Apple's AirTags can take between hours and days to alert a user -- so that they are not notified by every passing device -- and that is arguably too long. Consequently, a security firm
has announced
a crowdfunding campaign for a palm-sized AirTags detector.
Read on AppleInsider