There is much more coming from the Steve Jobs Archive
On what would have been
Steve Jobs
's 68th birthday, the Steve Jobs Archive has teased that it has "so much to tell," and has begun with a 1984 photo of him spotting someone using a Mac.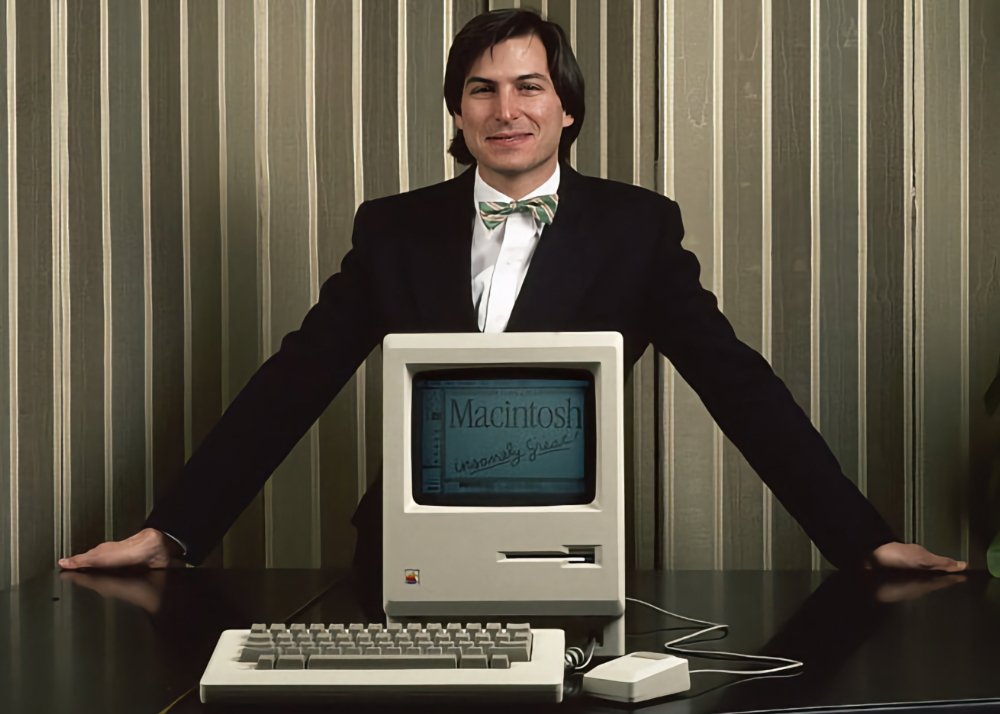 The Steve Jobs Archive was launched in September 2022 by entrepreneur and Jobs's widow,
Laurene Powell Jobs
, together with
Tim Cook
and
Jony Ive
. It's aimed to honor Jobs and to be an online resource that "offers people the tools and opportunities to make their own contribution."
At launch, the site said that it would be building programs, fellowships, collections, and partnerships that reflect Steve's values and carry his sense of possibility forward." The archive did not launch with a great deal of content, though, and now its executive director Leslie Berlin has emailed everyone who has signed up for notifications.
"We have so much to tell you about," writes Berlin, "but I want to start by sharing one of my favorite images from our collection. It's Steve in 1984, spotting a new Macintosh in the wild."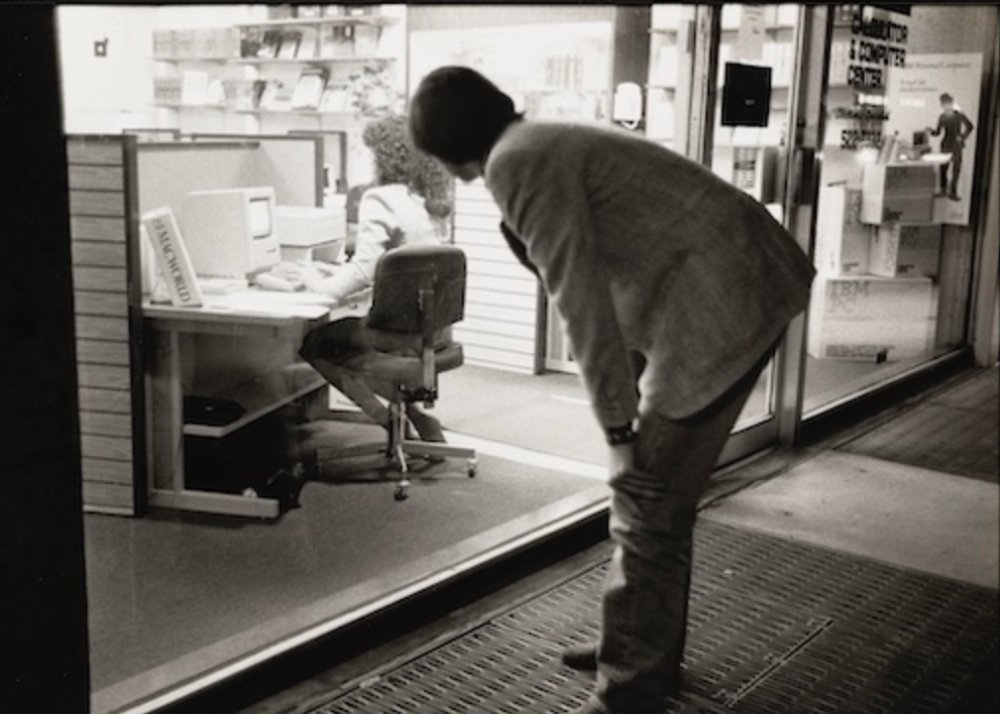 Steve Jobs in 1984, spotting someone working at a Mac. Source: Steve Jobs Archive
The black and white photo shows Steve Jobs "bent nearly double" as he stares through an office window at a woman working on a Mac. It was 1984, and Jobs and photographer Jean Pigozzi had been at a conference.
"One evening after the event, as they were walking down O'Keefe Avenue looking for dinner, Steve -- a notoriously fast walker -- pulled to a halt," she continues. "Someone in a store window was working on a Macintosh."
"He had to take a closer look," writes Berlin. "How was this person using the Mac? Steve is so curious, so lasered in on trying to understand, that he is bent nearly double."
It's a little uncomfortable now, with the woman seemingly not aware of him staring over her shoulder. But she is using an original Mac in a office which appears to be "a pile of computer boxes and an advertising poster from Apple's chief rival at the time, IBM."
The email from the Steve Jobs Archive does not actually mention that it's Jobs's birthday. It also doesn't give any indication of when more from its collection will be released.
Historian Leslie Berlin just concludes this first Archive email with the words "until next time."
Archive co-founder and Apple CEO Tim Cook has
also marked
Steve Jobs's 68th birthday. "People with the most to teach live like they have the most to learn," he tweeted, "and Steve loved learning."
"He was the most curious person I've ever met," continued Cook, "which made him the best teacher I've ever known."
Read on AppleInsider