Privacy is paramount with Health features, says Apple VP
Dr. Sumbul Desai spoke at BioAsia 2023 about Apple's aims with preventative health, researching women's health data, and keeping information secure.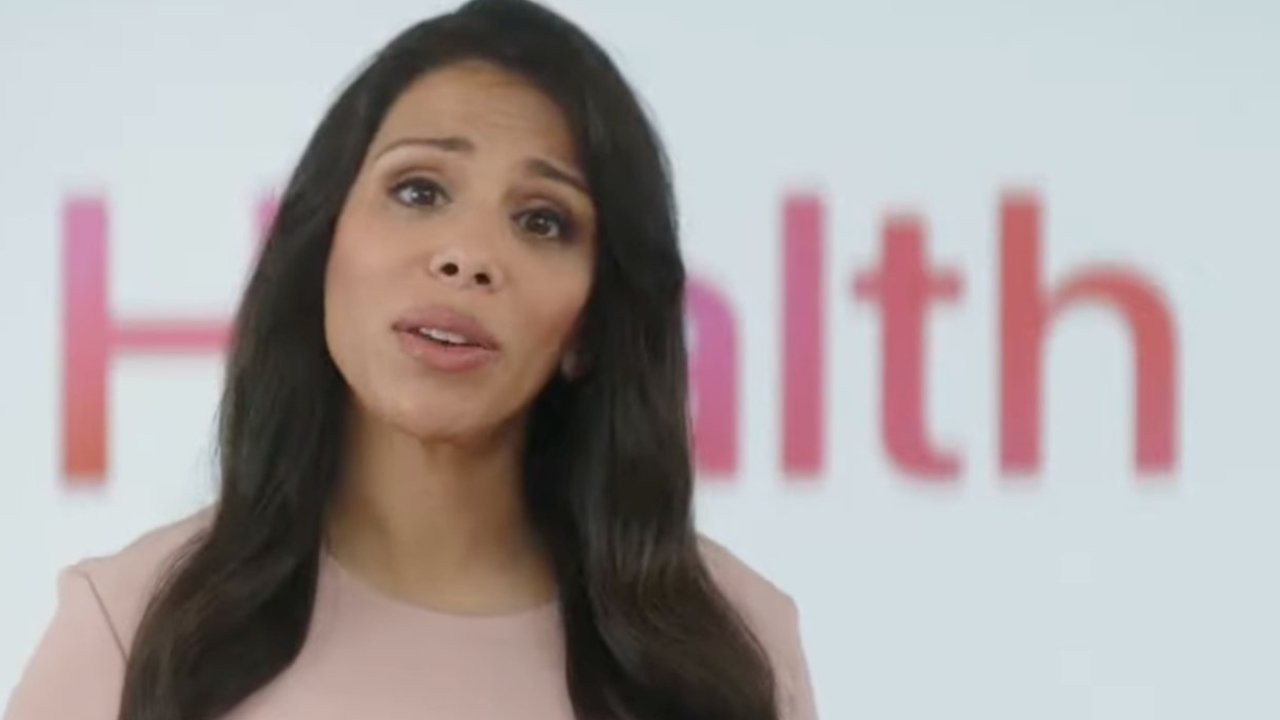 Dr Sumbul Desai
Apple's vice president of Health has continued her
occasional talks
promoting the company, with an interview at the BioAsia 2023 conference in Hyderabad, in the Indian state of Telangana. According to local publication
BizzBuzz News
,
she participated
in a "fireside chat" with Sangita Reddy, Joint Managing Director of Apollo Hospitals during the weekend of February 24-26, 2023.
Dr. Desai spoke chiefly about Apple's approach to all health functions, regardless of device, and how it differs from other companies.
"One of the biggest misconceptions is 'oh you must have access to all of our data and learning on it,'" she said. "Actually, we do not have access to that data. Your data is on your local device, we do not see data on the cloud, we do not do learning on the cloud."
"When we create features as heartbeat notifications, walking steadiness," she continued, "we ensure that the user is in control of their data and Apple does not have access to that data."
Apple does compile data in studies where
Apple Watch
users have agreed to take part, such as in its walking steadiness research. Dr. Desai says this empowers the earliest stages of Apple's work on a health feature.
"Over two lakh [200,000] samples of consenting participants' data were looked into to study changes in mobility patterns to classify movements," she said of the steadiness research. "Essentially, we are focused on evidence-based ways to clinically validate."
"The way I would think about it is to view our work very early," she continued, "there is a lot more science to discover."
Researching women's health
While Dr. Desai did not comment on how shockingly common it is for general health studies to have been solely about men, she did say that Apple is able to use the Apple Watch to better study women.
"Now when you are wearing the watch, we have access to biometrics," she said. "So how does it inform women about their health?"
"We are refreshing the data and understanding the science of women's health," continued Dr. Desai. " Through the data, we are finding that a lot of women experience PCOS [polycystic ovary syndrome] which is often under-diagnosed."
Apple's
PCOS research
has been part of the Apple Women's Health Study, which began
in 2019
.
"We also found that women with PCOS, a percentage of them also have a regular heart rate notification," said Dr. Desai. "We are excited to do it in a way that is validated with the medical community."
Read on AppleInsider