Gmail 2023 review: Free features still come at a cost
A decade after its launch, Gmail is a feature-rich productivity tool and one of the most popular email services worldwide. It is free to use, but only if you are willing to pay with your privacy.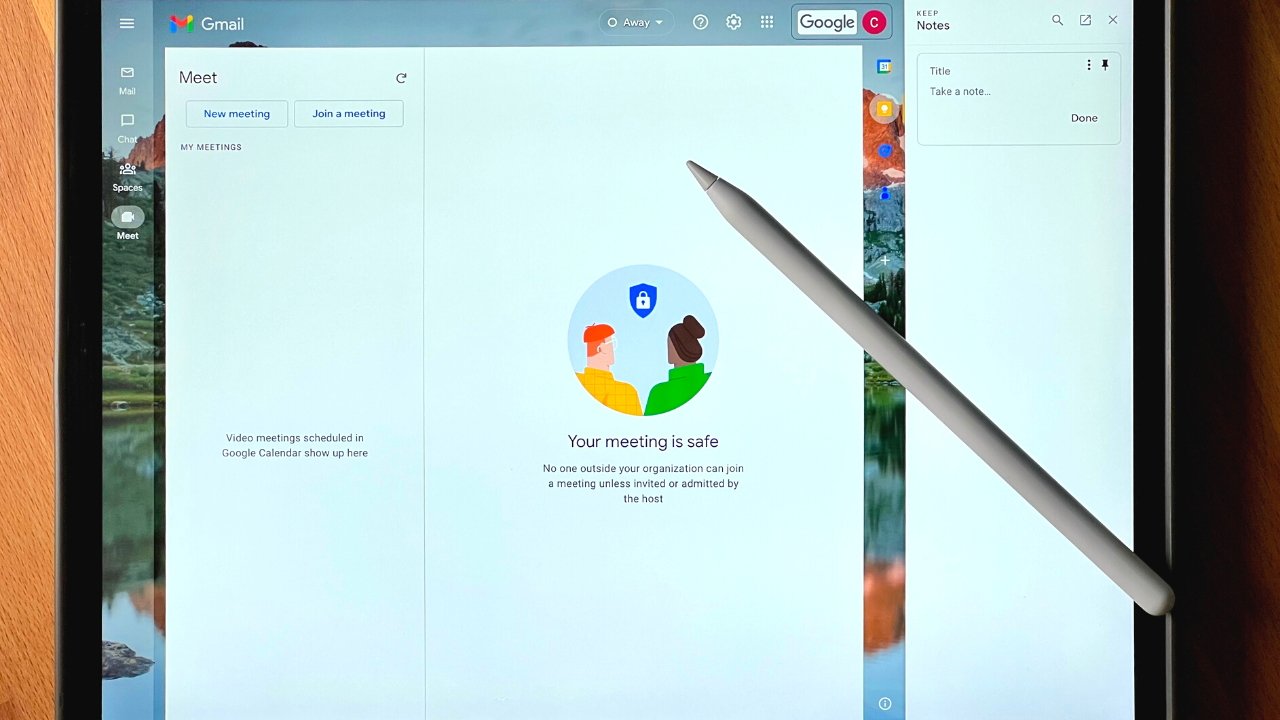 Google's Gmail email service offers many free features like Google Meet
For many users who send dozens of emails daily, a feature-rich email service with many options can work wonders to improve their workflow. It's also easy to get your inbox set up in minutes with a free Google account, which is another reason why Gmail is so popular.
Despite Gmail's popularity, however, when a product is free, you are the product. This raises serious concerns for users considering Gmail as their email service to facilitate their workflow.
Privacy concerns
When email first came into the world, it was more for convenience than privacy. Since the birth of email services, companies have put in measures to improve the privacy and security of their clients.
However, these privacy and security measures are not foolproof. For example, a Gmail sender can set an email to expire from the receiver's inbox in a week, but it doesn't prevent the receiver from taking a screenshot of the email and saving it on their end. Also, many companies offer end-to-end encryption for their emails, but they would release sensitive information if subpoenaed by the government.
To help address privacy concerns, Google has a dedicated data and privacy page for users to adjust settings to their needs. You can take a privacy checkup and turn off things like location history, personalized ads, and more. However, Google's claims of addressing these privacy concerns via user settings may not be enough to appease the privacy needs of those who view them as a mere facade.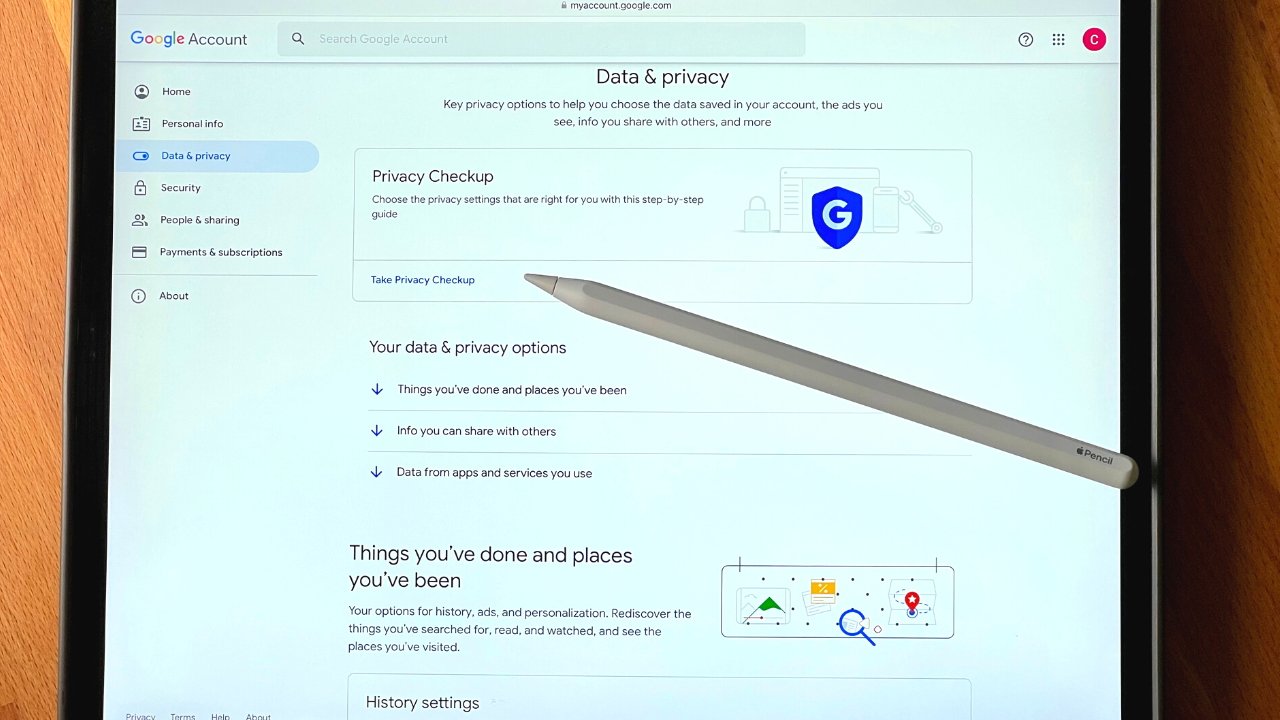 Take a Privacy Checkup before using Gmail
Nonetheless, depending on your use case, Gmail may not be viable because of its security issues, especially if you work in the financial or healthcare sectors. For those concerned about their privacy, diligent research is a must before signing up for any email service.
If you do choose to use Gmail, take some time to adjust the privacy settings to your comfort level. Once you have customized your privacy settings and started using Gmail, you may see why so many people use it, despite the possible privacy risks.
Free and feature rich
After setting up the privacy settings to your liking, there are many other customizations you can set up to maximize your productivity. Gmail abounds with features, and here are some that modern users may appreciate.
For instance, Gmail lets you filter emails that arrive and choose where they land in your inbox. Filtering emails help to improve your productivity by keeping your inbox uncluttered.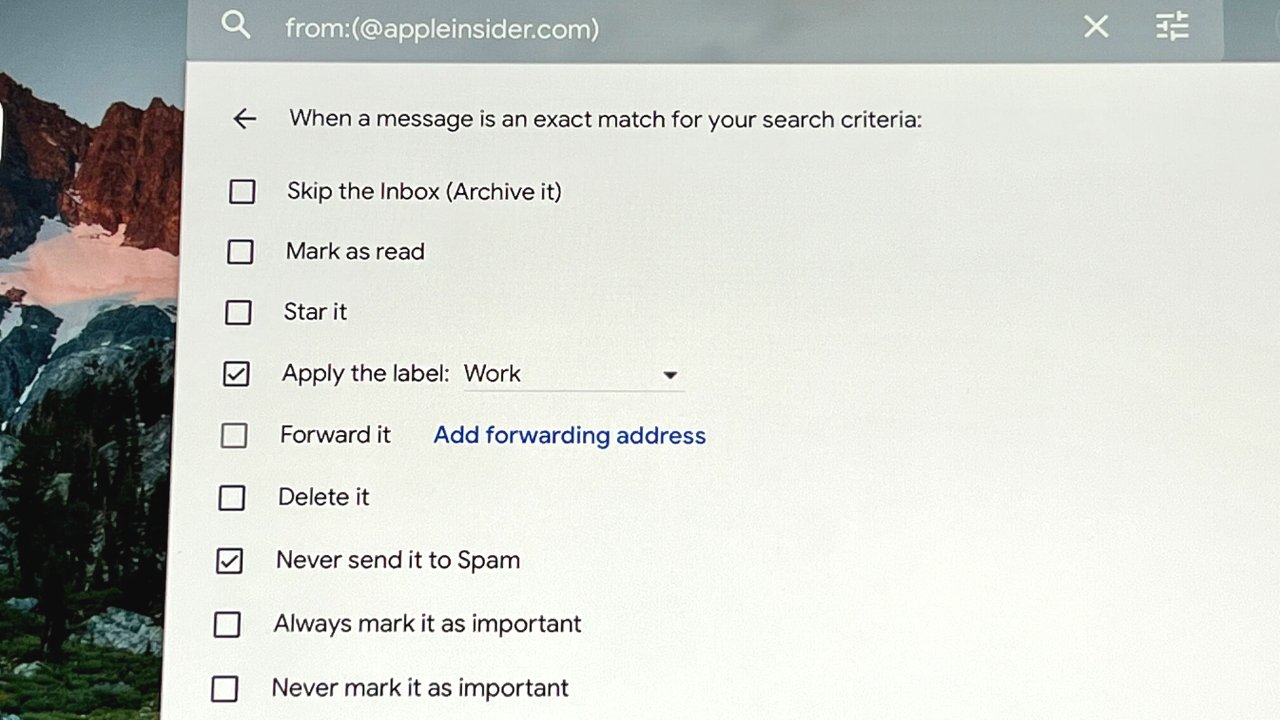 Using Gmail's filters can help you keep track of important emails
To ensure you don't miss critical work emails, you can set a filter to apply the Work label to emails from a specific domain, thus ensuring it never gets sent to spam. For trivial emails such as newsletters, you can set a filter to automatically make them skip the inbox and apply the label Read Later so that you can read newsletters at your leisure instead of in the middle of work.
Usually, it is time-consuming to hunt down the unsubscribe link on a newsletter you no longer wish to receive. Thankfully, Gmail has a feature that allows you to unsubscribe from mass emails with the click of a button right next to the sender's address. This is useful but not exclusive to Gmail, as Apple Mail offers this unsubscribe option too.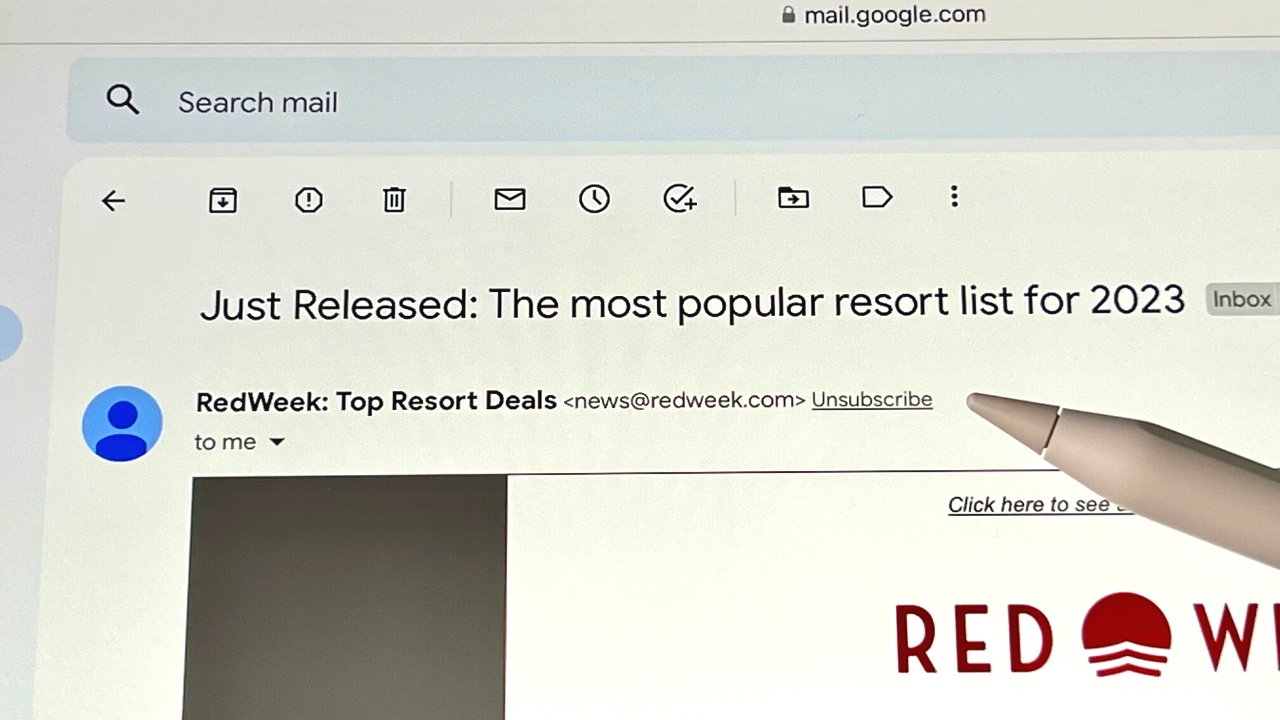 Gmail helps you unsubscribe from unwanted newsletters
To help you get through your inbox faster, you can set up shortcuts in Gmail so that if you swipe left or right on an iPhone or iPad, you can snooze or delete an email. You can also customize snooze times according to your needs.
At times, you may have experienced sender's remorse when you accidentally sent an email without attachments or realize too late that autocorrect has failed you. To help prevent this, Gmail can delay sending an email for up to 30 seconds, at which time you can undo sending the email and make corrections.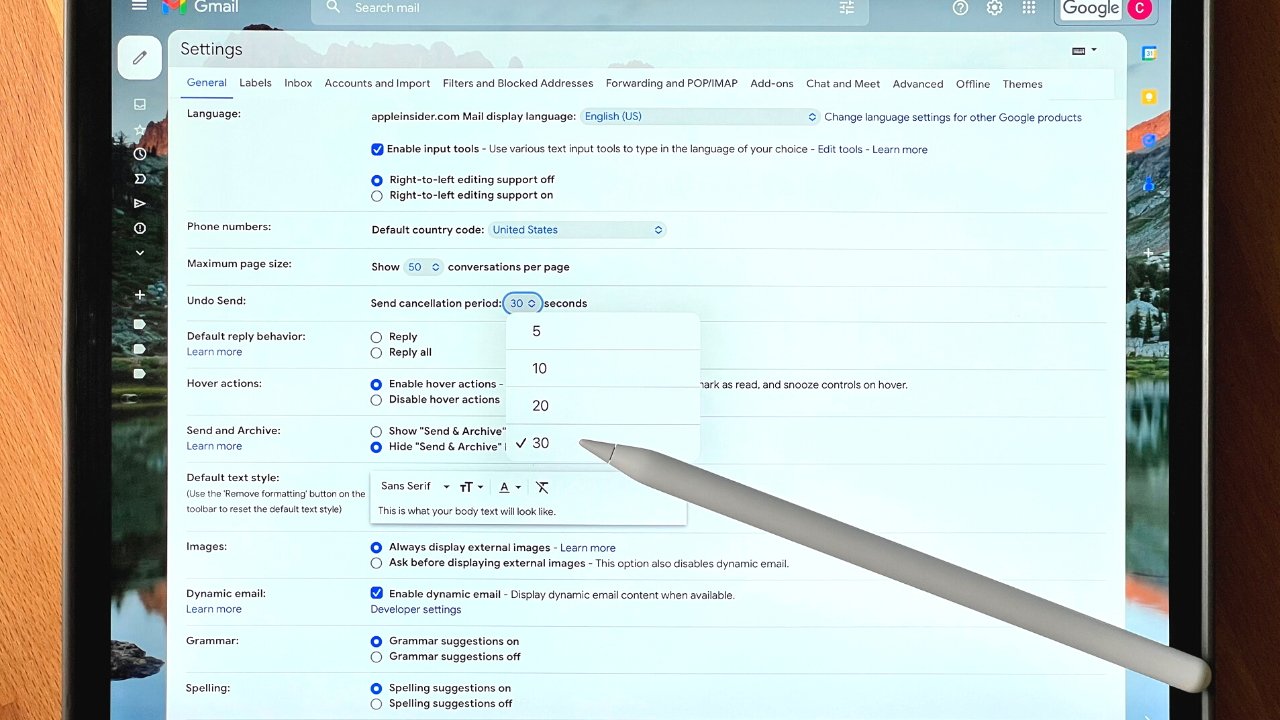 Gmail's Delay Send feature lets you recall an email within a set timeframe
On top of these abundant inbox features, Gmail also comes with a built-in calendar, plus tasks, Google Chat, and Google Meet video calls. These tools work together to streamline your work when collaborating with a team.
If these free features make you want to use Gmail, but you have non-Google accounts, you can add accounts like Outlook or IMAP to your Gmail and access them in one convenient place. You can also set up multiple signatures and templates for work or personal emails.
Use with caution
Your relationship with Gmail is complicated. While you want to use Gmail's myriad features to improve productivity, you might be creeped out by personalized ads that show up as unread promotional emails at the top of your inbox. While that is understandable, setting limits on privacy restricts Gmail's helpfulness in your life.
On the other hand, you can impose endless limits on privacy when working in the digital world, yet still not remain as private as imagined. It is prudent to thoroughly research an email service's privacy policy before signing up.
Gmail is a powerful email service with plenty of features for those who require more convenience than privacy.
Gmail - Pros


Free of charge


Easy to set up and use


Feature rich and highly customizable


Gmail - Cons


Big privacy policy concerns


Rating: 4 out of 5
Where to download
Download Gmail for free from the
App Store
. If you need to use Gmail for your business, Google Workspace subscriptions start at $6 per month per user.
Read on AppleInsider