Massive auction has nearly every vintage Apple product up for sale
A new auction in March will feature a collection of over 500
Mac
computers and other Apple products spanning over 45 years.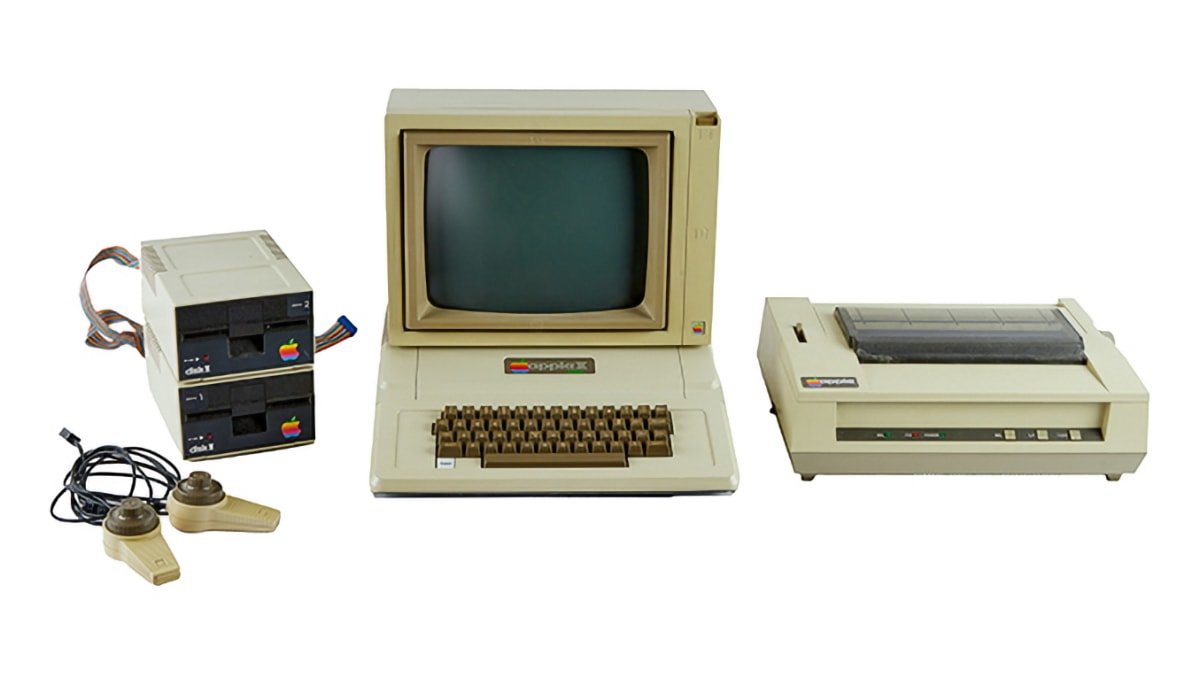 Apple II Plus computer
Hosted by
Julien's Auctions, "The Hanspeter Luzi Vintage Apple Archive" features an extensive collection of Apple products that will be offered for the first time at an auction. The Luzi family is providing the public with a range of products from 1977 to 2008.
One of the highlights of the collection includes an Apple II Plus computer. The second model in the Apple II series, produced from 1979 to 1982, made the computers accessible to a broader audience since the Apple I series was focused more on hobbyists.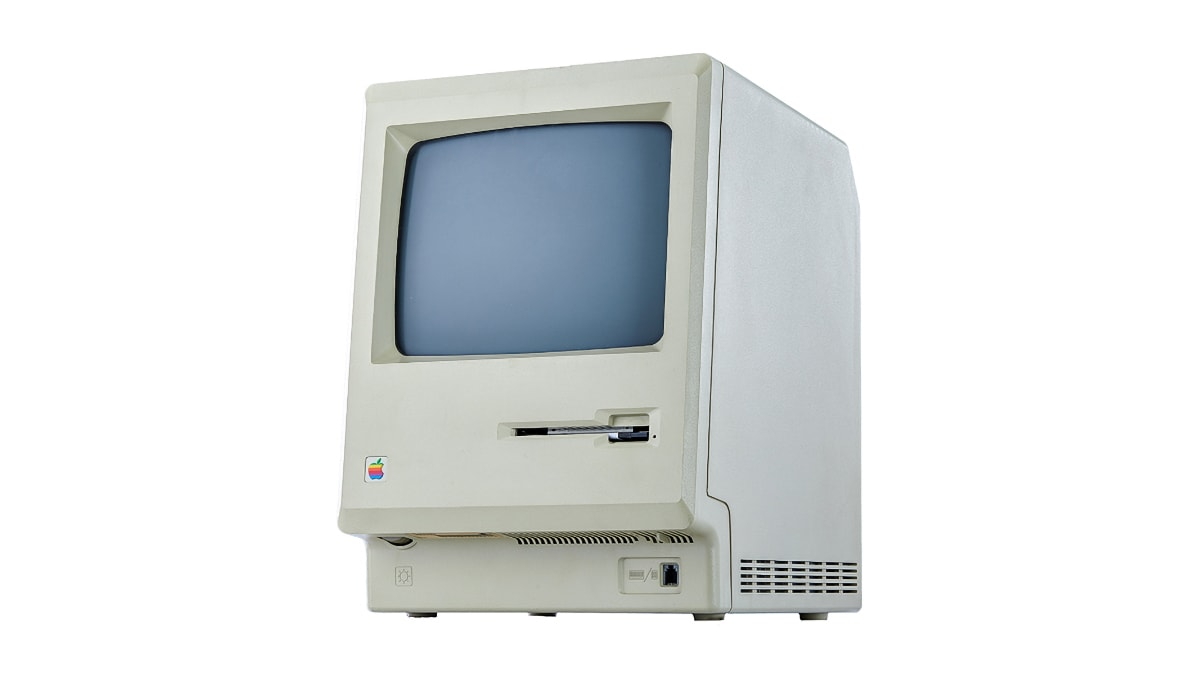 1984 Macintosh (128K)
The Apple II Plus computer system includes a monitor, two disk drives, a printer, a pair of game paddles, various connecting cables and parts, and a Monitor II User's Manual. It has an estimated value between $300 to $500.
Another product in the auction is an original Macintosh computer that was later rebranded as the Macintosh 128K.
Steve Jobs
introduced it at Apple's annual shareholder's meeting on January 24, 1984, with an estimated value between $200 to $300.
Next, the auction includes a Macintosh Portable computer demonstration unit. Launched in 1989 at the Universal Amphitheater in Universal City, California, it was among the first consumer laptops to have an active matrix LCD screen, praised for being fast and sharp.
However, Apple discontinued the model in 1991 due to the computer's heavy batteries and high cost of $6,500, leading to few sales. It has an estimated value between $300 to $500.
Another historical computer in the auction is a 1991 PowerBook 100. In 1990, Apple CEO John Sculley directed the creation of several low-cost computers, including the PowerBook laptop line, aimed at a high degree of public popularity.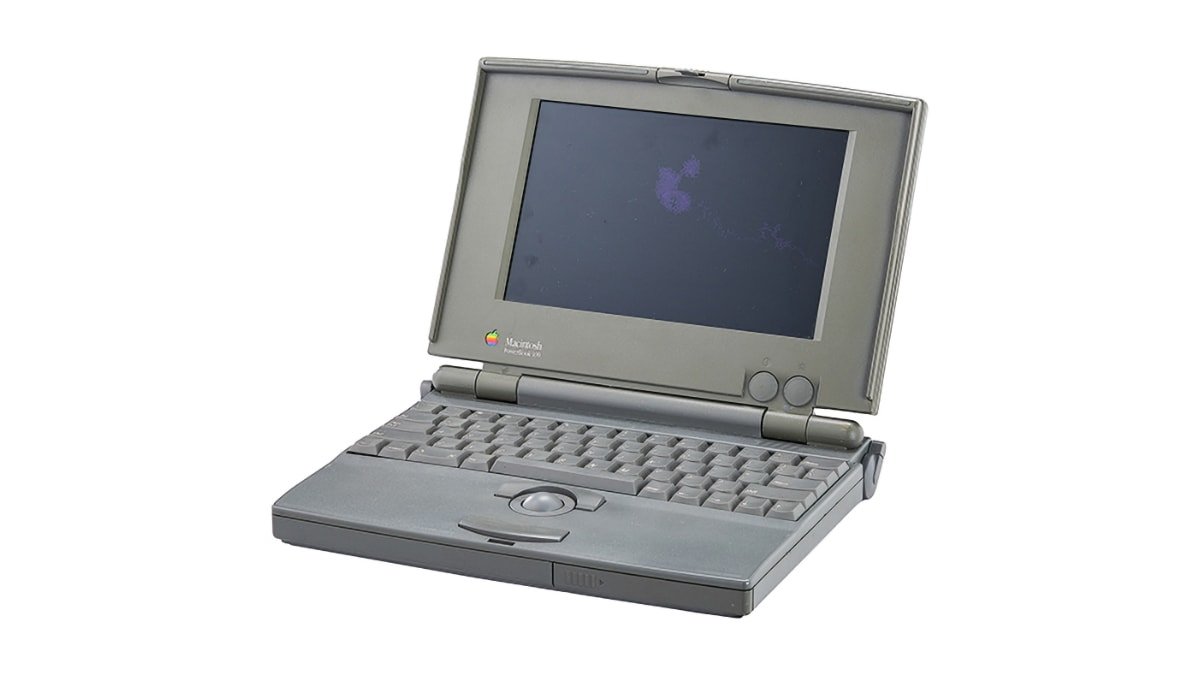 A 1991 PowerBook 100
The PowerBook 100 was Apple's second generation of laptops with the lowest price. Its design was sleeker than the Macintosh Portable and was significantly lighter.
Apple launched the model in 1991 with the PowerBook 140 and PowerBook 170. They were an immediate success and hit $1 billion in sales within a year, and the PowerBook line was crucial in helping Apple reach its then-highest end-of-year revenue of around $7 billion.
These computer models, along with more Apple products, will be offered in the auction on Thursday, March 30, at Julien's Auctions Gallery in Beverly Hills
and online
.
Separately, RR Auction is hosting
an auction
that ends on March 16. It includes rare items such as a working Apple-1 computer that has been autographed by Steve Wozniak and an Apple II board signed by Steve Jobs.
Read on AppleInsider