Meta leaks its AR four-year plan before Apple can beat them
Meta has made sure its new AR/VR plans would leak, as it tries to leverage its five-year lead to establish itself as the headset company to beat -- before Apple makes its announcements.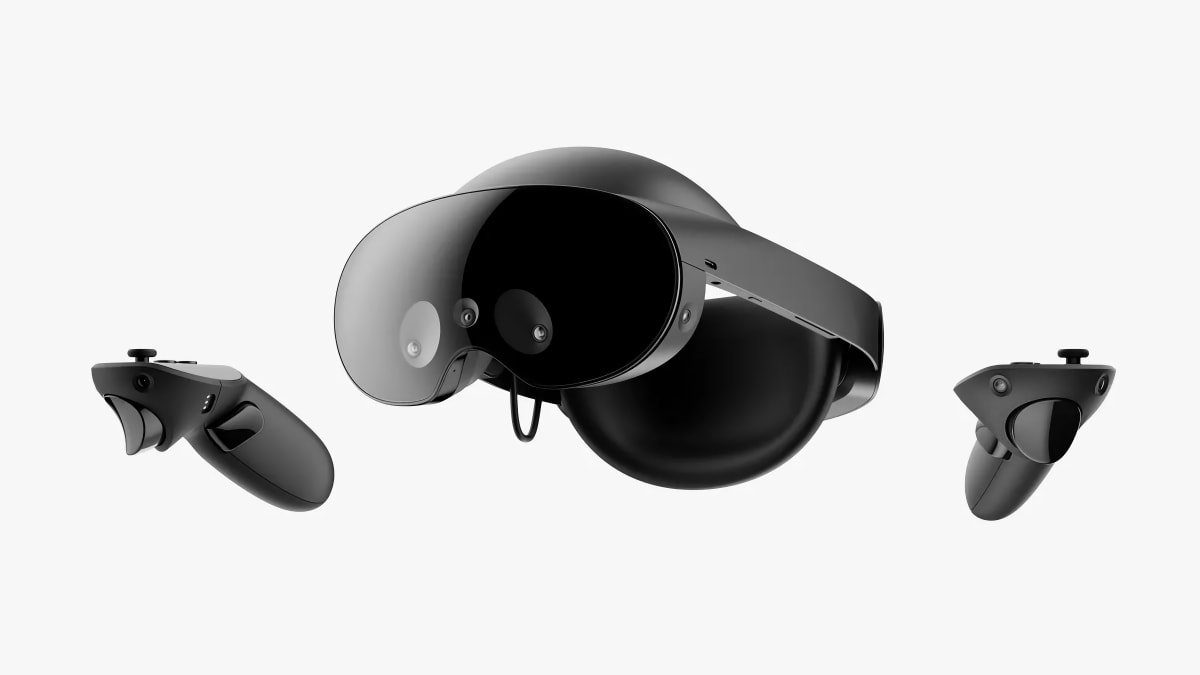 Meta's Quest Pro headset launched to poor reviews
Facebook owner Meta has had an internal presentation about its AR/VR plans, and made certain to invite thousands of staff to guarantee every detail leaked quickly. To add verisimilitude to the "leak,"
The Verge
says Meta declined to comment on the roadmap presentation the
publication received
.
The plan is to swamp the market with just about everything Apple has been rumored to do. So there will be headsets, glasses, and a heavy emphasis on mixed reality instead of VR.
Quest 3 headset and beyond
For the headsets, Meta said that an updated Quest 3 will be out later in 2023, and will be twice as powerful as its predecessor. The headset is codenamed Stinson -- possibly after Barney Stinson, Neil Patrick Harris's character in "How I Met Your Mother."
Stinson will be two times thinner than the Quest 2 -- and cost slightly more. Meta vice president for VR, Mark Rabkin, acknowledged that the price was "a bit more," and that this presents a challenge.
"We have to get enthusiasts fired up about it," he said. "We have to prove to people that all this power, all these new features are worth it."
Those main features revolve around front-facing cameras that mean a user gets a "smart guardian" so that they can walk around the real world while wearing the headset.
"The main north star for the team was from the moment you put on this headset, the mixed reality has to make it feel better, easier, more natural," he continued. "You can walk effortlessly through your house knowing you can see perfectly well. You can put anchors and things on your desktop. You can take your coffee. You can stay in there much longer."
That last is a key aim for Meta. The company wants its headsets and, later, its glasses to be worn all day, rather than just put on briefly to use apps or games.
Speaking of apps and games, though, Meta announced that there will be 41 new ones shipping for the Quest 3.
It's not clear whether those same apps will also then work on the company's next headset, reportedly due in 2023. This one, codenamed Ventura after the Boulevard or -- less likely --
macOS
, will be a more "accessible" headset.
"The goal for this headset is very simple," said Rabkin. "[Pack] the biggest punch we can at the most attractive price point in the VR consumer market."
Meta also revealed a third updated Quest headset, this time with no specific date beyond "way out in the future." Codenamed La Jolla, presumably after the area in San Diego, this headset features what Meta calls photorealistic codec avatars.
"We want to make [La Jolla] higher resolution for work use and really nail work, text and things like that," said Rabkin. "We want to take a lot of the comfort things from Quest Pro and how it sits on your head and the split architecture and bring that in for comfort."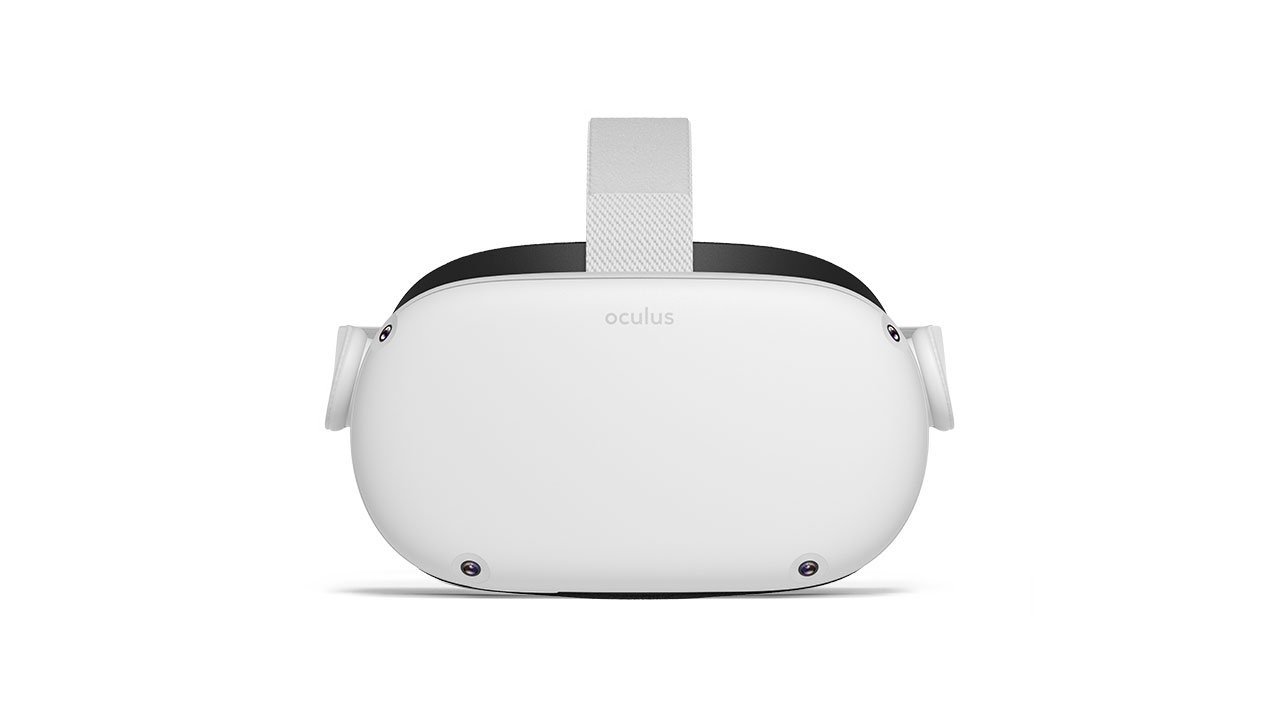 Oculus Quest 2 [Meta]
Meta Glasses
In case Apple does release
Apple Glass
, Meta reportedly has thousands of employees working on AR glasses -- and associated wrist devices for controlling them.
Meta previously released camera-equipped smart glasses in 2021 in collaboration with Luxottica, Ray-Ban's parent company. Now for 2024, a second generation model is coming.
Then in 2025, there will be a third generation, and it will feature a "viewfinder" for reading text messages, translating text, and scanning QR codes. These glasses will come with a "neural interface" band that lets the wearer control them through hand gestures.
Alex Himel, Meta vice president for AR, said in internal presentation that ultimately, this band will let users pretend to type, and achieve the same typing speed they typically manage on smartphones.
Himel also said that there will be a new smartwatch to accompany its 2025 glasses -- despite
previously cancelling
its watch project.
"We don't want people to have to choose between an input device on their wrist and smartwatch functionality that they've come to love," said Himel. "So we are building a neural interfaces watch."
"Number one, this device will do input," he continued, "input to control your glasses, input to control the functionality on your wrist, and input to control the world around you."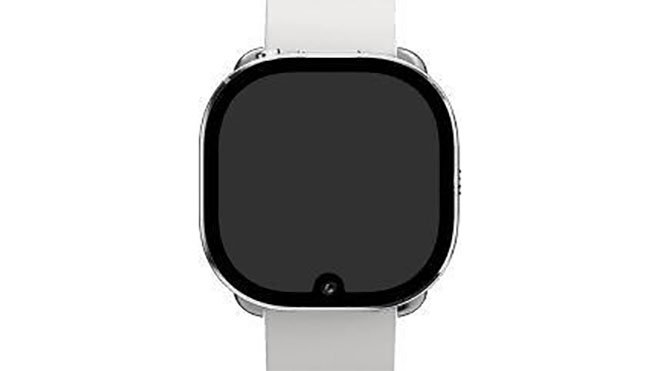 Meta shelved its 'Milan' smartwatch, but is planning others
Meta's Orion glasses
Himel told employees that in 2024, there will be the opportunity for them to try out its "Innovation" line of AR glasses in an internal launch. But the glasses will not ship publicly until 2027.
At that point, Meta will split the range so that there are these "Innovation" AR glasses for early adopters, and "Scale" ones of the less-advanced models.
Himel pointed out that there are close to two billion pairs of normal glasses sold each year, alongside hundreds of millions of smartwatches. "If we can put on shelves a great product at a great price with the right value," he said, "we believe we can get into these upgrade cycles and have a lot of growth of our devices."
The prospect of two billion people wearing its glasses, is where Meta's ambitions deviate the most from what Apple is believed to be planning. For in Meta's world, all two billion would wear its glasses all the time -- and see adverts.
"I think it's easy to imagine how ads would show up in space when you have AR glasses on," said Himel. "Our ability to track conversions, which is where there has been a lot of focus as a company, should also be close to 100 percent."
That last is also a nod to how with its own headsets or glasses, and with its own software, Meta would no longer
have to worry
about Apple's privacy plans affecting its bottom line.
Apple should take note
Most of Meta's "leaked" presentation involves talking up the company's plans, and trying to position itself as the key AR/VR and now MR company. But it did also include an acknowledgement that is simply difficult to sell AR headsets.
The Quest Pro headset, for instance, was introduced in late 2022, to poor reviews. But even more successful efforts are struggling.
"Right now, we're on our third year of Quest 2," Rabkin said,"and sadly, the newer cohorts that are coming in, the people who bought it this last Christmas, they're just not as into it... [as] the ones who bought it early."
"We need to be better at growth and retention and resurrection," he continued. "We need to be better at social and actually make those things more reliable, more intuitive so people can count on it."
All of this before Apple
even acknowledges
that it will be entering the smart headset market shortly.
Read on AppleInsider