iPhone 14 Silicone Cases & Apple Watch bands gain new spring colors
Apple has expanded its range of silicon cases for the
iPhone 14
and iPhone 14 Pro line by four new color options, as well as adding more choices for the Apple Watch band.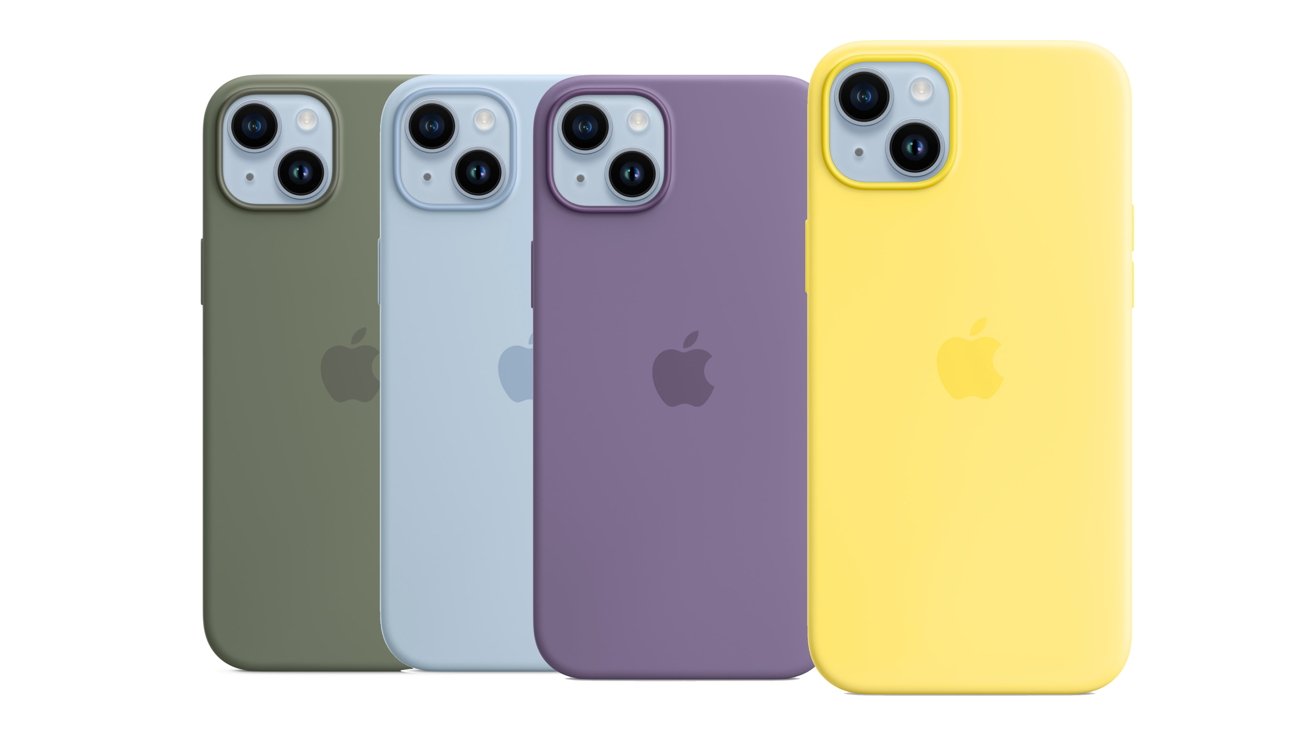 New Silicone Case with MagSafe colors for iPhone 14
It's not just the iPhone 14 that's gaining a new yellow colorway, but accessories for it too. As part of Apple's announcement for the smartphone line's addition, it also introduced four additional colors for its Silicone Case with
MagSafe
.
The new Silicone Case with MagSafe colors are listed as Canary Yellow, matching the new iPhone 14 option, along with Olive, Sky, and Iris.
Olive is a dark green, much darker than the green-like Succulent already on the roster. Sky is a light blue color, while Iris is a dark shade of purple.
The four new additions to the collection now means there are 12 different Silicon Case with MagSafe colors to choose from.
Available for the iPhone 14, iPhone 14 Plus,
iPhone 14 Pro
, and iPhone 14 Pro Max, the Silicone Case with MagSafe costs $49 and is available now from Apple's
online store
.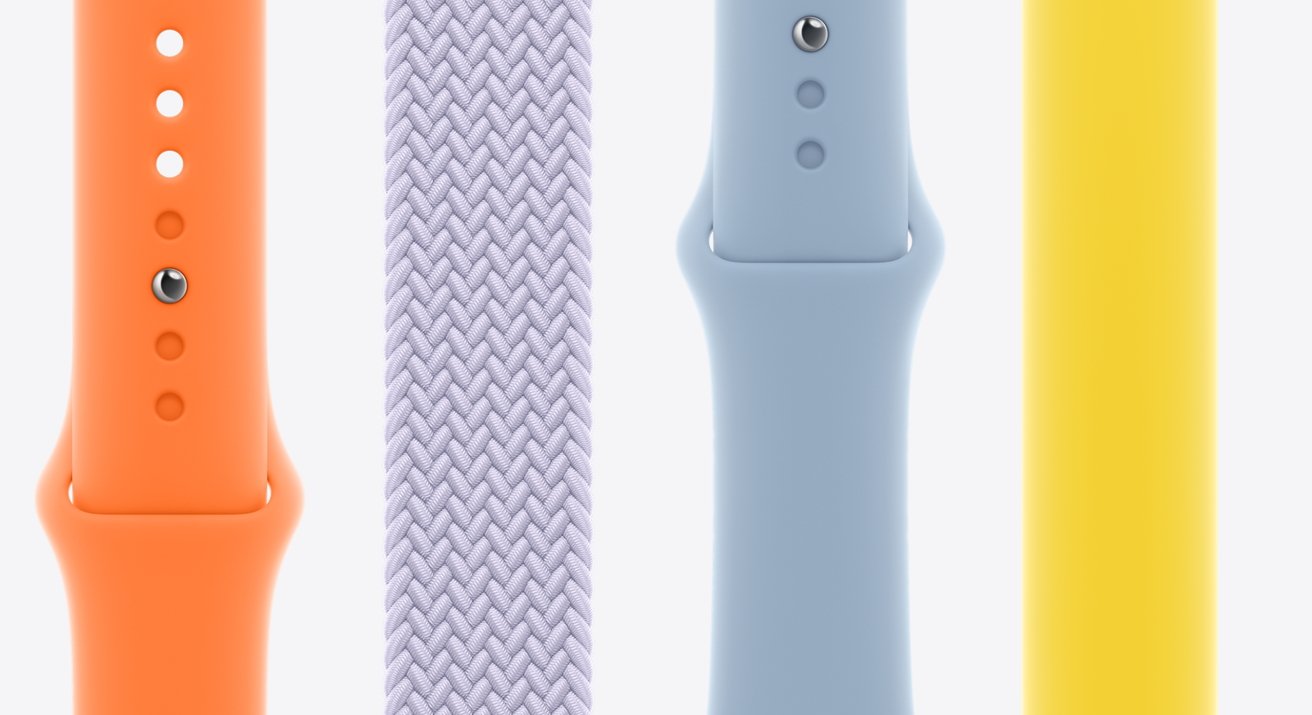 Some of the new Apple Watch band options for spring 2023
For the Apple Watch range, new bands are also available, with some colors from the iPhone updates bring brought over to the wearable.
The Solo Loop for $49 is available in new Sprout Green, Canary Yellow, Olive, and Purple Fog options. The Braided Solo Loop for $99 is offered in new Purple Fog, Bright Orange, and Olive variations.
The Sport Band, sold for $49, is now buyable in Sky, Bright Orange, and Olive variants.
Read on AppleInsider