Apple AirPods getting health features in the next few years
Apple's
AirPods
could become more useful in helping users stay healthy, with a possibility that the personal audio devices will include hearing health features in the coming years.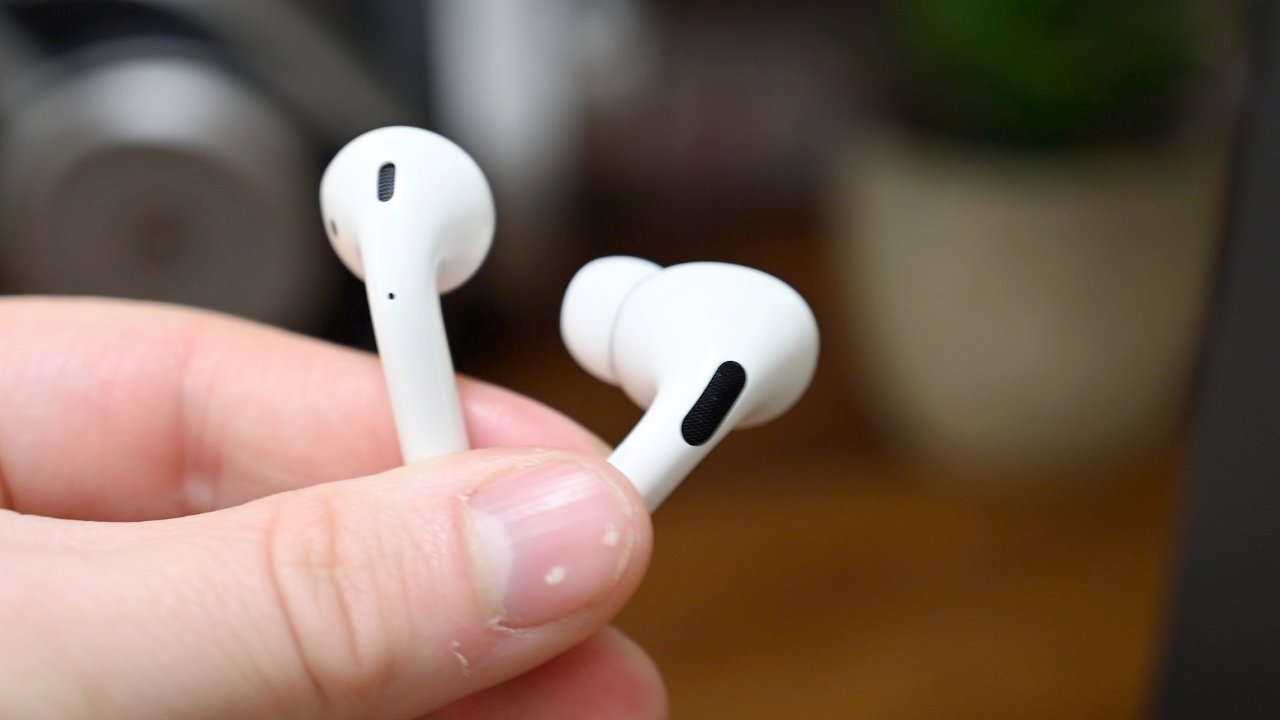 AirPods Pro
The AirPods and
AirPods Pro
are great accessories that are poised to gain health features in the future, given their tendency to be worn for long periods at a time. As part of that push, it is thought that the earphones could offer enhanced hearing health features within a few years.
In Sunday's "Power On" newsletter for
Bloomberg
, Mark Gurman believes Apple will make upgrades to the AirPods line to make it "become a health tool in the next year or two." That upgrade may include the ability to "get hearing data of some sort" using the accessories.
Based on Gurman's comments, the "health tool" elements would be a natural extension of what the
Apple Watch
offers to users, but its hearing-related potential could be far greater than what is currently offered.
Patents and patent applications
have pointed
to Apple coming up with biometric sensing capabilities in an AirPods package, using the ear and a photoplethysmogram (PPG) sensor to monitor the heart rate and characterize blood flow in the ear's skin. There's also suggestions of things like an electrocardiogram sensor, impedance cardiography, galvanic skin response, VO2 sensing, and thermometers included in the device in filings dating back to 2017.
Some patents dating as far back
as 2014
indicate Apple considered monitoring the heart rate, temperature, and perspiration of a headphone user, so the company has looked at the topic for many years already. Meanwhile,
in 2018
, other filings pointed to Apple creating a more secure fit for the AirPods, so that sensors could make better contact with the skin.
On the hearing health side, Apple does already provide some capabilities, including
Live Listen
to enhance a user's hearing by picking up audio from an
iPhone
. Meanwhile,
Conversation Boost
in AirPods Pro is an assistive technology to make it easier to hear nearby conversations.
For the moment, neither of these features are approved by the FDA nor qualify as a replacement for a hearing aid, though some have previously offered that AirPods can act as a
cheap first step
to accepting the need to wear a hearing aid. Even so, Apple is believed to be working to make these and other similar benefits it comes up with more "official" in the future.
Read on AppleInsider