Apple Maps Detailed City Experience now in Boston
Apple Maps
Detailed City Experience is now available for Boston, Massachusetts, which adds detailed 3D landmarks, street markings, and more.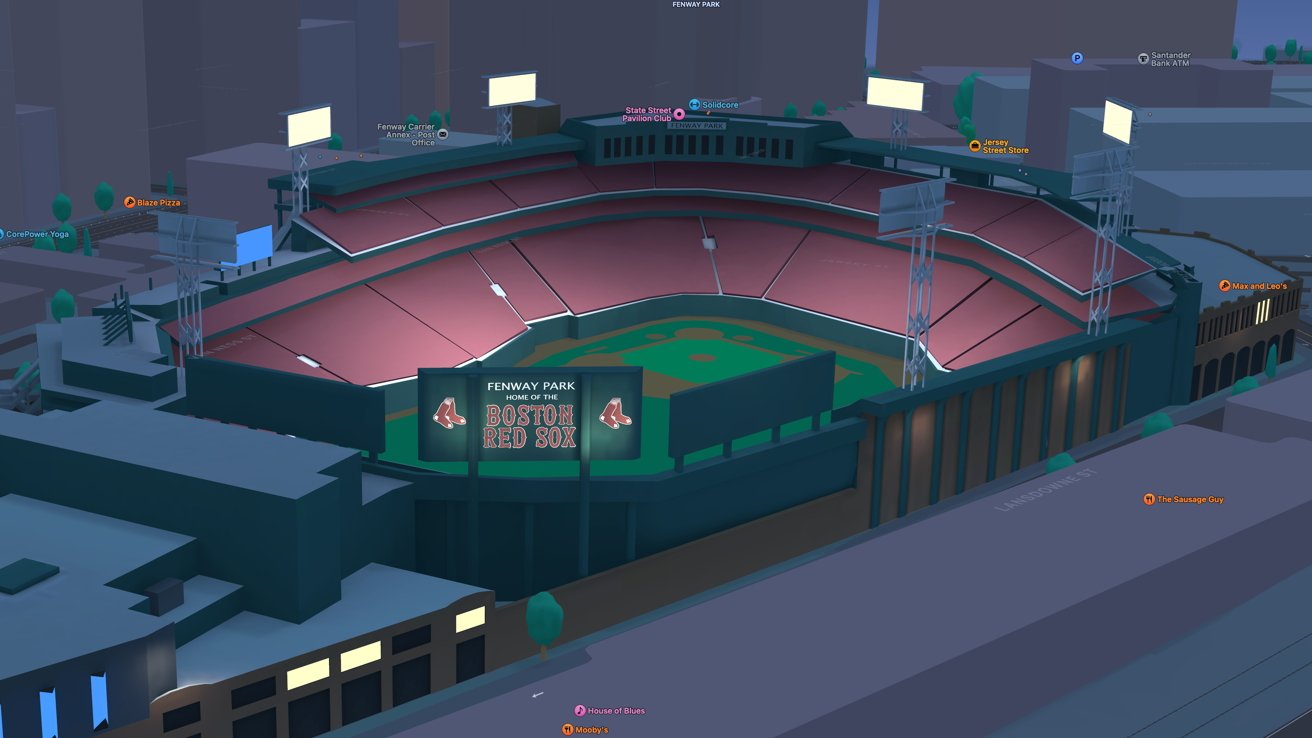 Fenway Park in Apple Maps
Apple has been
slowly adding
new cities to its list of those with highly detailed maps. The feature is referred to as the Detailed City Experience, and it adds incredible details with cartoon-like 3D renders.
Boston, Massachusetts, is the latest to get the Pixar-like 3D treatment. The updated maps will show exact placement of trees, pedestrian walkways, street markings, and specific building designs.
Apple brought its redesigned Maps experience to Boston (where I'm from!) today, and the level of detail is insane pic.twitter.com/zklXftXi4G
The updated experience was shared by Frank McShan via the tweet embedded above, and first
reported on
by
MacRumors
.
The following cities have the Detailed City Experience:
Atlanta, GA
Chicago, IL
Las Vegas, NV
London, United Kingdom
Los Angeles, CA
Melbourne, Australia
Miami, FL
Montreal, Canada
New York, NY
Philadelphia, PA
San Diego, CA
San Francisco Bay Area, CA
Seattle, WA
Sydney, Australia
Toronto, Canada
Vancouver, Canada
Washington, DC
Keep track of which cities have which features using Apple's
feature availability list
. Boston hasn't been added to this list yet, but it will likely be soon.
Read on AppleInsider