Wireless Apple CarPlay now available in Lucid Air
The Lucid Air electric vehicle has been updated with support for wireless Apple
CarPlay
.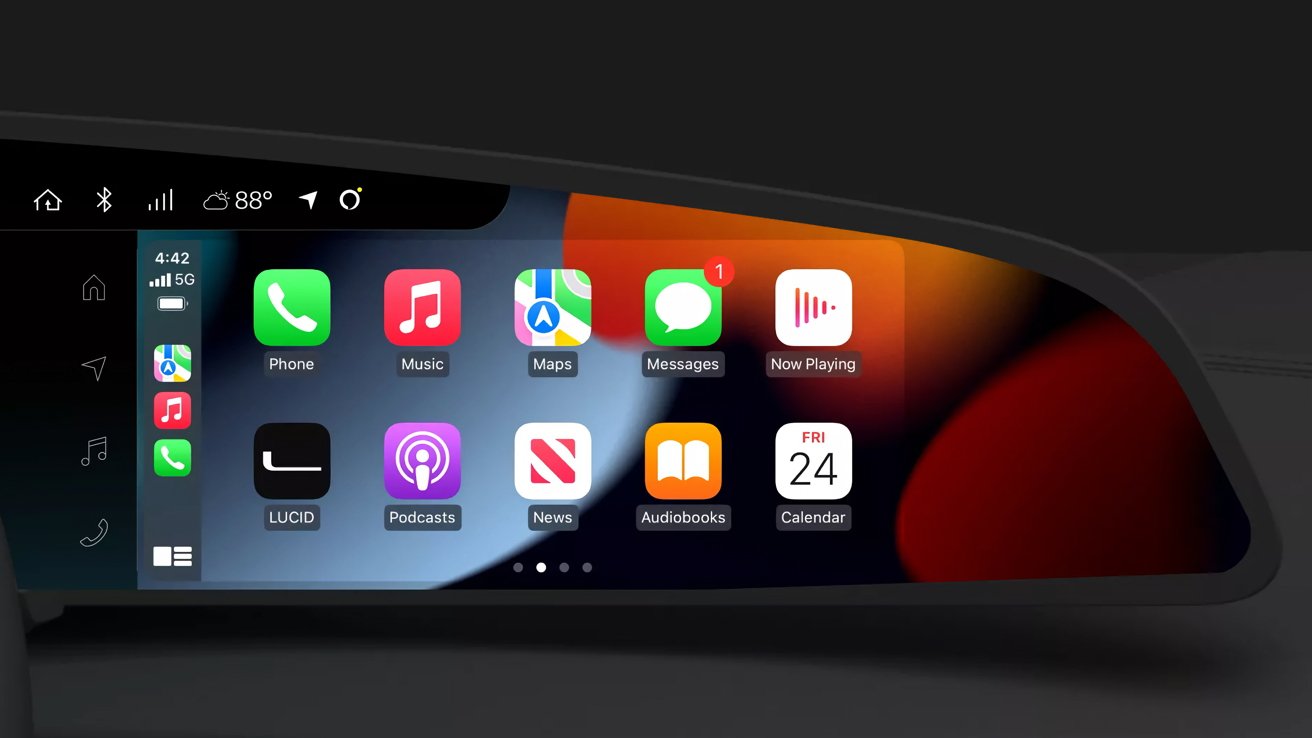 Wireless CarPlay now in Lucid Air
Wireless CarPlay was introduced in 2015, but the rollout to manufacturers has been slow. Customers have had to purchase brand-new vehicles or install
aftermarket options
to get the feature.
On Thursday, Lucid Motors announced that support for wireless Apple CarPlay and Android Auto is now standard on every Lucid Air. It integrates with the Glass Cockpit display and uses touchscreen controls.
CarPlay is an in-vehicle software solution that brings information from a user's
iPhone
onto an infotainment display. Most vehicles available today
only offer
wired CarPlay, but wireless is slowly becoming more common with time.
Users can invoke Siri, make calls, check their Calendar, or view
Apple Maps
directions from the display. It is built to reduce distractions for drivers while providing a limited UI for simple interactions.
Apple is working on an
updated version
of CarPlay that will be able to take advantage of Lucid's multiple displays. No official announcement has been made, but the Lucid Air would be a prime candidate for the feature.
The Lucid Air is a luxury electric vehicle that
starts at $87,400
. Interested customers can place a reservation for back ordered models starting at $300 -- even with
Apple Pay
.
Read on AppleInsider