M2 Macs keep Apple near-flat as PC market declines in 2022
An analyst report for the United States shows iPad still dominates the tablet market, and
Mac
shipments dropped only 1.1% in a declining PC market.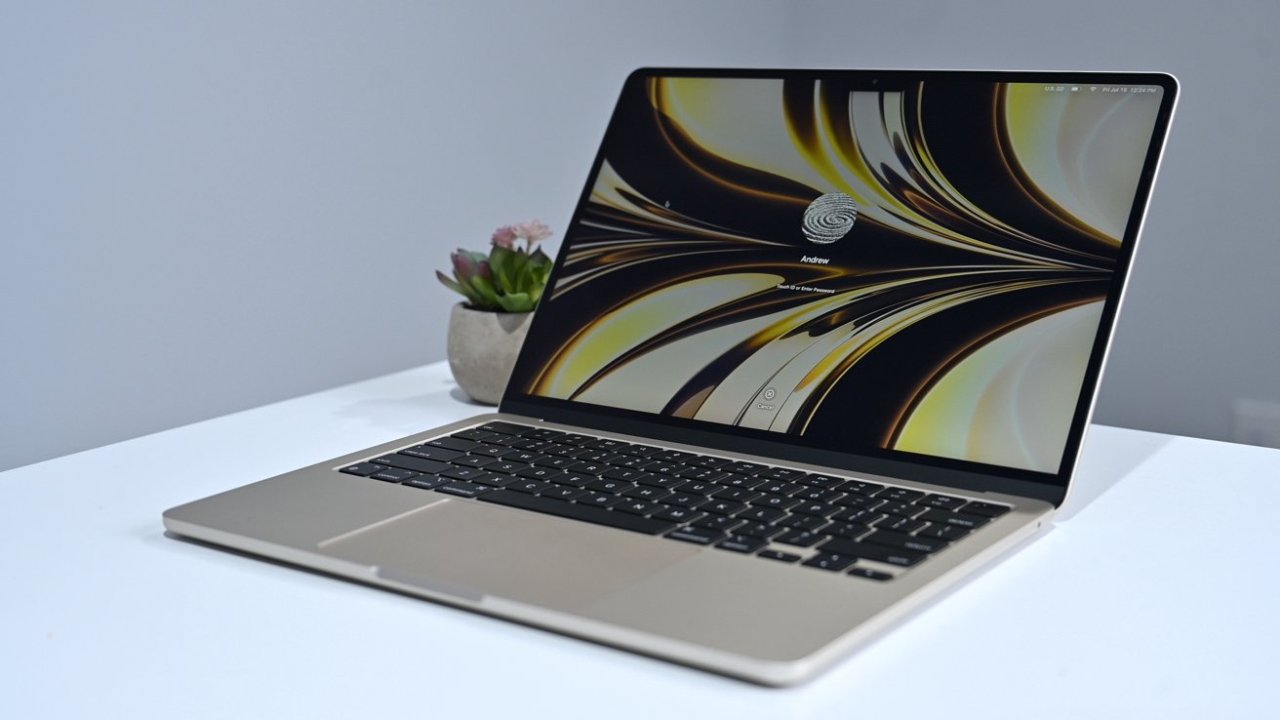 M2 MacBook Air
Apple
introduced
the
M2 MacBook Air
and the
13-inch MacBook Pro
during
WWDC
in June 2022. Those devices would help drive Mac sales through the second half of the year.
According to
a report
from Canalys, Apple saw the lowest shipment decline across 2022 compared to other top PC vendors in the United States thanks to the
M2
processor refresh. It declined by 1.1% compared to 2021, with 9.9 million shipments.
This placed Apple in fourth place for US PC market share at 13.5% across 2022. The data shows Dell in first at 26.3% market share, with HP and Lenovo following at 23.9% and 15.9%, respectively.
"The US PC market is in a period of prolonged declines as it grapples with inflation and demand stabilizes after the record highs of the pandemic," said Canalys Research Analyst Brian Lynch. "While consumer spending on PCs has been weak for several quarters, commercial shipments faced an even greater decline in Q4 as businesses struggled with higher interest rates and budget cuts."
PC shipments were down 23% year-over-year in Q4 2022 to 16.1 million units. For the entire year, PC shipments were down 18.3% at 73.3 million units.
Apple was also fourth for quarterly shipments at 2 million units. That equates to a 27.8% decline annually for the quarter or an 800k shipment difference.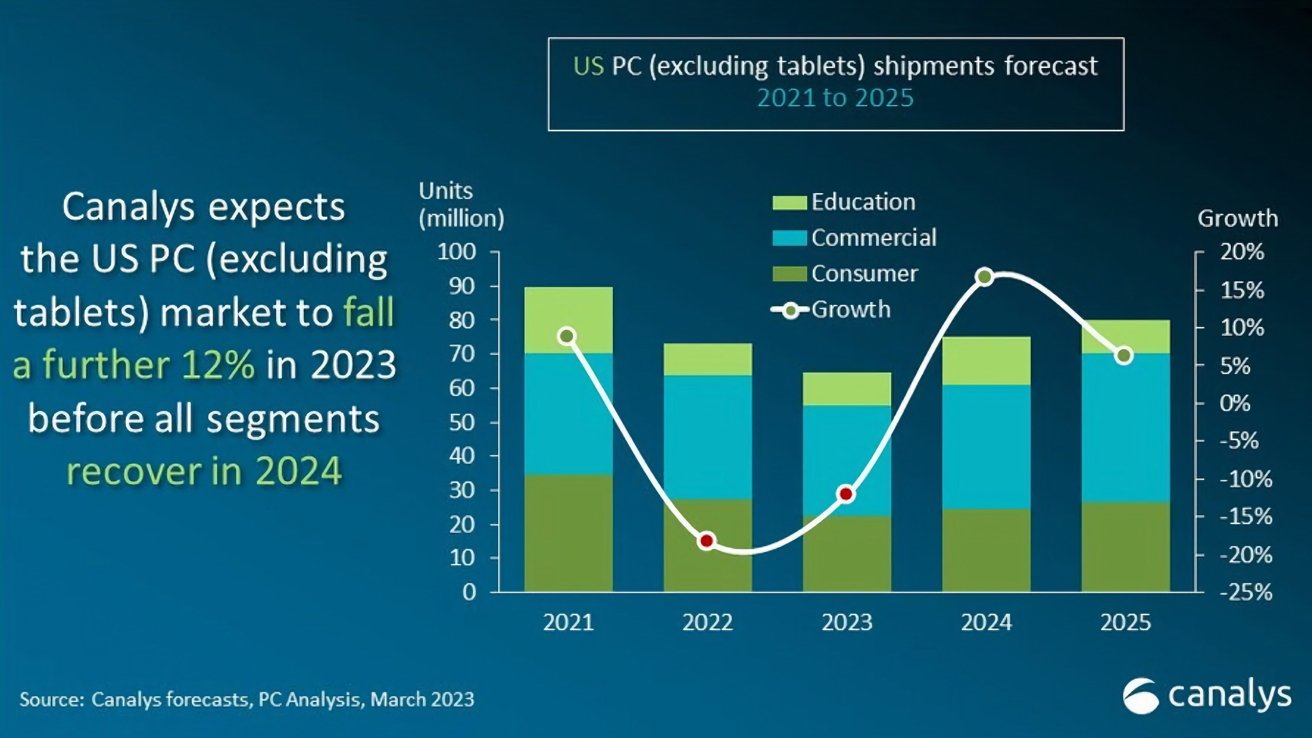 PC shipment forecast for 2022 through 2025. Source: Canalys
Comparatively, Apple continues to dominate the tablet market with
iPad
. It has 41.8% of the tablet market share for all of 2022, with 18.8 million shipments. The second-place company is Amazon, with 11 million shipments.
Canalys expects PC shipments to fall by 12% and tablet shipments to fall by 15% in 2023. The US PC market is predicted to recover in 2024 as businesses make Windows 11 upgrades and education markets drive large-scale refreshes.
Read on AppleInsider